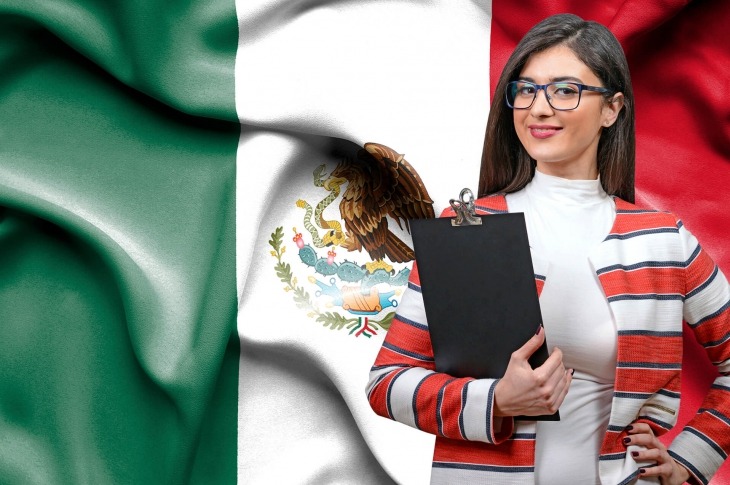 Hecho en México: The New Manufacturing Hub for American Business
The American economy is in the middle an economic boom that has not been observed since World War II. According to the National Bureau of Economic Research, the United States is in its longest expansion period — over 127 months, starting from June 2009 — breaking the record of 120 months of economic growth from March 1991 to 2001.
Yet, even with this revolutionary period of GDP growth and high employment levels, the American manufacturing sector has experienced its weakest growth in a decade. The erosion of the American manufacturing sector deepened in the third quarter of 2019, as industrial production posted a sharp annual drop of 0.9%. While this weakening was attributed to the General Motors strike, the decline is a part of a much broader trend that has intensified in the wake of the trade war with China.
Trade War. What Is It Good For?
Trump asserted that his trade war with China and the associated tariffs on steel, aluminum and other products were going to help American manufacturers but have instead had the opposite effect. Lowering business confidence and softening business demand hit American manufacturers and factories negatively, leading to pullbacks in production and employment. Manufacturing is also weakening due to the fading effect of the boost industries received from Trump's $1.5 trillion tax cut in 2018.
Until recently, manufacturing in China was recognized by international businesses as a simple and effective way to reduce the prices of products. China — which was known as the "world's factory" for its low production costs, huge labor pool and vast talent base — is now losing its charm. One of the unforeseen repercussions of the trade war between the U.S. and China has been a shift in manufacturing operations from China to Mexico in a bid to avoid tariffs. Manufacturing leaders are witnessing an increase in production lines into Mexico from the United States and for exports from Mexico to countries affected by the tariffs.
South of the Border, Down Mexico Way
Statistics suggest that the number of individuals entering the workforce in Mexico beats the number of individuals reaching age of retirement. Meanwhile, companies in the U.S., China, Germany and other traditional manufacturing hubs are facing a labor crisis in skilled workers. Mexico's population is increasing at a rate of 1.3% annually and is expected to remain stable or increase over the next few years. This puts it in an exceptional situation to recruit and train the new workers for years. Mexico's demographic dividend is also expected to keep wage growth in control and relatively cost-effective. Even though the wage increases in Mexico are more than in the United States and Europe, they are lower than China where demographics are plummeting in the workforce.
The Mexican federal government published the IMMEX Decree to promote the Manufacturing, Maquiladora, and Export Service Industries to stimulate foreign investment in Mexico. The key mechanism for this decree was to give the holders an opportunity to temporarily import goods free of tax and VAT. This encouraged American companies to abandon their manufacturing business in the United States or China in favor of Mexico.
NAFTA (the North American Free Trade Agreement) was one of the reasons that helped U.S. manufacturing becoming globally competitive while helping Mexico develop into a competitive modern economy. In 2018, NAFTA was renegotiated as USMCA (United States–Mexico–Canada Agreement). Analysts perceive USMCA as a boon to Mexico, especially the manufacturing sector, and forecasted that USMCA will not only cause the American manufacturers to leave the U.S. but to abandon China completely.
Big Troubles in China
In 2013, China mandated a minimum annual wage increase of 13%, which could eliminate the cost-effectiveness of their manufacturing industry. Furthermore, the distance between companies in the U.S. and their factories in China makes it difficult to efficiently manage and provide oversight. The time difference between the American west coast and China also increases coordination and communication problems. Increasing tariffs on Chinese goods have also had a noticeable impact on the cost of doing business in China. So far, the US has slapped tariffs on $550 billion worth of Chinese products. Finally, China's volatile currency fluctuations over the past few decades have made it difficult for companies to accurately forecast cost and project revenue.
Mexican factory wages have remained stagnant at approximately $2.20 per hour, whereas China's wage has been increasing and are now double the Mexican hourly wage. Mexico's workforce easily exceeds their Asian counterparts in terms of educated workers. Mexico has more than three generations of skilled workers with manufacturing experience, which can ease operations and management. Additionally, the proximity between the U.S. and Mexico helps in shortening the supply chain, delivery times, and reducing fuel costs for companies with quick turnaround times or deliverables. It also helps enable regular visits to the manufacturing facilities, making it easier to manage operations and adjust to unforeseen events.
Viva la Revolución Económica
For years, American manufacturers have been gradually shifting production to Mexico. However, in the aftermath of the trade war with China, U.S. companies are shifting manufacturing to Mexico at a record-setting pace. Indeed, not only American manufacturers, but multinational companies from all over the world are seeking to take advantage of the changing manufacturing landscape in Mexico.
References