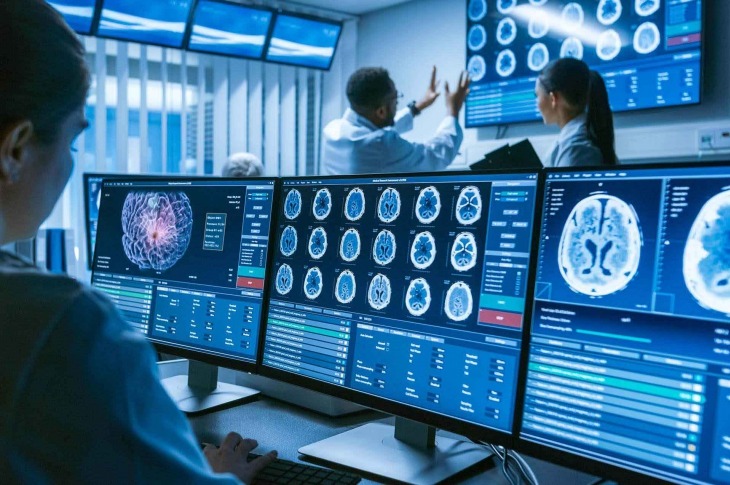 How AI Is Advancing the Medical Image Analysis Market
The health care sector is increasingly shifting to medical image analysis software powered by AI and ML algorithms
The goal is to reduce the workload of radiologists and physicians and improve the accuracy of screenings 
Many large and small players, including startups, are looking to capture this growing advanced image analysis market 
Traditionally, the health care sector has heavily relied on physicians and radiologists for manual analysis of medical images such as X-rays, CT scans and MRI scans.
However, due to the increased demand for medical image analysis in recent years, manual image reviewing has taken a toll on health care professionals.
For example, from 2012 to 2017, the UK saw a 30% surge in radiologists' workloads, whereas the workforce grew by only 15%.
This increase in demand is driving the development of new solutions for all types of medical image analysis.
The emergence of AI-enabled medical image analysis
In the last five years, the increasing maturity of artificial intelligence (AI) in enterprise applications across sectors has encouraged users to adopt and leverage AI's potential.
Particularly in the health care sector, AI-enabled medical imaging and annotation technologies are helping radiologists spend less time on screening images and more on diagnosis and decision-making.
According to this study by Signify Research, the enthusiasm for AI in the radiologist community has increased significantly. Therefore, enterprises are exploring the areas where radiologists can leverage AI.
This has led to the development of numerous new products — both software and device solutions — that aid in AI-enabled medical image analysis.
Major players as well as niche suppliers are developing special use case-based solutions to cater to different requirements in the AI-enabled medical image analysis software market, which is expected to surpass $2 billion by 2023, according to the Signify study.
Technology collaborations have also become a trend as leading health care and pharmaceutical enterprises, AI startups, and academic institutions are partnering to develop efficient solutions.
For example, Imperial College London partnered with Google Health and DeepMind to train an AI system to study mammograms and accurately spot signs of breast cancer.
The role of machine learning in medical image analysis
The latest medical image analysis software automates the detection of anomalies among patients in oncology, neurology, cardiology and pulmonology departments.
These AI systems use deep learning algorithms after being trained on large datasets of annotated images that are tested and validated based on historical databases.
However, these solutions can also generate error, especially with images that are flawed, incomplete, or of poor quality. This is when professionals could step in.
The growing market for AI-based medical imaging
More and more companies are today offering AI-based medical imaging solutions.
Large players such as Samsung Electronics, Siemens Healthineers, and GE Healthcare have reportedly invested in AI-imaging technologies through in-house developments or strategic partnerships with the likes of Intel and Google.
However, startups are the major drivers of the market. Several medical imaging vendors are also adding AI capabilities to their offerings.
Turn ideas into action. Talk to GEP.
GEP helps enterprise procurement and supply chain teams at hundreds of Fortune 500 and Global 2000 companies rapidly achieve more efficient, more effective operations, with greater reach, improved performance, and increased impact. To learn more about how we can help you, contact us today.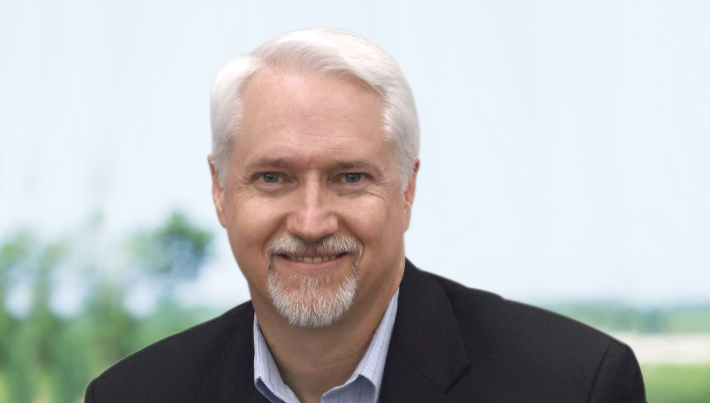 Vice President, Consulting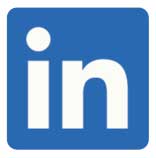 David has over 20 years of experience in leading several large-scale consulting and sourcing engagements for transport and logistics at Fortune 500 companies.
A recognized leader in supply chain management and logistics, David plays a critical role in the design, sourcing and implementation of supply chain improvements to GEP's global clients.
LET'S TALK