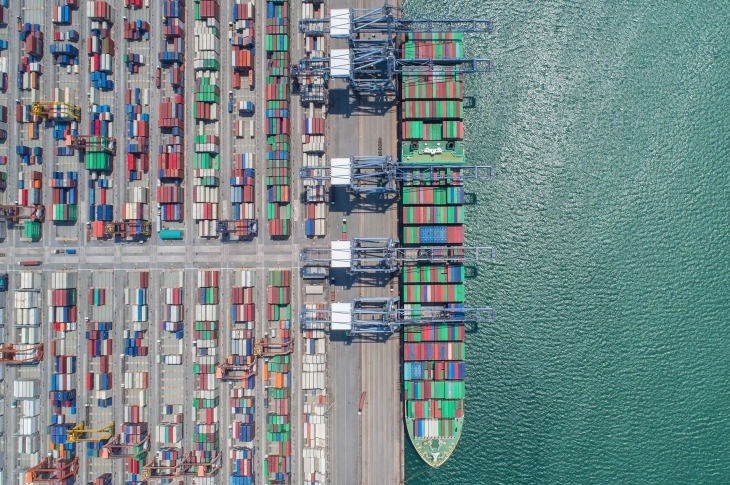 How Asia's Container Crisis is Affecting Shippers and Carriers
The shortage of shipping containers has created bottlenecks at many Asian ports, forcing shippers to pay carriers high surcharges for ocean freight.
The availability index of 40-foot dry cargo (DC) containers at Qingdao Port in eastern China has dropped since week 36 of this year, according to Container Availability Index. Availability of 40'DC is also falling in Shanghai and Port Kelang.
Container supply is low since carriers in the U.S. and Europe are struggling to send back the empty equipment on time due to the COVID-19 pandemic situation.
The imbalance began with a steep uptick in exports to the U.S. and European markets in July and August after pandemic restrictions were eased.
Currently, there is a shortage of containers of all sizes — from 10-foot and 20-foot equivalent units to 40-foot equivalent units – at Asian ports.
This has forced shippers in Asia to book whatever containers they can get their hands on even if it means picking equipment that carries less cargo at a higher cost.
Will the situation worsen?
Yes, so it seems. The shortage is only going to widen ahead of the peak shipping season, according to Globe Express, a non-vessel operating common carrier or NVO.
As coronavirus cases continue to rise in the U.S., demand is high for medical equipment such as PPE kits. E-commerce demand is also up along with increased electronics shipments.
While port warehouses in the U.S. have been flooded with imports in the recent months, logistics companies say low number of warehouse workers due to the pandemic has affected trans-loading operations. This means containers are being held at warehouses longer than usual.
What are carriers doing to ease the situation?
Carriers would usually give clients some extra time for free to keep their cargo in the containers at the ports to sustain business relations.
But now, carriers have reduced the free time window. They want the containers back in Asia as quickly as possible for the next shipment.
Meanwhile, U.S. importers are unable to find enough trucking capacity to empty the containers.
How much are shippers paying extra?
Shippers are scrambling to obtain containers and secure space on vessels in the first slot of booking at Asian ports, especially in China. For this, they are willing to pay high surcharges over and above the all-time high ocean freight spot rates.
In addition, carriers are charging additional fee for priority unloading of containers at U.S. ports and delivery to railroads and truckers.
Carriers have their own set of surcharges for these priority unloading programs.
According to an NVO, individual surcharges for these programs range from $300 to $1,950 per container. This is on top of all-time high spot rates of ocean freight from load ports in China to the U.S. east and west coasts.
This month, freight rates from Asia to the U.S. west coast have touched $3,758 per forty-foot equivalent unit (FEU) — up by 3.3% as compared with the previous month and up 140% year-over-year.
For the same month, freight rates from Asia to the U.S. east coast have reached $4,538 per FEU — up 7.9% compared with August and up 72.5% year-over-year.
Is there a way out?
To resolve this bottleneck, shippers are trying out strategies commonly used in air cargo and road freight. This includes booking containers in advance, reserving space on vessels, negotiating rates using index-linked container contracts and using risk management tools.
References: