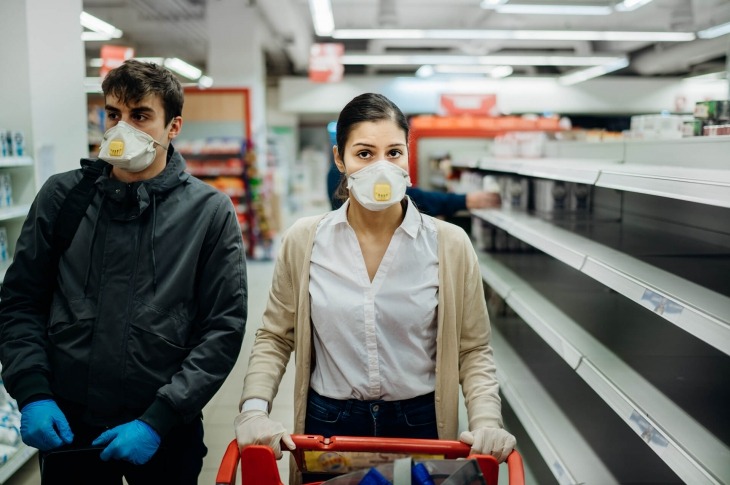 How Can Procurement Help Combat COVID-19 in Supply Chain Logistics?
The full scale of the impact of the disruption caused to the global supply chain by the COVID-19 pandemic is still not clear. About 80% of the world's goods trade by volume is carried by sea and China is home to seven of the world's 10 busiest container ports. Over the last few weeks, the closure of Chinese manufacturing hubs has impacted container shipping, as China is a vital facilitator of intra-Asian and global supply chains.
Impact on Transportation Services
Inland transportation is expected to be delayed as drivers to remain in self-quarantine to curb the spread of the coronavirus. The reduction in trucking capacity resulted in congestion at air cargo terminals and warehouses due to inbound shipments that have either not been cleared by customs brokers or for which delivery and pick-up services could not be arranged. The lack of port workers and truck drivers picking up containers from the ports is also causing congestion at global ports.
Meanwhile, the large number of cancellations of both passenger and freighter flights are expected to cause an air freight capacity shortage that could last well into 2020. The spate of flights being canceled globally since the end of January is reducing air freight capacity. The expected capacity crunch could lead to air freight rates increasing by a staggering 300% to 400%.
Ramifications for End Users of Logistics and Shipping
A supply shortage of key parts caused major manufacturers to temporarily halt operations at domestic factories across the world as they seek supplies either from China or alternative markets. Meanwhile, global pharmaceutical supply chains are bore the brunt of the pandemic as Wuhan itself is a host to major domestic Active Pharmaceutical Ingredient (API) makers. Drug makers with fewer than three months of inventory for drug ingredients will now begin to enter into a very difficult phase.
How Can Procurement Help in Mitigating the Supply Chain Risks?
Identify Categories at Risk: Companies and their suppliers who carry limited raw material inventory and rely heavily on external sources of supply are at high risk of disruption. Companies would need to look closely at their raw material inventory and size to accordingly identify the categories which are the most vulnerable. Categories involving the highest risk include tools and hardware, electronics and appliances, OEM auto parts, building products, diversified chemicals and industrial specialties.
Engage with Tier 2/3 Suppliers as a Buffer: While there could be hidden problems in the tier 2/3 suppliers that companies would not be generally aware of, availability of software for supply chain visibility has improved dramatically in the past few years, making it easier to address this issue. Companies should look to expand their supplier base in order to mitigate risks affecting their tier 1 suppliers.
To be prepared for such instances, it is imperative that companies get a better understanding of their supply chain risks, preemptively develop mitigation approaches and absorb any shocks to their supply chain.
References