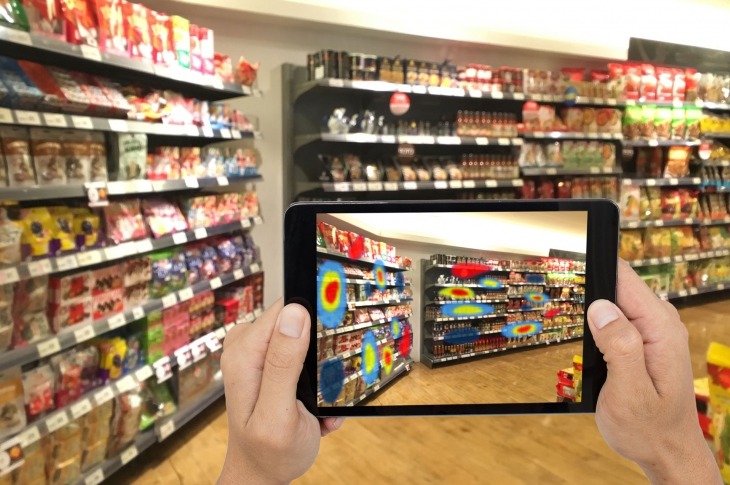 How Digitization Is Likely to Impact the US and UK Retail Markets
The world is witnessing the power of e-commerce with the retail landscape transforming due to digitalization. Retail stores have begun to adopt technologies such as digital displays, self-service checkouts, etc. Many new store concepts use technology to enhance the customer's buying experience by either offering an innovative product, or by finding ways to bridge the gap between the digital and the physical. 
There are two major events that are expected to change the retail environment in the U.S. and the U.K. Manufacturers need to evaluate these changes that could either uplift or hinder them.
Changes to In-Store Merchandizing Rules by Whole Foods
In the wake of a retail apocalypse in the U.S., retailers like Macy's, JCPenney, Sears, Kmart, etc., are closing many stores due to major losses. Whole Foods, the supermarket chain owned by Amazon Inc., has changed the merchandizing rules for brands and has increased the prices of the shelves for suppliers to showcase their products.
In January 2018, Whole Foods announced that Daymon, a Stamford, CT-based retail strategy firm, would supervise all supplier in-store displays and myriad in-store merchandizing services. SAS Retail Services (a subsidiary of Daymon), along with Daymon, would be checking inventory on the shelves of Whole Foods, scheduling in-store tastings and creating displays. This development has impacted smaller suppliers such as Mike's Hot Honey and local pasta sauce makers. These suppliers can no longer manage their merchandize, nor can they engage local firms to do the job; instead, they need to pay Daymon for the same.
In addition, large manufacturers such as Land O'Lakes, General Mills, Cargill, Kellogg's, Danone, etc., which sell more than $300,000 worth of goods to Whole Foods will also be affected by the move, as they now need to provide deep discounts of 3 percent and 5 percent for goods and beauty/health products respectively. Both small and large suppliers can host sampling demonstrations themselves, but are required to pay Daymon a scheduling fee ranging from $10 to $30. Suppliers can also pay Daymon for handling a four-hour session at a cost of $110 (for local suppliers) and $165 (for national suppliers). With this move, Amazon aims to centralize and streamline its operations and save on costs.
Manufacturers usually hire brokers for managing everything from stock to the shelves of the retailers. With Amazon eliminating the broker roles, the vendors must digest this with a pinch of salt. This will likely hurt the long-standing relationship between broker companies and manufacturers. Moreover, brands will be left with less money and less products to offer their brokers that manage relations with other retailers.
Monetization of the POSM Retail Space
In the U.K., retailers such as Tesco, Sainsbury's, ASDA, etc. are selling the POSM space that was earlier free for the brands. Major retailers are increasingly looking to monetize point of sale (POS) communication opportunities through active selling of in-store media. Players such as Dunnhumby, GIG Retail, I2C, etc. are selling retail media space and creating related promotional materials for placement in the retail space.
In 2017, Dunnhumby and Tesco struck a partnership, where Dunnhumby managed Tesco's POS, sampling and online media, in addition to Tesco Clubcard and mailings. Brands benefited through Dunnhumby' s Connect Media ability to plan, execute, measure and analyze the impact of their campaign activity, both online and offline.
Retailers have acted on the recent trend by providing brands with other marketing mix options such as floor signage, sampling, loyalty cards, etc. The brands as well as retailers are positive about the trend and are expected to work in tandem toward creating a unified experience for the customers. Marketing gurus believe that this would create a win-win situation for both by tapping relevant in-store media mix to convert shoppers and increase the footfall of the retailers. With ever-changing shopper behavior and evolving e-commerce, brands need to consistently craft innovative ways to work with retailers and thrive in this ecosystem.