How EV Battery Makers are Securing Graphite Supply Amid EV Rush
Graphite has grown in importance for the EV industry for its use in making lithium-ion batteries
China dominates the global natural graphite supply while Europe and the U.S. depend on imports
Major economies are increasing their investments in mines and forming alliances as part of their strategy to secure graphite supply
The scramble for electric vehicles and electric car batteries has triggered a massive demand for lithium-ion (Li-ion) battery chemicals -- lithium, manganese, cobalt, nickel, and graphite.
However, graphite has so far remained an overlooked battery chemical, given it is widely used in steelmaking, carbon brushes for electric motors, lubricants, and fire retardants. In the automotive industry, graphite is used in brake linings, gaskets and clutch materials.
The advent of Li-ion batteries has further raised the demand for graphite in the automotive industry.
Graphite is used as an anode in Li-ion batteries and does not have a viable substitute yet. It is the only battery chemical that can both be mined from natural deposits as well as produced synthetically from petroleum coke or coal tar. Both grades are used as Li-ion anode material, with the synthetic grade accounting for a higher market share of 55%
Manufacturers no longer prefer synthetic grade for its comparatively superior consistency and purity as new technologies allow natural graphite to achieve higher purification. Natural graphite also has a higher crystalline structure and better thermal and electrical conductivity. However, the biggest advantage of natural graphite over the synthetic grade is its lower price.
The amount of graphite needed to manufacture a Li-ion battery is also higher than other battery chemicals.
A typical EV needs around 70 to 100 kilograms of graphene depending upon the type of model. For the sake of comparison, raw material required to manufacture a 50-kWh electric car battery comprises around 6 kg lithium, 10 kg manganese, 11 kg cobalt, 32 kg of nickel and around 100 kg of graphite.
Keeping this enormous requirement in mind, the World Bank forecasts state that low-carbon energy technologies, primarily Li-ion batteries, will need 4.5 million tonnes of graphite annually by 2050, an increase of more than 300% over the total graphite produced in 2019.
Currently, China dominates the global natural graphite supply while Europe and the U.S. depend on imports.
However, as China is seeing a major boost in EV usage, Li-ion production and most of its supplies will be used for domestic consumption. This has compelled automobile companies, battery manufacturers, as well as lawmakers in the U.S. and Europe to create domestic and assured supply of graphite to stay competitive in the automotive market of the future.
Strategies adopted by major economies to secure graphite supply
U.S. looking toward Canada and Alaskan region
The U.S. relies on imports from China, Canada, Mexico and Brazil. Lack of control over the supply of critical raw materials continues to worry manufacturers in the U.S. and they fear that the U.S. will lose its competitiveness in the auto and energy storage industries.
Automotive and energy companies and battery manufacturers are increasingly looking towards Canadian graphite companies that are investing in creating new graphite supply in Canada and the Alaskan region.
Recent investments and development projects for increasing graphite supply include Northern Graphite Corp.'s project of its flagship Bissett Creek graphite deposit in northern Ontario. The Ottawa-based company will invest nearly 85 million dollars to develop this mine and upgrade mine concentrates into high value components used in lithium-ion batteries.
Graphite One, a Vancouver-based company, is also developing its Graphite Creek deposit in Western Alaska to increase production.
European countries have formed a battery alliance
To increase domestic graphite supply for the EV industry, E.U. authorities have earmarked 3.2 billion euros for the European Battery Alliance, as they look to attract additional private investment to build factories and meet domestic demand.
As part of this, Germany's SGL Carbon and France's Carbone Savoie are collaborating and investing nearly 11 million euros to double their carbon production -- the first step towards producing synthetic graphite for the battery industry.
New capacities in Asia Pacific
Major economies in the Asia Pacific region are increasing their capacities for synthetic and natural graphite.
Epsilon Carbon, an Indian coal tar company, formed a new subsidiary through which it aims to increase its synthetic graphite production from 5,000 MT/year to 50,000 MT/year by 2025 with an investment of 70 million dollars.
Australia's Magnis Energy Technologies recently secured a 20 million Australian dollar investment. It plans to spend around 7 million to upgrade its Nachu graphite project in Tanzania and its battery plant in Townsville, Australia.
Forward integration by graphite producers
The global graphite market is likely to witness forward integration by graphite mining and processing companies where they will start developing their own Li-ion batteries using graphite from their sites.
Goldcore Resources, a Canadian graphite mining and processing company, changed its name to Green Battery Minerals Inc. to better reflect the firm's strategic focus. The company has signed a contract with ProGraphite, a leading graphite R&D laboratory based in Germany, to design and build Li-ion batteries using graphite from its Berkwood Graphite deposit.
Conclusion
Increased demand for graphite as a result of the growing adoption of electric vehicles will not only change the supply-demand dynamics of the industry but also impact the market's competitiveness.
The global graphite market is likely to see significant changes in the coming decades due to its high potential in the automotive industry.
Continue to learn how GEP can help with supply chain and procurement solutions for the automotive industry.
Sources and references:
https://pubs.er.usgs.gov/publication/70146891
https://cen.acs.org/energy/energy-storage-/Graphite-batteries-attracts-investment/98/i33
https://resourceworld.com/graphite-to-ride-the-wave-of-massive-ev-battery-production/
https://www.torquenews.com/1/tesla-and-toyota-work-ev-batteries-race-minerals
https://www.miningnewsnorth.com/page/ev-batteries-to-drive-9x-graphite-growth/5754.html
https://batteryuniversity.com/article/bu-309-how-does-graphite-work-in-li-ion
https://auto.economictimes.indiatimes.com/news/auto-components/eu-wants-battery-autonomy-but-first-it-needs-graphite/74266345
https://auto.economictimes.indiatimes.com/news/auto-components/graphite-producer-magnis-energy-gets-15-million-funding-for-expansion/84997722
https://resourceworld.com/graphite-demand-to-skyrocket-with-increased-consumption-from-auto-industry/
Turn ideas into action. Talk to GEP.
GEP helps enterprise procurement and supply chain teams at hundreds of Fortune 500 and Global 2000 companies rapidly achieve more efficient, more effective operations, with greater reach, improved performance, and increased impact. To learn more about how we can help you, contact us today.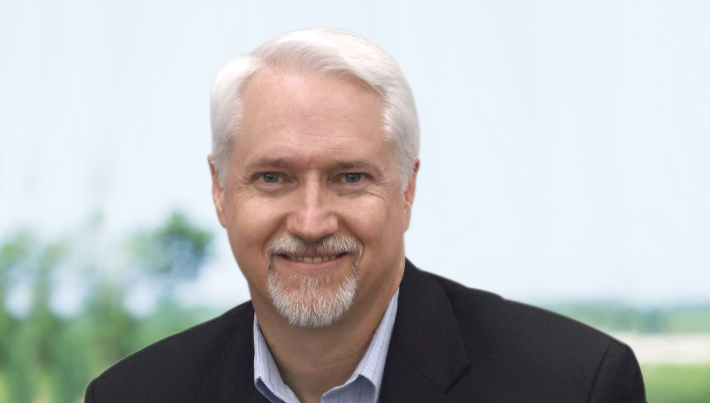 Vice President, Consulting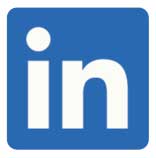 David has over 20 years of experience in leading several large-scale consulting and sourcing engagements for transport and logistics at Fortune 500 companies.
A recognized leader in supply chain management and logistics, David plays a critical role in the design, sourcing and implementation of supply chain improvements to GEP's global clients.
LET'S TALK