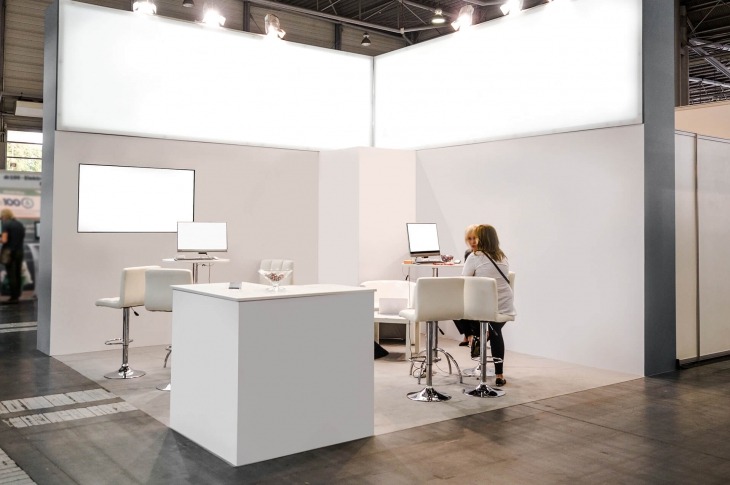 How Pop-Up Stores Are Emerging as a Major Marketing Tool for Brands
Pop-up stores — temporary retail spaces in crowded streets and malls that sell merchandise of any kind — were once concepts used primarily by e-commerce retailers. However, they are fast emerging as a powerful promotional tool used by many of the leading brands globally. While e-commerce giant Facebook made use of a pop-up store to introduce its virtual reality product, Oculus, brands such as Nike and Chanel have also included pop-up stores in their marketing strategy. These stores help to create an aura of enthusiasm and intrigue customers to visit the fancy store and experience their favorite brands differently. For CPG firms that do not have their own stores, this could be a way of interacting with customers and building relations with them. Influencers such as Kylie Jenner have also made use of temporary stores to showcase their products.
What Are the Advantages?
Cheap but Effective: Pop-up stores act as one of the cheapest but most effective ways to increase brand awareness and entice loyalists. The tactic is more about providing a memorable consumer experience than stocking and selling products. It is frequently used by startups, as all one needs to do is rent a space and communicate with interested customers who visit the store. It helps in building connections and collecting useful consumer behavior data.
Builds Excitement Among Customers: In February 2018, when Nike opened its pop-up store in Los Angeles, the excitement and hype around it created long, serpentine queues outside the store even before it was thrown open. The colorful props and photo-worthy structure made customers want to click photos and share them on their Instagram handles with relevant shout-outs (hashtags) to the company organizing the pop-up — a great way to spread the word.
More Than Just a Marketing Tool: China, with a highly demanding consumer base, has used this channel more creatively than the U.S. For instance, Alibaba opened 60 pop-up stores on Singles Day in 2017 in China, where 100 brands including L'Oréal, Lego, P&G, etc. participated empowered by Alibaba's retail technologies such as augmented reality and e-payment. Premium brand Chanel created an interactive arcade for customers to play while also featuring their latest products. DX Quality Outlet, an off-price fashion retailer in China, operates solely with a network of pop-up stores. The strategy has helped the company grow its revenue, and the company is now planning to expand the store numbers. While the U.S. is yet to make use of the entire gamut of pop-up stores, the trend in China is expected to facilitate better use of this channel. According to RET, a China-based property consulting firm, the number of pop-up stores in the country is expected to go up to a whopping 3000 stores by 2020. This is higher than the combined number of stores by Macy's, JCPenney and Kohl's in the U.S.
What Could Go Wrong?
Customer Expectation Could Skyrocket: Customers come into pop-up stores expecting fresh stocks or great offers. Nike, at its pop-up store in LA, did not offer any new stock or grand offers. Instead, it offered visitors a chance to customize and design the shoes, and partake in a Q&A session with basketball star Kobe Bryant, etc., making the initiative a huge success.
Failing to Plan Every Step: Pop-up stores do not work for all. Opening a temporary store without a clear path and expectations chalked out correctly could only lead to disappointment and wastage of the marketing budget. Pop-ups require investment in labor and skilled people who can keep audiences engaged, arrange the logistics in case sampling is involved, and involve brand ambassadors to draw crowds.
How Procurement Can Help
While startups engage with local suppliers and strategize on their own, or engage with agencies, it is a common thing to partner with agencies who can plan the entire promotion with their relevant partners who set up the store in place and take care of various things ranging from renting to salespeople and logistics.
Companies looking to organize a pop-up store can engage with these agencies:
Online Players: E-commerce websites such as Go-Pop-Up and Storefront have enabled brands to book a space for themselves on rent for their events or pop-up shops.
Specialized Retailing and Pop-up Agencies: Agencies such as The Pop-Up Shop, Brandspots, Retail is Detail, etc. specialize in providing end-to-end services in all aspects related to setting up a pop-up store.
Creative Agencies: Giant creative agencies such as Publicis and WPP are also capable of undertaking this channel of promotion with the help of subsidiaries and outsourcing partners.
Clearly, pop-up stores are no more just an experimental undertaking, but a well-structured and well-planned experiential strategy undertaken by brands. In a world were retailers are failing to impress, pop-up stores are thriving and succeeding.
Sources: