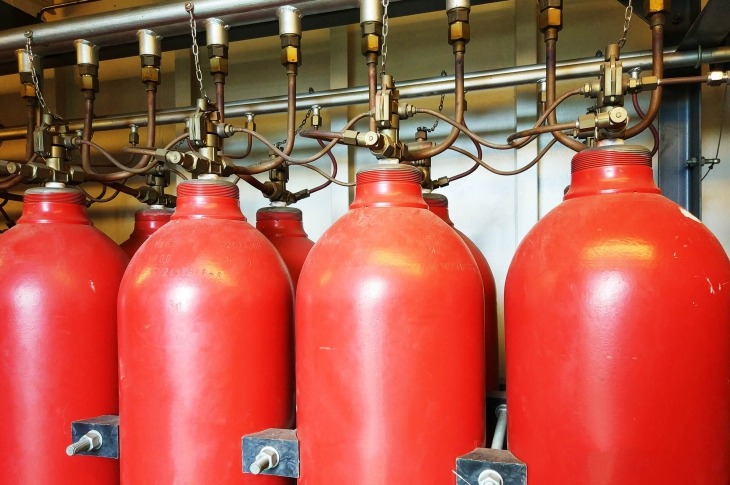 How the Shortage of CO2 Has Impacted Europe's Food & Beverage Industry
Europe recently witnessed a severe shortage of CO2, which is majorly classified as a greenhouse gas. This has had a profound impact across various industries in Europe, with U.K. facing the maximum heat. Right from food packers, breweries, poultry and meat processors to oil & gas drillers, and beverage giants, everyone felt the pinch.
It was quoted as being the "worst supply situation to hit the European carbon dioxide business in decades," even as the World Cup festivities and summer barbeque season were expected to act as sales enhancers for most of the downstream sectors.
Crippling Effect on the Food & Beverage Industry
The food & beverage industry is one of the biggest consumers of CO2. The drinks industry uses it to put fizz into beer, lager and soft drinks. Food processors use it for packaging purposes to extend the shelf life of salads, soups, fresh meat, etc. Moreover, the gas is used in manufacturing dry ice, which helps to keep food products chilled during transit.
The gas finds application across the poultry industry as one of the most humane options to daze chicken and pigs before slaughter. It also finds applications across medical procedures, manufacturing of semiconductor devices, and for extraction of crude by oil & gas companies.
Most of the food-grade CO2 in Western Europe is manufactured as a byproduct of ammonia from plants across the U.K., the Netherlands, France, and Germany, etc. Ammonia is specifically directed for usage in the fertilizer industry. Overall, outside of the ammonia industry, there are two possible sources for merchant CO2 — bioethanol and refineries — both of which are not so significant compared to the ammonia production.
Bioethanol plants act as a possible secondary source — CO2 is recovered from distilleries as a byproduct of ethanol fermentation. The months of April-July are characterized as seasonal for the fertilizers industry, which leads to a drop in production of ammonia as the companies scale down operations and the plants enter scheduled maintenances. This time around though, the downstream industries were hit hard, as almost all players shut operations citing different reasons. The demand from the food & beverage industry saw a spike majorly on the back of the World Cup festivities and the supply was constrained with ill-timed mechanical issues and planned/unplanned outages. The shutdowns left only five CO2 suppliers operating across the EU, with the U.K. being left with only one producer. The U.K., which majorly relies on imports, was hit hard as there was limited movement of material from Benelux and France.
Big Names Not Spared Either
Some of the biggest names in the industry, including Heineken, Amstel and John Smith's were under production pressure. Britain's biggest pub chain Wetherspoon was forced to pull the plug on many beers, ciders and carbonated drinks from its menu. Coca-Cola was forced to stop production at one of its U.K. bottling plants until fresh CO2 supplies arrived. Scotland's biggest abattoir was forced to send animals to England for slaughter as a temporary solution, as there was no CO2 available in Scotland to be directed to the abattoir. Meanwhile, supply in England was also reaching an all-time low. Cases of rationing of beer and processed food were witnessed across the region.
Relief in Sight
September is expected to bring more ammonia and with it CO2 into the market. Further, some of the industries/companies will be given priority for gas supply as and when more gas is made available. The meat industry tops this list, as the welfare of animals is involved. There is a general sentiment among smaller consumers that the larger ones with more financial muscle will be given preference first and they would be made to wait longer.
The best solution for the industry participants is to facilitate a transparent communication channel with manufacturers to be better informed about the stocks and supply situation in the future, which unfortunately was not the case this time around. A solution for the smaller brewers is trying to capture CO2 that is manufactured as a byproduct of yeast converting sugar into ethyl alcohol. This though is one of the most dangerous stages in brewing and big players have already moved away from it due to safety concerns.
North American and South European supplies can also be looked at as a sourcing option for Western Europe and the U.K. for their future needs. Sea transportation can be a viable option, as it already takes place on a small scale, where ships are transporting food-grade CO2, approximately woth 1,000 tonnes, from large point sources to distribution terminals. Large-scale shipments in the range of 10,000-40,000 cubic meters might be sourced from North America — but at a premium. There is already a great deal of expertise in transporting LPG and CO2 shipments are expected to have much in common with the LPG movement. More than anything, this was a mere case of unfortunate coincidence, poor planning and lack of information transparency.