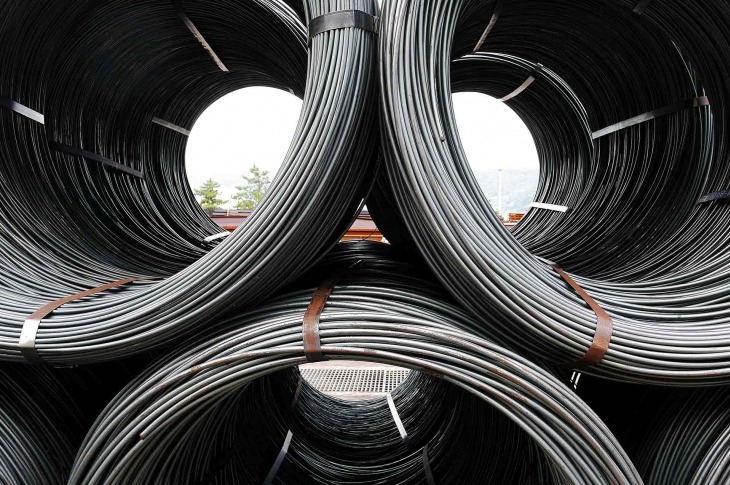 How Trump's Steel Import Tariffs Have the Energy Industry on the Edge
The Trump administration recently announced its plan to impose 25 percent import tariffs on steel, with the objective to safeguard American jobs. The announcement drew disapproving reactions across industries, with players from the energy industry stating that the move might counteract Trump's ambitious plan of "American energy dominance."
What Makes Steel So Critical?
According to a recent study by the International Energy Agency, the U.S. is likely to become the world leader in oil production, overtaking Russia and producing an estimated 12.1 million barrels per day by 2023. A major chunk of the oil and gas production and downstream derivatives is expected to find buyers in foreign markets.  
The numbers surely indicate a favorable situation, but true accomplishment requires a significant new infrastructure investment to be brought in. A large amount of investment would be directed in the construction of drilling equipment, pipelines, liquefied natural gas (LNG) terminals, refineries, and this is where the heat of increased tariffs will be felt the most. All the above capital expenditure requires multilayered specialized steel which is mostly imported into the U.S., making it exorbitantly expensive for the industry. When one drills down to the competencies of making steel pipes, there are only a handful of factories across the U.S. that can manufacture pipes of the required diameter and thickness, which is another reason why imports are essential for the steady source of supply.
Impact of the Tariffs
The early impacts of the policy were assessed across the industry participants, and a recent study by the Association of Oil Pipe Lines quoted that the 25 percent increase in pipeline cost might end up escalating the overall project budget by $75 million.
The rise has also made its impact felt on LNG, with promoters of LNG expected to rejig their investment plans for the second wave of export facilities as each facility costs billions of dollars. Industry sources observe that the tariff might eventually curtail the expansion of one of the biggest U.S. refineries.
The solar industry has its own set of concerns. The increase in the tariffs is expected to add as much as 2 to 3 cents per watt to the cost of utility-scale projects. This, in addition to the tariffs on Chinese solar cells and modules, could result in major layoffs in the installation and construction sector.
The move as a job saver will not serve the purpose as higher prices will hurt the cash flow statements of consumer industries and eventually lead to nationwide layoffs. The Bush administration's enactment of steel tariffs in 2002 serves as the best example as it led to an alleged loss of 200,000 jobs.
The Path Ahead
Concerns raised across different industries and Europe seeking WTO intervention can lead to the normal stable state. The steel-intensive industries should urge the national manufacturers to enhance their competencies and offerings in an effort to align with the requirements.
A possible solution for the oil and gas players could be to replace the low-pressure pipelines with plastic which is readily available domestically. Everything said, it would be interesting to see how various industries respond and what turns out to be the new normal.