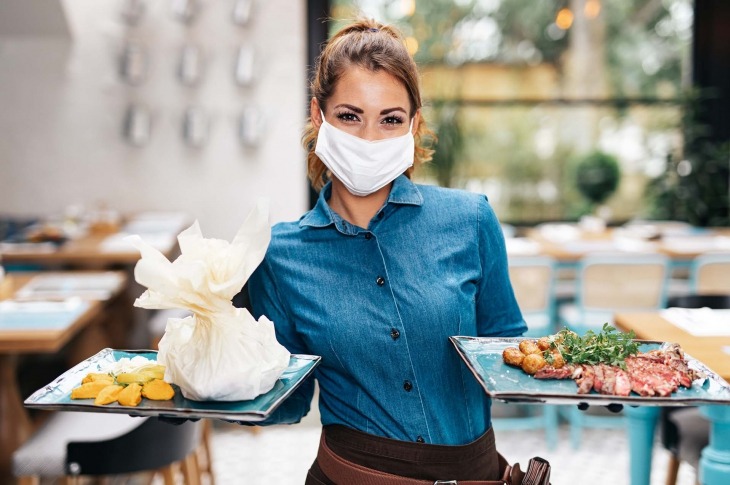 How Will the Catering Industry Recover From Disruption?
The pandemic has deeply affected the global catering industry since March 2020. In the U.S., orders of full-service restaurants reduced by 71%, which led to the shutdown of more than 30,000 restaurants. The hospitality industry suffered losses of $736.7 million in just one month. The revenue of fine dining decreased by more than 90%, casual dining dropped by 75%, fast casual was down 65%, and quick service or fast food declined by approximately 50%. As the restaurant business suffered, the upstream took a severe hit. Dairy Farmers of America estimated that farmers dumped 3.7 million gallons of milk because of a lack of supply routes.
Short-Term Trends: Better Safety, Changing Habits
Stringent disinfection standards have become the norm. Spend on hygiene and personal safety items, especially gloves, masks and sanitizers increased dramatically. This spend will last for several months as consumers become more concerned about hygiene and cleanliness. Takeout and delivery have become more popular. In order to maintain operations, many chef-driven fine dining restaurants now venture into delivery services. New Jersey governor, Phil Murphy, signed a law to control the food delivery app fees.
Meanwhile, the U.K. has been a takeaway market for many years, as they are cheaper and almost equally as good on quality as dine-out. There has been a rethink in the style of dining. Catering and food service in the U.S. will have to strictly follow recommendations from the Centers for Disease Control. Buffets will not disappear, but the traditional way a buffet line works and operates will be reinvented. Small plates, chef-attended stations, shielding, regular disinfection, enclosed containers, smaller events and more spaces will be considered.
Long-Term Trends: A Decline in Catering?
Unmanned retail will become more acceptable. McDonald's Singapore quickly adjusted its service model, leading the way to contactless delivery, which has become the standard across markets. As customers have had a chance to experience contactless service during quarantine, this new type of service will be more acceptable in the future. However, there is a strong possibility for a long-term decline in catering business. People are increasingly cooking at home due to rising global unemployment and economic recessions. As all major events of 2020 have already been cancelled or postponed, the banqueting business is in serious trouble. Therefore, recovery on a large scale will not come anytime soon.
Expect more value-added and intermediary products that will accompany the trend of home-cooking. Intermediary products that will eliminate cooking procedures are considered a major market opportunity. Smaller and independent enterprises are being incorporated into larger integrated systems. Beijing-based online delivery platform, Meituan-Dianping, collaborated with banks to provide preferential loan interest rates to catering enterprises, helping them to develop their delivery business. Traditional, small chain stores and self-employed people are more inclined to join large platform systems in order to develop themselves with the help of the platform's resources.
Post-COVID Planning for the Catering Industry
Catering enterprises need to pay attention to disinfection measures by establishing a reliable supplier pool of hygiene and safety items, such as gloves, masks and sanitizer. The dynamic market and changing consumer demands makes customer research and strategy crucial for a catering enterprise to maintain its market share. Cooperation with consulting and market research companies is recommended. It's imperative to reduce human contact by introducing digital solutions, such as setting up e-commerce platforms and online ordering to broaden sales channels. Meanwhile, automatic food processing equipment will play an important role in reducing virus and bacterial infections. The trend of takeout and delivery services will last for several months. The packaging industry is hence expected to show a significant rise in the future. Catering enterprises are recommended to update supplier pools and sourcing strategies for packaging material and equipment. Catering business will need to establish a solid foundation in operations and procurement strategy for raw materials. To support future growth and service quality, enterprises must improve operational and internal capacity, paying attention to key factors that affect sales such as in-depth control of the upstream supply chain, flexibility in logistics and distribution capabilities.
What's Your Plan for Procurement and Supply Chain?
As 2020 turns into the year of disruption, GEP's unparalleled software and strategy solutions — featuring end-to-end digital transformation — ensure your procurement and supply chain organization stays resilient and effective. Find out how GEP can help — talk to us today.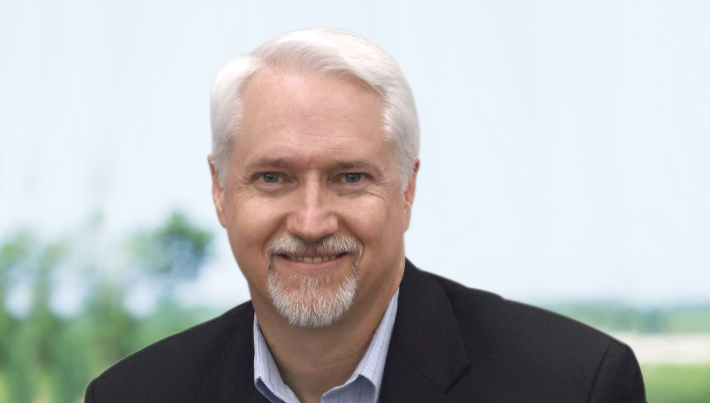 Vice President, Consulting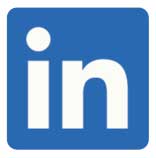 David has over 20 years of experience in leading several large-scale consulting and sourcing engagements for transport and logistics at Fortune 500 companies.
A recognized leader in supply chain management and logistics, David plays a critical role in the design, sourcing and implementation of supply chain improvements to GEP's global clients.
LET'S TALK
References