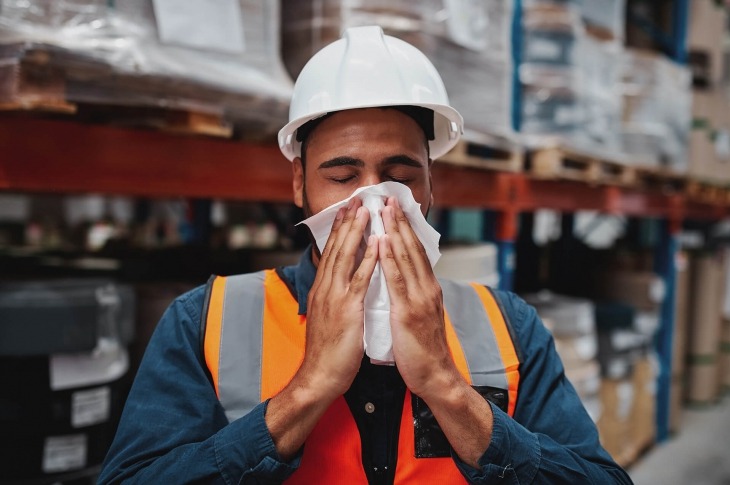 How COVID-19 Will Impact the Technology Supply Chain
China is home to major manufacturers of smartphones and other consumer electronics. Following the COVID-19 outbreak, this and many other sectors in the technology supply chain are facing new challenges. It's been almost two decades since the SARS virus spread across China, affecting thousands of people in the country and heavily impacting the global economy. Back in 2003, the Chinese economy accounted for only 4% of the world's GDP. In 2020, however, China makes up about 16%. Since 2003, China has made the world heavily dependent on its manufacturing capabilities in everything — from microelectronic chips to spices, diamonds to seafood, automobile parts and other commodities most aren't even aware that they exist. However, since the official announcement of the coronavirus outbreak by WHO in January 2020, exports from China have reduced significantly. As a result, organizations across the world that are dependent on imports from China have suffered severe setbacks.
What's the Impact of COVID-19 on Your Organization?
Assess and Act Now with Rapid Response Solutions from GEP.
In particular, the U.S. tech industry is expected to be disturbed the most due to its dependency on China as both, a major market and a critical supplier for its goods. The blacklisting of Huawei due to the U.S.-China trade war led to tensions between tech companies in the U.S. and China, impacting about $26 billion in business, to which the coronavirus outbreak will only cause further damage. The impact of the virus is forcing tech companies to close their offices and manufacturing units as well as restricting non-essential business travel to the country. Some of the tech majors to announce such travel restrictions include Apple, Microsoft, Tesla, Google and Amazon.
COVID-19 Implications: Factory Shutdowns and Delayed Production Lead to Late Launches
A huge number of electronics, telecom and semiconductor companies rely on manufacturing units in China. The epicenter of the virus, Wuhan, is an important transformation hub and is home to numerous tech suppliers. As of now, there are no signs of control on the spread of the virus; and as it gets worse, adverse effects on the supply chain can be expected. Due to the lockdown in Wuhan and other transport disruptions, workers will face difficulties to reach factories, causing major supply disruptions to Chinese tech giant, Alibaba, which recorded a 2% decline in the stock market. Stocks of leading chipmakers have taken substantial hits — Broadcom fell by 2.2%, Intel fell by 1.7%, Qualcomm fell by 1.8% and the S&P 500 overall was down 0.3%. Foxconn, one of the largest private employers in China that provides supplies to the world's most reputed brands, has become an example of how the virus outbreak can disrupt the manufacturing and supply of electronics. Apple's new iPhone — which was slated to launch in March — will need to have backup plans to cover for missed production deadlines after its manufacturer, Foxconn, announced a complete shutdown. Although, according to international estimates, Foxconn is set to resume normal production, its profit has been hit hard. China's largest tech company, Huawei, is also facing a 15% decline in mobile phone production because of the coronavirus outbreak, as manufacturing is delayed due to uncertainties around the return of their employees, which is causing disruptions in the supply chain.
Wuhan is also a major manufacturing destination of optical components critical to telecommunication networks. Wuhan has an area called "Optics Valley" where these manufacturers are located en masse. Wuhan is also an important base for FiberHome and other optical fiber makers as well, on which Huawei and networking firms rely. Disruption in supplies from these optic fiber companies can adversely affect China's forthcoming 5G telecommunication networks. Semiconductors, another major component that's exported from China, also saw a heavy shortage in supply due to coronavirus. However, China-based Memory Fabs are expected to continue normal operations as the Coronavirus is yet to impair global memory supplies. As a result of the outbreak, the export of electronic components from China to North American countries, specifically the U.S. and Mexico, has declined by more than 50%.
The Long-Term Impact of COVID-19
Second halves of the fiscal year are important for the tech industry as most tech giants aim to launch their products and gadgets during this period, while the first half focuses on product designs, manufacturing and testing. China exports more than 50% of the global technology supply chain; therefore, the global tech sector is expected to face massive disruptions due to the spread of the coronavirus and its effects on production in China. The outbreak has already caused a 12% decline in smartphone production, while smartwatch production recorded a decline of about 16%. Laptops, PCs and smart speakers are some other products that have recorded major declines. While the tech industry may not see the direct and immediate impact of coronavirus, the decline in production and supplier numbers can lead to sales and financial worries for tech giants in the coming months. Companies from various business verticals are expected to turn to other countries for supplies, opening opportunities for the rest of the world. Although analysts have reported that it's too early to predict the economic impacts due to the Coronavirus, the consequences are expected to be global.
How's Your Enterprise Dealing With the Crisis?
From pandemics to market crashes and political uncertainties, supply chains are constantly contending with turbulent business environments. Learn how GEP NEXXE — our end-to-end supply chain solution built for digital transformation — can make sure it's business as usual for your enterprise. Connect with us today.
Sources: