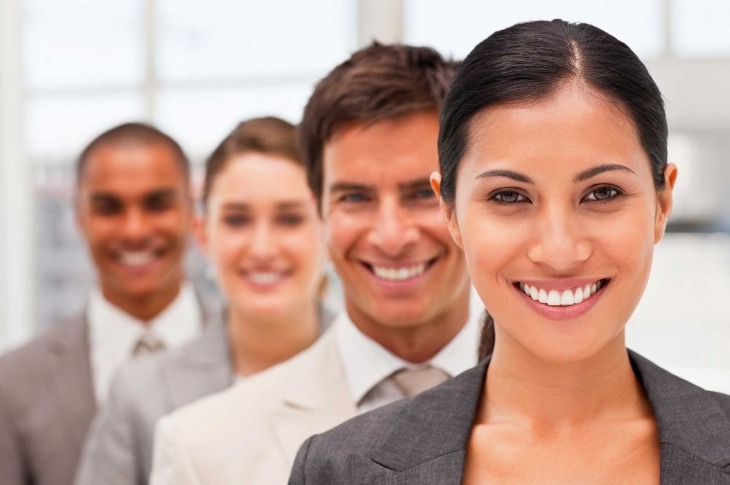 HRMS - An Essential Component of Day-to-Day Running of an Organization
Human Resource Management Systems (HRMS) is a foundational application suite used by organizations of all sizes across industry verticals. The need for a HRMS application is driven by several critical and potentially important business needs, including compliance and risk management, employee performance and cost management, operating efficient business processes, better retention, and higher workforce productivity.
HRMS forms an essential component of the everyday running of an organization and its applications comprise a comprehensive set of business process and analytical capabilities spanning the employee life cycle – career development, compensation, compliance, hiring and onboarding, personnel and benefits administration, payroll, performance management, and talent management (including learning, succession planning and talent review). The global HRMS market, which currently stands at US$ 12.5 Billion, is anticipated to grow at a CAGR of 9.0% to cross US$ 19 Billion by 2020. One of the key factors contributing to HRMS market growth is the streamlining of human resource operations. However, the fragmentation of the market could pose a challenge to the growth of this market.
Earlier, licensed on-premise software was the dominant deployment model in HRMS, but with the intervention of the cloud, on-premise vendors have also begun to offer Software-as-a-Service (SaaS) based solutions. This has enabled enterprises to execute their HR processes with new levels of flexibility, usability and insight rather than being constrained by customization, technical complexity and software upgrades. Coupled with the buy side objective of decreasing the cost of ownership, the SaaS wave is poised for exclusive growth across all forms of business. As SaaS continues to gain momentum as the preferred deployment model, many suppliers may shift their focus from on-premise to SaaS offerings. Typically, comprehensive SaaS HRMS have moved well beyond transactional functions to boost employee engagement and customer value. On the other hand, leading HRMS vendors who have established a large customer base have quite recently started extending their foothold into other HR-related areas via acquisitions. Certain HRMS vendors have also integrated employee self-service, wellness and engagement features, as well as analytics dashboards for executives and managers to drive adoption in the customer's company beyond HR administrators.
The HRMS vendor landscape encompasses four types of solution providers: ERP vendors, pure-play HRMS vendors, HR/payroll outsourced service providers, and learning and talent management vendors. With so many suppliers in the market, selecting the right software for the business can be difficult and challenging at times. Hence, we have put together the list of key capabilities, essential from the point of sourcing:
Open Platform & Flexibility: Having an open platform and flexibility enables organizations to integrate it with several other systems. It can also be configured or customized by accommodating as per specific changing needs.
Lower TCO & Ease of Use: The software must provide faster time to value and reduced infrastructure costs through cloud delivery. It should be easily maintained and kept up-to-date. It should provide anytime, anywhere access with easy-to-use interfaces.
Relevant Experience & Coverage: For tailored requirements, it's essential for organizations to select suppliers that have sector expertise and are a natural fit. Also, the software must be capable of covering employees across locations as per the rules, regulations, and policies.
Continuous Availability & Security: Restoration of systems after catastrophic system failure should not take much time. Security concerns in the form of authentication, encrypted passwords and single sign-on (SSO) via active directory must form an integrated approach (across all devices including mobile devices).
Estimates show that large organizations (>1000 employees) continue to be the biggest adopters of HRMS. Further, in next few years, approximately 15% of large enterprises are considering either expanding or upgrading their current HRMS, and approximately 7% plan to implement a software in a year or more. The total cost of ownership (TCO) of HRMS normally depends on functional (number and type of modules and number of licenses), service (level of support, data security/backup requirements and consulting services), implementation support and organizational (complexity) requirements. When it comes to finalizing a supplier, RFP selections excessively highlight traditional functionalities and often yields unplanned and unwanted outcomes.
With the availability of cloud HRMS solutions, buyers must initiate their process with online research, virtual demonstrations and software trial periods while avoiding complicated requests for proposal. From a sourcing perspective, integration with other software applications and tools and cost-value balance remain the most dominant buying criteria.