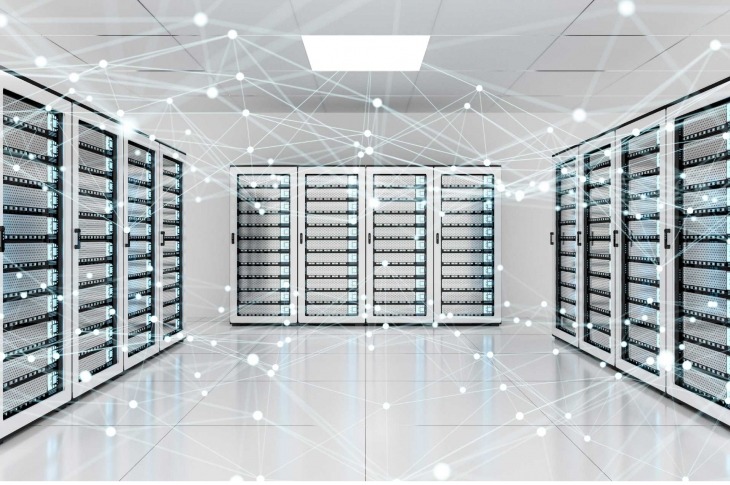 Is Hyperconvergence About to Transform the Enterprise Data Center?
Hyperconverged infrastructure (HCI) builds on the concepts of virtualization by converging not only computer resources, but also networking and storage resources onto shared, generally available and lower-cost industry-standard servers. In this way, hyperconvergence yields a high-performance infrastructure that's extremely scalable and cost-effective. HCI is set to become the fastest-growing segment of the overall market for integrated systems, with a forecasted market size of up to USD 14bn by 2024, as estimated by Grand View Research, a U.S.-based market research firm. Although the overall integrated systems market is growing, other segments of the market will face cannibalization from hyperconverged systems.
Enterprises are adopting hyperconverged systems at a rapid clip to reduce costs and overcome the complexity of traditional storage infrastructure. However, as companies reap hyperconvergence benefits, deploying the technology isn't exactly a cake walk. It is expected that this investment will increasingly come at the expense of legacy infrastructure. The need to reduce costs and streamline IT operations is a top driver for enterprise adoption of hyperconvergence. At the same time, companies are experiencing business benefits that go beyond cost reduction.
The impact of hyperconvergence is far more than the mere aggregation of processing, storage and data protection resources into standardized modular nodes. The true power of hyperconverged platforms is that they allow to get digital products to market faster while streamlining one's expansion, provisioning and management tasks. In a hyperconverged environment, the deployed systems handle multiple tasks (computing, storage, network, data protection), which means that one's I&O (infrastructure and operations) team needs fewer deep specialists devoted to each of those tasks. This will free up I&O pros' brainpower so they can invest in delivering other components of the business technology agenda. Hyperconverged systems deliver solid operating expense benefits by making it easier to adjust the capacity of volatile customer-facing services. Such systems also allow to quickly deploy scalable environments with little need for specialized skills.
In the years ahead, hyperconverged infrastructure will become as widespread as virtualized servers are now. But today, a hyperconverged data center strategy can be a CIO's secret weapon. Incorporating hyperconvergence into their IT arsenal enables them to deliver exceptional levels of agility, simplicity, performance, and scalability—as well as significant cost-efficiencies. With these advantages, forward-thinking CIOs have the tools to deliver the responsiveness the business requires. As hyperconverged infrastructures are seeing strong take-up among SMEs globally, there is also impressive demand among medium-to-large enterprises. It would benefit vendors to gain a better understanding behind the misalignment between top IT priorities like data protection and disaster recovery and the view of how hyperconverged solutions address these issues.
Additionally, there are also other benefits inherent in HCI solutions that add to the architecture's allure. Some of them are much greater savings due to greater consolidation, lower entry point than enterprise storage, scalable building blocks with integrated systems and build as optimized appliances for certain workloads. As legacy storage becomes outdated and hyperconverged systems mature, improved data services like efficient erasure coding and flexible replication, in addition to multiple hypervisor support, will dictate which providers will lead the pack. Vendors with a rich ecosystem of channels and integrators will position themselves to successfully deliver improved operations to their customers.
While power reduction and easy scalability and management will appeal to established enterprise VM practitioners, hyperconvergence is equally appealing at the low end to small companies. Startups creating data centers can worry less about setting up SANs and high availability servers and opt for a do-it-all appliance. IT departments everywhere should take heed of hyperconvergence: Simple, low-cost hardware is a compelling value proposition. Multiple teams, including server, storage, networking cloud operations and application teams, must jointly evaluate and purchase solutions. At the same time, the technology is still emerging and one should be mindful of critics.
Hyperconverged infrastructure has the potential to transform more than just the data center. By unlocking staff time and other resources, hyperconvergence can help client organizations to transform IT from a "keeping the lights on" cost center to a top-line revenue driver.
While making the move towards a HCI environment, some of the key sourcing implications that procurement leaders need to ponder on are:
Hyperconverged systems transitions will translate to lower sourcing efforts, as a single vendor approach would take precedence over a multi-vendor approach as rack-level, hyperconverged and hyper-scale bundles will account for approximately one-third of worldwide servers, storage and network deployments in the next three years. Organizations with established dual-vendor/multi-vendor sourcing strategies or architects desiring a more flexible tool to design their infrastructure will need to make significant concessions to adopt this model. This also means a considerable decrease in RFx activities.
In a hyperconverged architecture, a common implementation solution is globally sourced, allowing companies to utilize the same processes for deploying, managing and supporting its systems in remote locations. This allows companies to standardize their backup and recovery processes and leverage existing resources.
Estimated saving are between 30-40% compared to conventional storage between 12 to 36 months. Hyperconvergence impacts hardware investments the most, and reduces costs by around 25%. Overall, it is estimated that hyperconvergence-related cost reductions are case-dependent, with up to a 300% reduction in total cost of ownership (TCO).
Hyperconverged systems are poised to radically transform the data center. It is a re-thinking of the data center as virtualization-enabling/empowering building blocks with inherent scalability.