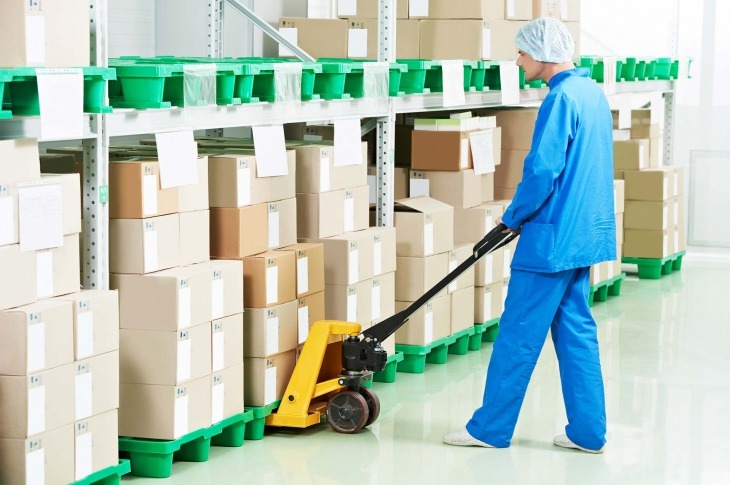 Impact of Amazon's Entry in Pharmaceutical Distribution Industry
Amazon, the e-commerce giant, has been granted licenses for the distribution of medical supplies in 12 North American states in late October 2017. Although these licenses are for distribution of medical-surgical equipment and other similar devices, this will enable them to build a distribution channel in the healthcare industry, providing a platform for subsequent entry in the pharma distribution market. Their entry into healthcare will significantly impact companies in the pharmacy benefits management (PBM) industry. These companies act as third-party mediators between drug development companies and healthcare providers. The $300 billion PBM market is heavily consolidated with the top three companies accounting for more than 65 percent of the market.
Why is Amazon a threat to the already established PBM providers
Amazon already has an established and efficient distribution system set up for their e-commerce market. This allows them to get rid of the multiple middlemen who come between healthcare companies and the customers. Eliminating multiple middlemen will subsequently lead Amazon to provide better pricing to their customers. Amazon's entry into the distribution market will reduce supplier power in the industry. There is high demand for syringes, microscopes, and pH meter from Amazon's distribution supply.  It is expected that Amazon will be undercutting margins for medical supplies in the range of about 10 to 20 percent.
Amazon also has an established market for distribution of pharmaceutical products in Japan. They have partnered with Japanese pharmacists where Amazon sells drugs only with their approval. Amazon's last mile delivery service and dash service capabilities allow it to provide same day or next day delivery of the products, thereby giving Amazon an advantage over its competitors. Their advanced drone technologies will enable Amazon to deliver the pharmaceuticals directly to the consumer doorsteps.
Amazon might look to acquire a number of small PBMs to increase the geographical spread of its pharmaceutical operations. They can also go to brick and mortar stores for pharmacy operations as adopted by Costco, Target, and Walmart in the past.
Reaction of the pharma distribution companies to the growing threat of Amazon
There are many hurdles in obtaining regulatory approval from the FDA for distribution of pharmacy products across North America. CVS Health, one of the top three market leaders in the PBM industry, has launched a "Next day delivery" prescription service for its pharmacy locations all across North America. It is also expected to provide same-day delivery of pharmaceutical drugs in the near future for some of its locations. This will eliminate one of the advantages Amazon would have had while competing with CVS Health in the PBM industry. CVS Health is also contemplating collaborations with multiple health insurers to make itself more resilient to a possible disruption created by Amazon. One such health insurer is Aetna, that is expected to collaborate with CVS Health by end of this year. Express Scripts is looking to enter the industry of medical benefit management for insurers, by acquiring EviCore Healthcare in a 3.6 billion dollar deal, trying to protect itself amidst growing threat of Amazon in the PBM market.   
Summary
Amazon's FDA approval for distribution of medical supplies and equipment provides them with an opportunity to understand the distribution channel in the healthcare industry, and slowly cement their position in this sector. This will also enable them to grow into the pharmaceutical distribution market which is currently dominated majorly by the three players — CVS Health, Express Scripts and OptumRX. Amazon's advanced technological capabilities and connection with the customers provides a great platform to rapidly establish itself in the distribution market of the pharmaceutical and healthcare industry.
Sources