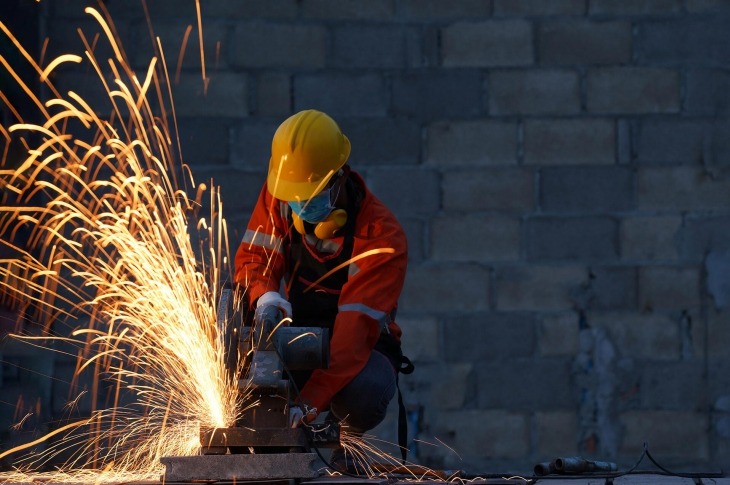 Impact of COVID-19 on Steel and Other Metals
As COVID-19 spread across the globe, various governments have shut down public gatherings, travel and major projects to contain the virus. The virus forced China to close the majority of its infrastructure, construction, and rail projects within the country, forcing steel inventories to rise. This rise in inventory, coupled with decreasing demand, resulted in declining steel prices. As the number of COVID-19 cases increases, the metals market is expected to witness disruptions across both supply and demand.
Impact of the Coronavirus on US Steel
Steel prices have been volatile in the U.S. as demand decreased. The automotive sector, which has been the second-largest end-user for steel, has already curtailed production. The demand from the construction sector, the largest end-user, remained stagnant and if other downstream users also curtail operations, U.S. steel mills will have to adjust their production to avoid rising inventories and declining prices. As demand declined, integrated steelmaker US Steel decided to idle blast furnaces and cut production. Steelmakers ArcelorMittal and Gerdau also announced decreasing operations in North America amid falling steel demand from coronavirus-related closures, particularly in the automotive sector, to shield themselves from rising inventories. ArcelorMittal also stopped multiple blast furnaces in Europe due to coronavirus-related shutdowns.
Current Dynamics in the Metal Industry
Since the outbreak, the price of other metals, such as aluminum, copper, and zinc, have also fallen sharply, ranging between 10% to 25%. Due to the sudden fall in metal prices and the threat of a global recession, most bulk users are not finalizing supply contracts. The same is the case with copper, where the pandemic has impacted demand from the downstream sector. The impact was witnessed as LME copper prices fell by approximately 15% in February 2020. To compensate for plunging demand, Codelco — the world's largest copper producer — announced plans to reduce its operations.
As companies cut down production, several are also reducing their workforce to decrease costs. A prolonged period of inactivity will result in more financial losses for steel firms, resulting in more lay-offs. US Steel announced over 1,400 layoffs due to idling at their plants in Lorain, OH, Lone Star, TX, and Keetac, MN. EVRAZ PLC, a London-based multinational steelmaking and mining company, announced plans to lay off 230 workers from its steel plant in Portland, OR. Vallourec, a major manufacturer of seamless steel tubes, expandable tubular technology, automotive parts, and stainless steel, slashed 900 jobs — roughly a third of their workforce — across North America.
The Way Forward
Steel producers cut down their production to keep steel supplies in check and prevent inventories from rising. Various countries have published reduced steel production data as steel companies experienced lower demand from the downstream. In the UK, British Steel stopped production at its Skinningrove plant for three weeks, while other sites of the company at Lackenby and Darlington continued their operations. According to METI, Japan crude steel production is expected to decline by 25.9%, to 19.36 million tonnes in Q2 2020, compared to 26.12 million tonnes during Q2 2019. As per the Vietnam Steel Association (VSA), companies associated with the VSA registered a 15% decline in steel production and a 38% reduction in steel exports in Q1 2020. Steelmakers can ramp up production gradually as the global economy comes back on track. China did the same during the second quarter of 2020. This will give a clear projection of the supply-demand dynamics of steel in Q3 and will help to adjust productions accordingly..
Sources