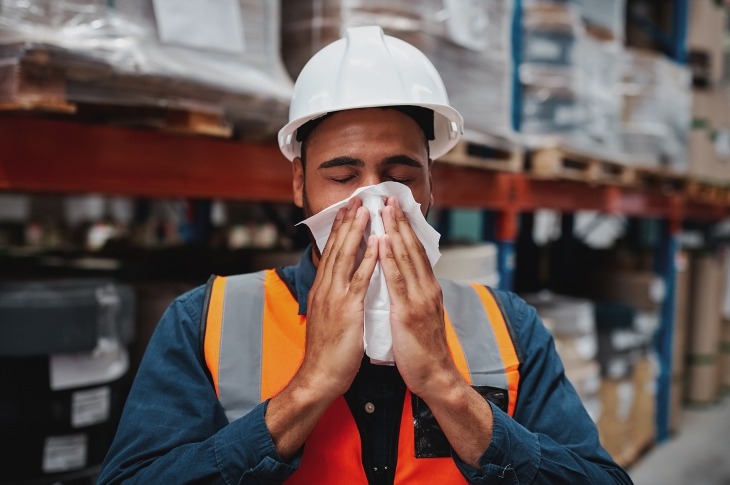 Impact of COVID-19 on the Medical Supply Chain
Most of the global top 10 medical device companies have their manufacturing centers in China. As one of the top 6 manufacturing innovation cities in China, Wuhan leads the complex medical device manufacturing in the domestic market, accounting for half of the medical laser equipment market. In addition, China has planned to develop Wuhan's Jiangxia district into a health-centered industrial cluster of biopharma, diagnostic equipment and drug manufacturing by 2030; many enterprises have already started establishing their facilities in the region.
What's the Impact of COVID-19 on Your Organization?
Assess and Act Now with Rapid Response Solutions from GEP.
Unexpectedly, the Coronavirus or COVID-19 outbreak that started from Wuhan, China, has spread across continents, affecting various industries globally. Supply of key materials has been severely disrupted due to the forced quarantine and lack of labor and raw materials. As the link between regional warehouses is not smooth, the allocation of raw materials between regions cannot be carried out successfully; this shortage of raw material and components affected the medical device supply chain.
Impact on Medical Device Supply Chain
During the SARS epidemic of 2003, the demand for medical devices increased in a short period, with poor sustainability during the outbreak period. Considering the hidden and strong transmission of the new Coronavirus or COVID-19, the outbreak duration might be longer than expected.
Due to a severe shortage of medical resources in the front line, only diagnosed patients in serious condition can be hospitalized. Unfortunately, as the pathogenic mechanism of the virus hasn't been totally identified, there is no specific drug and treatment for these patients, except for symptomatic and supportive treatment. Respiratory support devices such as life-support machine, atomizer, oxygen generator and monitor are the primary clinical treatment medical devices. Thus, from diagnosis to cure, the need for instruments for measuring temperature, nucleic acid diagnostic kit, antiviral medical products and life-support machine has kept on increasing. To restore the balance between supply and demand, the Chinese government has launched the emergency approval procedure for the registration and application of medical devices urgently needed for epidemic prevention and control. However, the shortage of key materials has restricted the production of medical devices.
During the initial stage of the coronavirus outbreak, a large part of the affected population comprised medical staff, highlighting the difficulty in maintaining their own safety while treating the affected patients. This was when long-distance treatment service started to show its advantages. A medical robot named Vici was applied to the treatment of the first confirmed case of COVID-19 in the United States. Guangdong Provincial People's Hospital began to use two medical robots driven by artificial intelligence capable of self-disinfection to help treat patients with new coronavirus pneumonia. High-tech medical devices are expected to play an increasingly important role in the treatment of infectious diseases.
Part-Wise Impact on Medical Device Supply Chains
There are many parts and components involved in the manufacturing of medical devices, and the production process is very complicated. Currently, the upstream enterprises of the supply chain have not fully resumed their work, and some spare parts need to be purchased overseas. Globally, buyers are scrambling for alternative manufacturers and locations.
Impact on Aluminum
Aluminum, which is often used to make machinery parts such as hangers and fixing plates, is one of the important raw materials for medical device. The shortage of aluminum materials is mainly due to the difficulties in transportation. In the short term, the cost might rise to some extent, and the aluminum output and export volume are expected to decline. Aluminum products manufacturing will remain under pressure until the logistics problems are solved.
Impact on ICs
The IC industry has provided indispensable technical support for epidemic surveillance, protection, detection and treatment. Enterprises in the downstream of the IC industry supply chain are labor-intensive enterprises, which are have been affected the most by the epidemic. The substrates, plastic materials and lead frames for the manufacturing process are currently scarce. It will take up to no less than five weeks to restore the existing capacity of production, not to mention that the original capacity expansion plans of some enterprises need to be postponed for three months.
Impact on Lithium Battery
Lithium battery is widely used in sphygmomanometer, wearable oxygen monitor and other medical devices. For the lithium battery industry whose production is off-season in the first quarter, a delay of 1-3 weeks will affect the annual production roughly within 1-3%. Due to the logistics problem, the transaction price of some lithium battery materials rose temporarily, and its impact will be reduced with epidemic control.
Impact on Special Components
Pneumatic fittings, black body radiation source, platinum electrode and other important components are facing different degrees of shortages. Currently, only small quantities of components are available for immediate purchase in China. Other important components are being purchased from overseas manufacturers.
Impact on Global Supply Chains
Until now, only the severe supply chain crisis faced by domestic medical device manufacturers in China was reported. However, as more than 60 countries have issued entry control measures for China, the supply chain disruption of industrial materials would impact overseas customers up to the time when the public health emergency is lifted. There is a severe shortage of important medical supplies, including drugs, life-support machine and masks in the affected regions. The existing medical devices will not be enough to treat all patients if the number of infected people continues to increase. With the increasing demand caused by the out-of-control epidemic, medical device manufacturers globally will face the same crisis that China is facing.
What Next?
Beyond short-term remedial measures, only proactive organizations with next-generation supply chain management software can manage downtime to deliver on customer commitments. Supply chains that are powered by new technologies such as AI, big data and machine learning have real-time visibility to strategize and mitigate risks. A supply chain platform that is built on a foundation of the aforementioned new technologies can trigger alerts based internal and external data feeds. The alerts directly suggest various courses of actions to let supply chain professionals shift their sourcing to their preferred region.
How's Your Enterprise Dealing With the Crisis?
From pandemics to market crashes and political uncertainties, supply chains are constantly contending with turbulent business environments. Learn how GEP NEXXE — our end-to-end supply chain solution built for digital transformation — can make sure it's business as usual for your enterprise. Connect with us today.