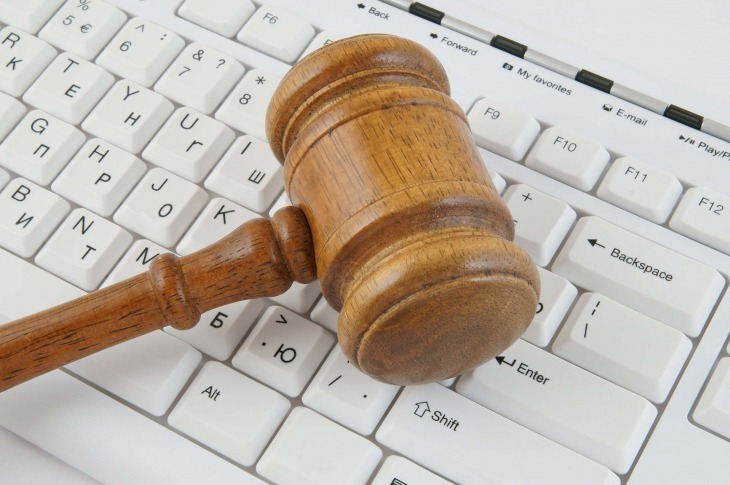 Impact of Technology on Legal Services: Bridging the Gap Between Technology and Legal Services, Part 2
Blockchains making their way into legal services
Blockchains are encrypted public ledgers and the underlying technology behind Bitcoin transactions. The impact of blockchains on legal services is twofold. On one hand, blockchain technology is likely to revolutionize the legal industry by changing the landscape for contract attorneys. It will not only keep records and transcripts immutable, but is also anticipated to bring a structured approach to the whole process. On the other hand, usage of blockchains across industries is driving the need for new regulatory boundaries and serves as a potential driver to a new service line emerging within the legal industry. Services like intellectual property are anticipated to get the most leverage out of this technology, as applicants can submit their trademark-related details through blockchain systems and, based on specific algorithms, the system can grant or dismiss it. An impermeable audit trail is a key trait that will encourage the use of this technology in legal services, with some firms, like Steptoe & Johnson and Hogan Lovells, already showing interest to try out the concept.
Artificial Intelligence (AI) as the way forward
To remain on top of the fragmented legal market, law firms must innovate and differentiate themselves, and AI provides the perfect opportunity for them to step up. Apart from the rapid computing speed and vast knowledge that AI brings, lawyers now have the chance to get unbiased information based on available case histories and documents. A meaningful form of AI is Smart Apps, or Expert systems, which connect multiplex content and expert analysis of content to give precise and immediate answers to specific questions. For instance, some of the questions that an AI-based system can help answer include, "Can I or can I not make the payment under Foreign Corrupt Practices Act (FCPA)?" or "What level of risk is there in making a particular monetary transaction?"
Clients are becoming mature in procuring legal services. AI will impact the sourcing of legal services in understanding the cost of delivering services and properly allocating the work across sources such as law firms, legal professional outsourcing (LPO) candidates and internal professionals, which will in turn normalize cost of legal work.
Although AI might take a few years to make a noteworthy impact on the legal sector, a few companies, such as Baker Hostetler and Freshfields Bruckhaus Deringer, have started adopting this technique. Recently, Baker Hostetler, a US-based law firm, adopted an AI lawyer named 'ROSS' which is built upon IBM's cognitive computer "Watson." Its natural language processing capabilities equips it to answer research questions from lawyers by reading through legal documents, gathering evidences, drawing inferences and giving highly relevant answers. The firm is planning to license ROSS for use in its Bankruptcy, Restructuring and Creditor's Rights Team. Freshfields Bruckhaus Deringer, on the other hand has collaborated with software provider Neota to realize automation, rationalization and streamlining of complex legal and compliance matters.
Rising acceptance of virtual law firms, digital platforms and artificial intelligence are not only helping legal firms save overhead costs, but also making the process seamless and easy. It is imperative for law firms to reinvent themselves by adopting emerging technologies to remain relevant during these changing times. These technologies are helping lawyers add value to their chain of services, as clients look to work with firms which are well advanced in terms of technological proficiency, and can provide the most efficient legal help without compromising on attached costs. Law firms will now be able to differentiate themselves from their competitors and be equipped to serve better, faster and cheaper. Thanks to e-lawyering, various services such as real estate, business and corporate litigation, and bankruptcy can now can be acquired online and on the move, rather than arranging a face-to-face interaction, cutting down on expenses. Law firms are being encouraged, on most occasions by clients, to embrace these technologies. Adoption of technology is critical for legal services.