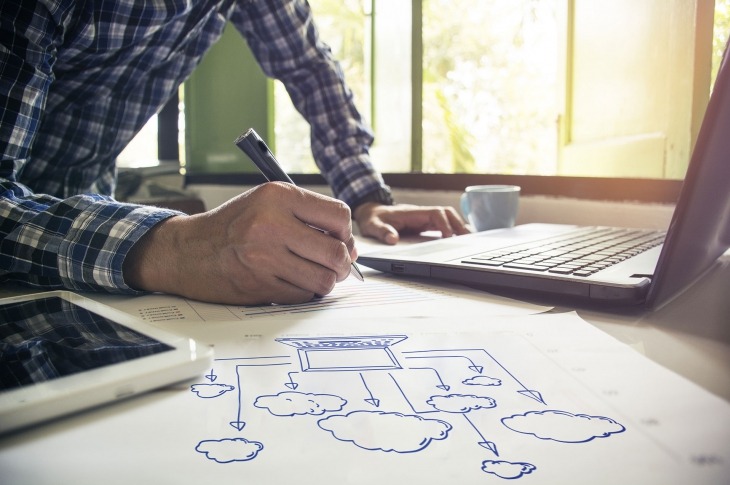 Information Technology Category Outlook 2016 – IT Spending for Cloud Environments Set to Grow
In 2016, Information Technology (IT) procurement will advance as a formal practice, allowing consumers to streamline IT-specific strategic sourcing processes and make informed IT buying decisions.
Spending on Private/Public Cloud Services to Rise'
As the initial concerns about the practicality, reliability and security of the cloud have almost entirely evaporated, more and more companies are now expected to move to the cloud. New research from International Data Corporation (IDC) suggests that the worldwide spending on private cloud services will grow at a compound annual growth rate (CAGR) of 13.8 percent and public cloud services will grow at a 19.4 percent (CAGR), nearly times six times the rate of overall IT spending growth — from nearly $70 billion in 2015 to more than $141 billion in 2019.   Spending on IT infrastructure for cloud environments will grow at a compound annual growth rate (CAGR) of 15.5 percent and will reach $54.3 billion by 2019, accounting for 46.6 percent of the total spending on enterprise IT infrastructure.      
Software-as-a-Service - Dominating the Cloud
"Implementing out-of-the-box (OOTB) functionalities will gain prevalence to reduce costs, increase application connectivity and boost the ability to utilize optional Software-as-a-Service (SaaS) implementations of applications. Software-as-a-Service (SaaS) will remain the dominant cloud computing type, capturing more than two-thirds of all public cloud spending through until 2019.  
Changing IT Utilization Strategies
IT buyers will limit utilization of "Tier 1" IT Professional Services (ITPS) providers to strategy and design work in an attempt to reduce costs. The cost-friendly lower-tier providers capable of delivering reliable enablement services will do the bulk of the heavy lifting and hence gain from this shift. In some cases, Tier 1 consultants will just play supervisory roles to ensure the design integrity throughout the course of the project, helping buyers lower their overall costs by up to 25 percent.
IT Enterprise Software - Scheduled for Revival
Growth in the IT Enterprise Software (ESW) segment will be dominated by the individual requirements of various companies utilizing ESW applications. To support the growing need of interoperability of data between systems, many firms are undertaking evaluations of their existing ESW portfolio.   Many firms who have been putting off their decisions to replace aging ESW applications are being forced to evaluate and migrate to newer technologies to reduce overall maintenance and support costs, and to take advantage of the capabilities available in new ESW applications. Firms operating with aging ESW applications must look to migrate to newer, cloud-based applications that are scalable and flexible, and reduce the overall maintenance and support costs.   The continuation of market leading IT firms engaging in M&A among themselves is fully expected to continue in 2016. Mergers or acquisitions of niche market players are expected to enhance a lagging offering or boost market segmentation. Some other ITPS firms may combine resources to make a run at the US Tier 1 providers in their space.   To read more on key categories and commodities, download your complimentary copy of the GEP Procurement Outlook Report 2016.