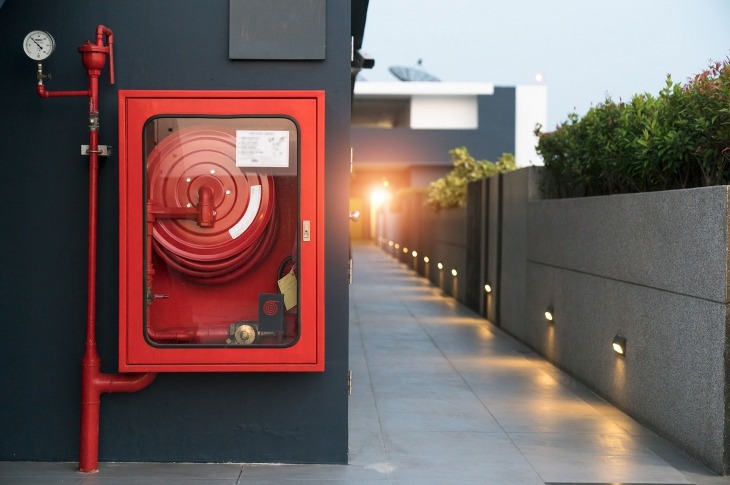 Integrated Building Management Systems — Helping Companies Save on Spend
Building systems include BMS (building management systems), fire systems (FS) and security systems (SS). FS and SS are life-safety categories and are essential for protection of property and human life from outside threats and fire-related hazards. While use of BMS started with heating, ventilation and air conditioning (HVAC), it is now implemented in smart buildings and has opened the pathway for a connected smart city infrastructure. For companies to benefit from this paradigm in building technology and realize better cost savings, they should change the way the category is procured. The novel method is to consider FS, SS and BMS as one single category and procure them to derive savings and standardization-related benefits.
Why IBMS is a Better Option
Top suppliers of BMS such as Honeywell, Siemens and Schneider Electric offer devices as well as software to integrate different facets such as FS, SS and BMS into a single system. An integrated system helps the client keep a tab on energy saving and ensure appropriate functioning of FS and SS. With IBMS, the company can fully harness the power of a connected system.
Sourcing Strategy for All Building Systems
There are multiple ways to procure building systems — companies can take a national approach or a regional approach.
a) Local and Independent Sourcing: Procurement teams can give the decision-making power to individual site heads to source equipment and services independently from a local distributor based on a building's requirements.
Pros:
No supervision from head office is required
Faster service time for building system equipment, as site heads have local contacts
Cons:
Standardization of equipment across buildings becomes an issue and spend overview and consolidation becomes difficult
b) National Sourcing: Procurement teams can have a national / global procurement strategy for building systems and manage requirements of equipment and services accordingly. Having a single point of contact on the supplier side is essential to have streamlined communication.
Pros:
Single point of contact from suppliers leads to efficient communication
Standardization of equipment makes it easier to track building-related KPIs
Cons:
This type of engagement creates confusion in the case of greenfield projects, as site heads need to coordinate with contractors and adhere to the company strategy for building systems

Moving Away From Proprietary Systems
Companies such as Siemens, Johnson Controls and Honeywell offer proprietary solutions for FS, SS and BMS. The proprietary systems lock firms with software and hardware codes, and updates to the system can be implemented only by the vendor. This results in increased service cost. 
Adopting open systems helps firms bypass the above-mentioned issues and also shifts power toward the buyer. As many vendors provide such solutions, firms can ensure cost savings (by selecting a vendor that adds the best value) along with a high level of digitalization.
Firms set on the path of digitalization are increasingly adopting open systems in upcoming greenfield projects. The adoption rate for open systems for FS, SS and BMS solutions in new building projects is about 75 percent.
What to Consider While Procuring Building Systems
Services Offer Higher Profit Margins: Procurement teams that plan to source building systems (FS, SS and BMS) should be aware that major suppliers try to get their major revenue out of retrofitting and services, rather than on initial equipment installation in the building. The vendors underbid for bigger projects on initial capital and try to make up for this via the services and retrofitting revenue stream.
Pricing Model: The open book pricing model is the most widely adopted model for engagement with building system vendors. Although everything is disclosed as part of the model, vendors can still have a profit margin on equipment and hidden labor charges. A new trend is to have one wage rate by employee type across locations in a country. The difference in wage cost by location is corrected by the vendor.
Building system spend is a category that can deliver benefits for years and adds value based on the lifespan of a building. If proper care is taken while selecting partners, it can have significant cost-saving implication for the firm and also improve operating standards of buildings.
Sources:
https://advancedcontrolcorp.com/blog/2018/03/what-is-integrated-building-management-system/
https://new.siemens.com/us/en/products/buildingtechnologies/smart-buildings/i2s.html