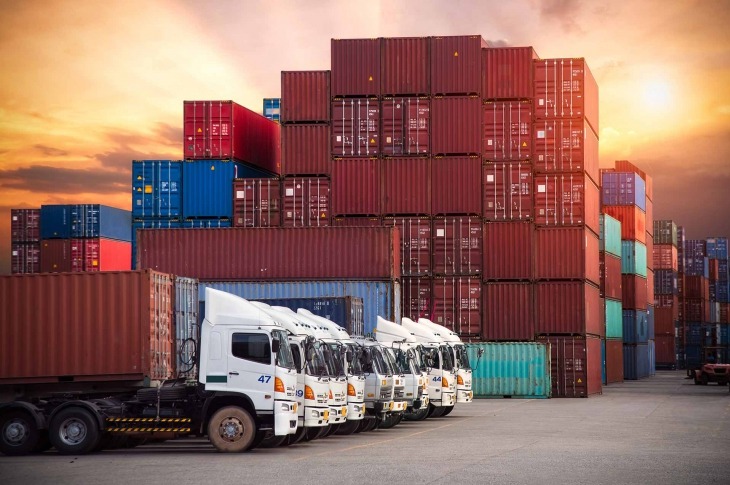 Is Amazon's Decision to Build Independent Delivery Operation a Bold Move or a Mistake?
Amazon.com Inc., one of the world's largest e-commerce marketplaces, handles and delivers nearly three million shipments each day. When an order is received, registered sellers on Amazon forward the order to the courier service. The item is loaded onto a tractor trailer and shipped to the end customer using one the following three delivery models:
3PL: The package is sent to a FedEx or United Parcel Service (UPS) warehouse, after which it is the responsibility of these 3PL firms to get the parcel to the customer's doorstep.  
Local Courier Services: After picking up the parcel from the seller's warehouse, Amazon transports it to one of its sortation centers where packages to be delivered to similar ZIP codes are bundled together. The consolidated consignments are then sent to the United States Postal Service for transporting the package over the last mile.  
Amazon Flex: A sizable chunk of the bundled packages coming out of Amazon's sortation centers is sent to local, plainclothes contractors or citizen couriers who work as freelance delivery drivers over the firm's own Uber-like platform called Amazon Flex.
Amazon started building its own delivery framework after the 2013 Christmas season when UPS failed to complete customer orders in time, causing Amazon to incur losses of millions of dollars in refunds. Five years later, in 2018, Amazon is set to launch an independent delivery network called Shipping with Amazon (SWA). SWA entails Amazon picking up the packages from the seller's warehouse itself and delivering the orders to the customer's doorstep.
What Led Amazon to Shun Its 3PL Providers  
Cost
According to Fox Business and The Wall Street Journal, in 2016, Amazon spent close to $11.5 billion on shipping, or almost 11 percent of its revenue, but only collected close to $6 billion in shipping fees from its customers.
If a prime customer in Atlanta ordered something which was available only in California, Amazon would transport the concerned package to the nearest UPS air hub. A plane would ferry the product to Kentucky, UPS' largest air cargo center, and forward it via a different plane to Atlanta. The consignment would then be trucked to a delivery center for sorting, after which it would be dispatched for final delivery to the customer. The logistics costs involved in the entire process potentially erode a sizable chunk of profit for Amazon.
A standard package delivery via these 3PL players costs almost $8. Eliminating third-party members of the supply chain could help Amazon save up to $3 on a typical delivery and almost $1.1 billion annually. This, in turn, could enable the retailer to introduce higher cost competitiveness in its business.
However, as Amazon starts pulling out business from its logistics incumbents, suppliers could respond by canceling volume discounts. Such a move could force the retail giant to wear out a tight product life cycle cost structure in the coming years.
In December 2017, on being asked about the potential threat that Amazon poses, executives of FedEx stated that no customer represents more than 3 percent of their revenue or volume. The company went on to elaborate that they'd still be working with Amazon wholeheartedly and do not see the e-commerce player as a challenge since FedEx's extensive distribution network outplays Amazon's current capabilities.
Lead Time
Alongside rising shipping costs and an ever-growing demand for faster delivery, Amazon's development of an independent delivery framework has been underpinned by its exponential growth in sales over the years and is part of the company's grand ambitions in offering same-day deliveries.
This vision is backed by the online retailer's intervention in ocean freight, road haulage and air logistics. In 2017, the e-commerce giant leased 40 Boeing 767-300s for its Prime Air service and purchased a fleet of 4,000 semitrailers to boost its trucking capacity.

Conclusion
Amazon wants more control over its supply chain ― from the warehouses of its sellers based out of China to the automated distribution centers located within major cities. The online powerhouse is playing under a different set of rules, scouring its delivery chain to search for the next potential area of value. Although Amazon's logistics initiative is meant for their registered sellers, the e-commerce player has not ruled out the possibility of rolling out its services to third-party sellers in the near future. Major companies like FedEx and UPS are not disturbed by Amazon's intervention, primarily because their capabilities largely outperform that of Amazon's. However, if Amazon's bold move takes flight, it is sure to create ripples in the e-tail logistics space in the coming years.
Sources: