Is Plant-Based Milk a Real Threat to the Dairy Market?
The plant-based milk market is relatively smaller than its dairy-based counterpart but is growing at a faster rate
Plant-based milk is a healthier and more sustainable option, but it also is more expensive
Dairy and CPG companies are including plant-based milk products in their portfolios
The demand for plant-based milk as an alternative to dairy is no longer simply a trend, as it had been perceived a decade ago. Consumers are now exploring options that are not only rich in nutrients but are also sustainable and environmentally friendly.
A segment that started initially in the form of almond and soy milk has now expanded to a variety of choices for consumers, including rice milk, coconut milk and oat milk. A by-product of this trend — plant-based (or vegan) cheese and butter — is steadily populating supermarket shelves, too.
How does the plant-based segment measure up to dairy?
Valued at approximately $17 billion, the dairy-based milk market effortlessly dwarfs the plant-based milk market, which is valued at nearly $650 billion.
The market for milk alternatives, such as almond and soy milk, is worth approximately $2.5 billion in the U.S., and it is expected to grow by 9.8% by 2023. Across the Atlantic, more than one-quarter of U.K. consumers are now using plant-based dairy alternatives, and the U.K. plant-based milk market is valued at more than $350 million, which comprises about 8% of total milk sales in the U.K.
India has largest dairy market in the world — valued at $140 billion — but the plant-based milk market in the country is estimated to be just $25 million. The higher growth rate of India's plant-based milk market still fails to scale up to the dairy-based milk market, which has shown signs of slow growth due to market maturity.
Advantages and disadvantages of plant-based milk
With more than 60% of the world's population estimated to be lactose intolerant, plant-based milk may be the ideal alternative. That it is a more sustainable option is a big contributor to the growth of this market.
Dairy milk requires 4.2 times more land per half-gallon produced than plant-based alternatives do. Also, the plant-based beverage production process requires 80% less water and emits 60% less carbon dioxide per half-gallon than dairy.
But plant-based milk contains its fair share of flaws. The taste profile of plant-based milk is quite different from dairy-based milk. Though plant-based milk has a lower fat content and contains less cholesterol, the product is nearly devoid of protein and must be fortified with vitamins and minerals to help enhance them and imitate the nutritional profile of dairy milk. In terms of pricing, plant-based milk generally costs more than twice what dairy milk does and involves more expensive blending and bottling procedures and packaging materials.
Dairy responds to the pressure
To cater to market demand many plant-based milk companies, which are smaller than their dairy counterparts put their best foot forward through innovative offerings. One of these companies is the Swedish oat-based milk provider "Oatly." With a presence in more than 20 countries, Oatly offers a full range of oat-milk-based products, ranging from milk and yogurt to cream and ice cream. Milkadamia, Pacific Foods, So Delicious and Califia are some other well-known names in the plant-based milk market.
And in response to rising demand, conventional dairy companies have now started offering plant-based milk products, too.
In March 2020, Arla launched a range of chilled, oat-based drinks, Jörd, initially available in select countries in Europe. In 2016, Danone acquired WhiteWave Foods, the U.S.-based manufacturer of the Alpro and Silk plant-based dairy-alternative ranges.
Lactalis acquired Siggi's  yogurt brand in 2019, and in May 2021, Saputo acquired Bute Island Foods, which produces dairy-alternative cheese.
Even CPG companies such as Unilever, Nestlé and General Mills are now launching plant-based milk products, such as yogurt and ice cream.
So, what can we expect in the future?
The dairy industry is undoubtedly dominant, although plant-based milk occupies an extremely small but fast-growing fraction of the market, so dairy producers simply cannot afford to ignore this trend.
Sustainability is a factor that is driving the alternative milk market. Although these products appear more sustainable, some plant-based milks are more eco-friendly and more nutritious than others. If existing dairy processes establish a more sustainable pathway for milk production, everyone wins.
Turn ideas into action. Talk to GEP.
GEP helps enterprise procurement and supply chain teams at hundreds of Fortune 500 and Global 2000 companies rapidly achieve more efficient, more effective operations, with greater reach, improved performance, and increased impact. To learn more about how we can help you, contact us today.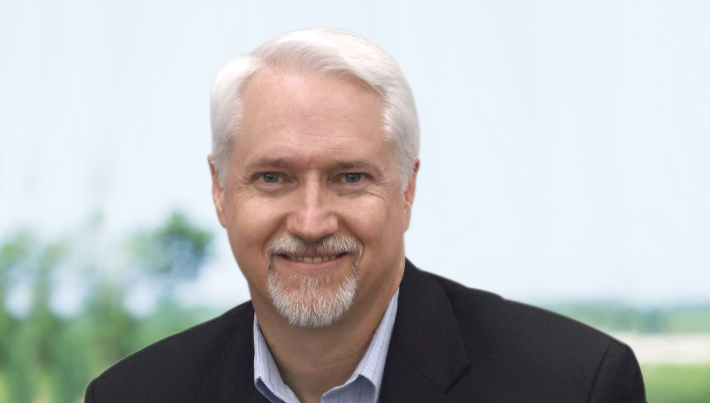 Vice President, Consulting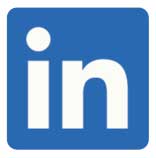 David has over 20 years of experience in leading several large-scale consulting and sourcing engagements for transport and logistics at Fortune 500 companies.
A recognized leader in supply chain management and logistics, David plays a critical role in the design, sourcing and implementation of supply chain improvements to GEP's global clients.
LET'S TALK