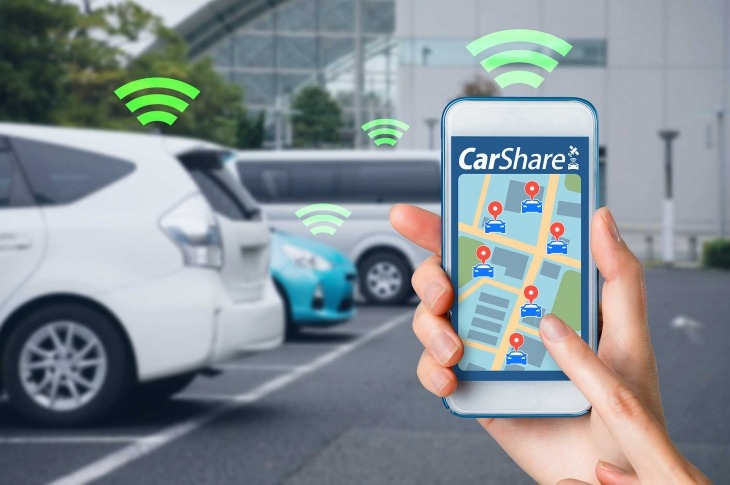 Is Ride-Sharing Setting New Horizons for Corporate Travel?
In recent times, the sharing economy has been steadily gaining traction among corporates, with more employees relinquishing their company cars and opting to utilize ride-sharing apps for business travel. The stagnating service of car rentals/fleet management companies, along with high taxi fares, has bolstered the entry of ride-sharing into corporate travel. Higher waiting times, less availability, and inefficient expense tracking provided by car rentals and fleet management companies have been some of the major hurdles for employees.
A survey of 176 travel management companies (TMCs) in December 2017 revealed that 51 percent of companies allowed the use of ride-sharing in their travel policies, up from 44 percent in June 2016. During the first quarter of 2018, Uber for Business signed deals with four TMCs, while Lyft formed a strategic alliance with CWT for business travel in the fourth quarter of 2017, a win-win situation for all parties.
This shows that the corporate travel sector is slowly warming up to the idea of incorporating sharing economy into the bouquet of benefits offered to employees.
Impact of Ride-Sharing on Corporate Travel Spend
Uber and Lyft both offer business travel options. By allying with various expense management companies (like Expensify), employees can directly upload receipts from rides taken under their business profile account to their expense management account, thus differentiating business and personal travel.
A study based on the analysis of some 50 million receipts for 2017 revealed that the ride-hailing pair accounted for 68 percent of the overall ground transportation expenses. Uber accounted for 56 percent of all ground transportation receipts/expenses in 2017 (a category that also included taxis and car rental services), growing slightly from 52 percent in 2016. Lyft grew from 4 percent in 2016 to 12 percent in 2017, witnessing the highest growth among all the players in 2017.
Apart from the benefit of last mile travel, ride-sharing companies also do not charge their clients for dry runs (distance driven before picking up and after dropping the commuter). Dry runs usually account for 7 to 8 percent of the total trip amount, and are a source of unattributed spend for corporates. Additional savings of up to $1500 per employee per year could be achieved in comparison to traditional fleet management provided transportation.
Can Car Rentals and OEMs Survive in a Sharing Economy Future?
Car rental giant Avis experienced reduced profits while Hertz reported losses in the second quarter of 2017, and both have more cars in their fleet than the generated demand. It seems the average user is now seeing a vehicle more as a service than as an asset. This way of thinking has also trickled down to business travel, as companies seek out new avenues to reduce costs.
Car rentals and taxis are the middle components of the whole ground transportation value chain, and they have been caught in a no man's land by the capital-intensive OEMs' desire to forward integrate and the highly valued ride-sharing companies' desire to backward integrate. This situation has led to car rental and fleet management companies owning bloated fleets.
OEMs are forging partnerships with tech companies as the demand for cars reduces among the urban population. Car rentals and fleet management companies, being the closest to OEMs due to their propensity to bulk buy, would then be able to adjust their fleets accordingly as they become the service providers and the ride-sharing companies become the technology enablers. Examples of this are GM acquiring Maven and SideCar, Daimler acquiring car2go, and so on. The goal for an OEM is to reinvent itself from being a provider of cars to becoming an enabler of mobility in the future.
Ride-Sharing — The Future of Corporate Mobility Services
Uber has a wider reach in the U.S. than Lyft and both have virtually the same base rates, which makes their pricing very similar. The differentiating factor is the surge pricing of Uber. While Lyft caps their surge pricing at 3x the fare, Uber has no such cap. This generally makes Lyft the cheaper option when demand is high. With the ability to reduce cost and provide a convenient travel experience, ride-sharing service providers are the future of corporate mobility services.
Sources: