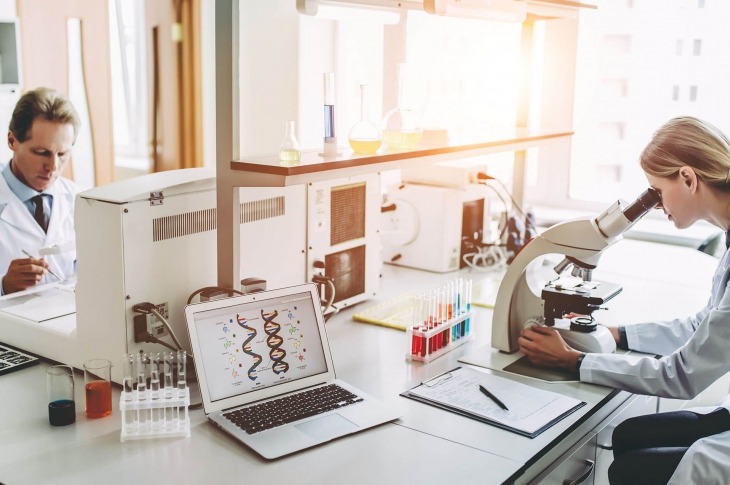 Laboratory Information Management Systems Market — Key Trends and Supplier Outlook
A laboratory information management system (LIMS) software — which allows businesses to effectively manage samples and associated data — is increasingly becoming a valuable tool in laboratories. It is mainly leveraged for integrating and moving information, managing content, managing inventory and increasing organizational agility. The primary functions of LIMS include: sample and batch management, work flow automation, regulatory management, instrument connectivity, quality assurance and control, reporting and dashboarding, and inventory management. However, organizations can add additional modules as required to get enhanced functionalities as well.
Market Overview
Currently, the LIMS market size is worth $655 million and it is expected to expand at a compound annual growth rate (CAGR) of 7.3 percent and reach almost $1.2 billion by 2025. Maintaining stringent regulatory compliance, increasing efficiency and productivity, and driving data security and integrity are some of the prime drivers for LIMS adoption. However, higher cost of products and services, lack of integration standards and unavailability of skilled professionals can turn out to be major deterrents for LIMS adoption.
The life sciences and healthcare industries are emerging as the frontrunners in LIMS adoption. There has been a high adoption of LIMS in developed economies such as the U.S. Canada and the majority of Europe, and the adoption rate is picking up in the emerging economies as well.
Market Trends
There is a growing trend to move away from internal home-grown laboratory management systems to a fully managed off-the-shelf LIMS. An off-the-shelf LIMS is hassle free, managed, configurable and compliant, and helps to increase productivity and streamline the work flow without taking too much time dealing with the system itself.
With the proliferation and promotions of cloud- and web-based solutions, the market is witnessing a paradigm shift in the adoption patterns of LIMS, with growing demand for cloud-based solutions as compared to on-premises ones. Cloud deployment of LIMS has benefits such as lower capital investment, reduced operational cost, scalability and increased organizational agility.
Different technological advancements are resulting in dramatic changes to the LIMS landscape, and are demanding upgradations from the existing LIMSs. For example, STARLIMS uses unique Artificial Intelligence (AI) algorithms to process unstructured documents in an automated manner.
Supplier Outlook
The LIMS market is mainly dominated by five suppliers —  Abbott Informatics (StarLIMS), ThermoFisher, LabVantage, LabWare and BioVia (Dassault Systemes) — who capture approximately 45 percent of the market. The market leaders are highly focused in terms of their product offerings and showcase strong functional capabilities. Other prominent players in the market include IDBS, Sapio Sciences, Genohm (recently acquired by Agilent Technologies), Autoscribe Informatics and Accelerated Technology Laboratory. Certain suppliers, such as SCC Soft Computer, Sapio Sciences, Genologics etc., tend to focus on certain industries, whereas suppliers such as ThermoFisher, Abbott Informatics, LabVantage, Labware, BioVia, etc. have come up with solutions that are industry agnostic and can be configured as required. Suppliers are rapidly evolving to include technologies such as mobile, analytics, AI, etc., and private and public cloud deployment strategies to facilitate easy implementation for their customers.
While going ahead with an LIMS contract, competitive bidding is the preferred approach as it provides the leverage to negotiate with the supplier during the pre-selection stage. This also ensures that the buyers make relevant choices in a landscape that continues to rapidly evolve and re-define itself. In terms of deals, approximately 80 percent of the total deals signed are bundled deals. The market is going through increasing consolidation activities in the supplier landscape — the days of standalone contracts for asset management, information management (LIMS) and content management (CM) will soon be over. Smaller vendors with solid capabilities will be an acquisition target for larger suppliers that either want to develop capabilities inorganically, or spread their portfolio across the entire stack of lab software offerings. Also, consolidation of the entire portfolio of lab software offerings can deliver the next phase of savings for matured buyers — savings opportunities ranging between 3-15 percent, on renewals, have been reported by various suppliers.