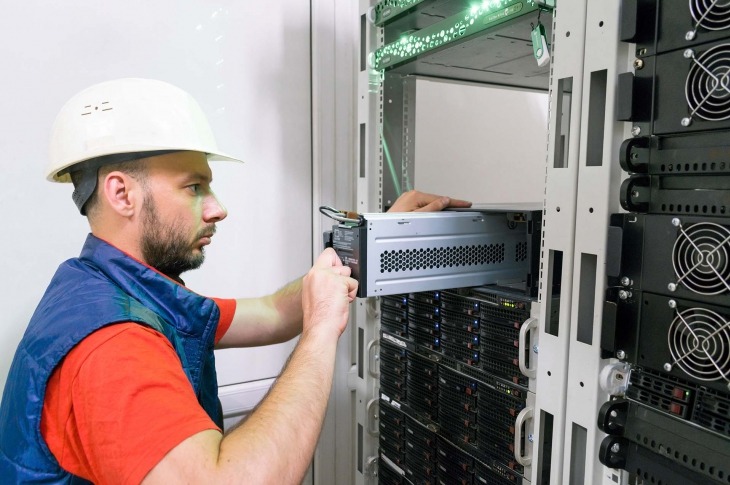 Lithium-Ion Batteries Are Changing the Face of Power Backup
While lead acid batteries, particularly Valve-Regulated Lead Acid (VRLA) batteries, remain the energy storage technology of choice in conventional uninterruptible power supply (UPS) systems, they have drawbacks across their battery life, backup and operating costs. Lithium-ion (Li-ion) batteries, commonly used across various applications such as telecom, automobiles and emergency systems, have come out stronger in recent years and stand poised to VRLA batteries.
Advantages of Lithium-Ion Batteries
Li-ion batteries, when used at low discharge rates, are far less sensitive to and can handle temperature fluctuations and spikes with almost no effect on battery life — a major shortcoming of lead acid batteries. Furthermore, an average Li-ion battery has an operational life of around 8 to 10 years, while lead acid batteries usually last around 4 years.
A lithium ion battery pack provides more energy per kilogram of weight than VRLA. Hence, Li-ion batteries only require about a third of the space as VRLA-based solutions while delivering the same power. In addition, due to its smaller foot-print and wide temperature range, Li-ion batteries have fewer cooling requirements, considerably reducing operating costs.
Harmful lead gases are generated during the charging process of VRLA batteries, which are then released into the atmosphere through safety valves. In comparison, Li-ion batteries have fewer such hazards. Finally, Li-ion batteries always come with sophisticated battery monitoring systems that provide a clear picture of battery runtime and health.
Pricing Supply Trends Favor Li-Ion Batteries
Li-ion battery costs have plummeted dramatically by around 80% to 85% over the last decade. They are also expected to soon break the $100/kWh barrier and might cross the $60/kWh barrier by 2030, powered by advances in technology and improved economies of scale thanks to growing demand from the electric vehicle segment and portable electronics. Only a handful of countries currently produce lithium with Australia being the world's largest source of the element, followed by Chile and China. Over two-thirds of Li-ion battery production in the world is controlled by China, who also controls most lithium processing facilities in South America.
However, the US-China trade conflict and COVID-19 pandemic exposed the Li-ion battery market's overdependence on China. As companies such as LG, Tesla, GM, Ford and Samsung foray into the Li-ion battery manufacturing sector, this should create a more diversified and stable market in the future, which will be able to meet demands from other applications as well. At the local level, supply gaps are expected as many countries have antiquated import restrictions and do not focus on battery recycling.
Shifting the Focus From Purchase Cost to Total Cost of Ownership
The most important factor to consider in the selection of Li-ion batteries is the total cost of ownership. Operating costs usually exceed the purchase price of in UPS systems. The operating cost includes the cost of power consumed in battery charging, cooling arrangements, the cost of battery replacements and maintenance. Thus, while Li-ion batteries have a higher purchase price, this is often justified by a reduction in operating costs, which reduces the total cost of ownership. Leading electrical UPS manufactures, including ABB, Schneider Electric and Eaton, have started building a portfolio with Li-ion battery packs.
Conclusion
Though the adoption of Li-ion batteries in UPS systems is still in its nascent stage, suppliers are ready to embrace this new technology and are offering Li-ion packs in their product portfolio. The cost benefits of using Li-ion surpass that of VRLA batteries, thus while lithium ion batteries might not be widespread in local markets at the moment, they will soon be the preferred choice for the power backup industry.
What's Your Plan for Procurement and Supply Chain?
As 2020 turns into the year of disruption, GEP's unparalleled software and strategy solutions — featuring end-to-end digital transformation — ensure your procurement and supply chain organization stays resilient and effective. Find out how GEP can help — talk to us today.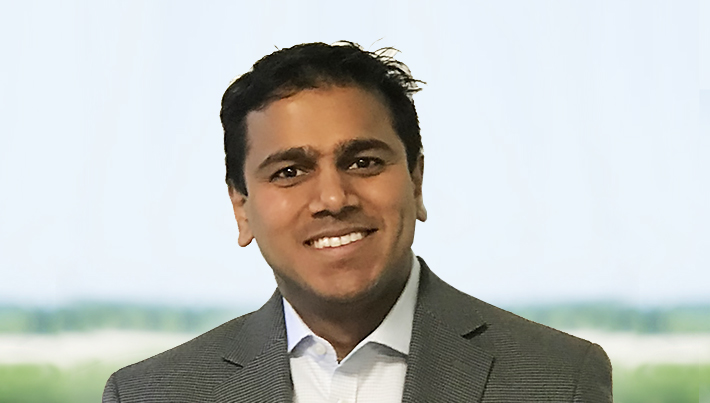 Vice President, Technology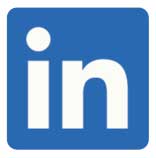 Santosh has over 12 years of experience managing large-scale procurement transformation engagements for leading Fortune 500 companies.
At GEP, he's responsible for developing new products and services by incorporating complex aspects of mobile interfaces, social media, cloud computing and big data.
LET'S TALK
References