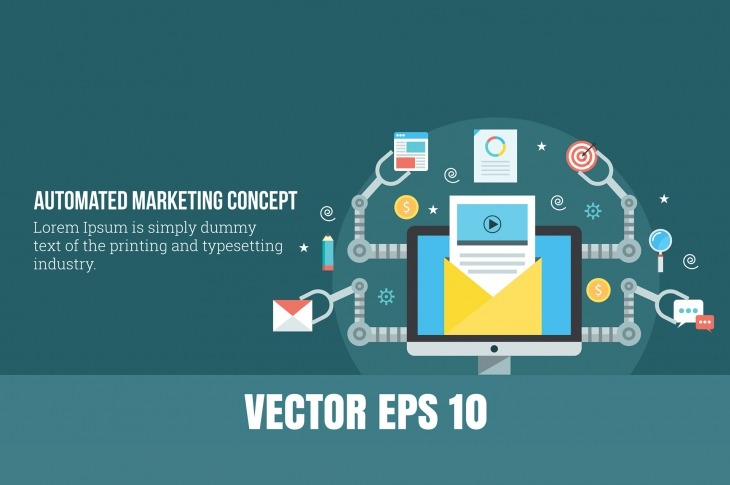 Marketing Automation in the Health Care Industry
Marketing Automation: What Does It Really Mean?
As defined by Marketing Automation Times, marketing automation is a subset of customer relationship management software that focuses on the definition, scheduling, segmentation and tracking of marketing campaigns. Marketing automation is not merely being able to send programmed emails or scheduling social media posts. Rather, it is about enabling a health care giver or pharmaceutical company to design an entire network of relationships with its customers in an automated way.
Marketing automation includes landing pages, marketing workflows, lead nurturing programs, list segmentation, lead scoring, CRM integration and social media automation. Along with Marketing Technology (Martech) tools like search engine optimization, marketing automation nudges and prompts health care professionals (HCPs) to discover relevant and potential solutions in their own time.
In brief, marketing automation will connect personal interactions (remote educational programs, sales representative details with iPads, tele-sales details, customer service calls, thought leadership, conferences), non-personal interactions (text messages, email and survey responses, mobile apps, medical apps, website visits, direct mail responses, etc.), brand affinity, social networking and search engines, thereby delivering personalized marketing content in an efficient way to health care providers, patients and other prospects.
Why Does Marketing Automation Matter to the Health Care / Pharmaceutical Industry?
Health care professionals face ever-increasing demands on their time and energy. Sales representatives, as a result, may experience a not-so-friendly (if not hostile) attitude from HCPs, making it very difficult for them to reach out. In many cases, HCPs distrust the content and communication from the pharmaceutical companies. According to a 2015 ZS Associates report, up to 53% of U.S. physicians place moderate-to-severe restrictions on the representatives that can visit them to make a sales pitch. About 68% of HCPs prefer contact through emails, while the majority request tailored mobile and digital content. The numbers have only climbed higher since then.
This sets the stage for applying marketing automation and realizing the full potential of analytics. Properly done, marketing automation can shape the prescribing patterns of physicians, health activities of patients and other behaviors in ways that influence results and revenues. Some of the prominent suppliers in this space are Eloqua, HubSpot, Marketo and Pardot, among others.
Why is Adoption of Marketing Automation Still a Challenge Within the Pharmaceutical Industry?
Curiously, pharmaceutical marketers have not been able to cash in on the full potential of marketing automation. Developing such behavior-based campaigns demands a unique strategic outlook and robust planning efforts to connect the logic of right content, customer and time.  Often, a marketer is not attuned to the customer's digital journey and dissatisfaction areas. In addition, legal and regulatory hurdles need to be overcome to customize digital marketing initiatives.
Conclusion
Soon, marketing automation will not be just another technology. Instead, it will be a way of visualizing seamless solutions for the health care industry.