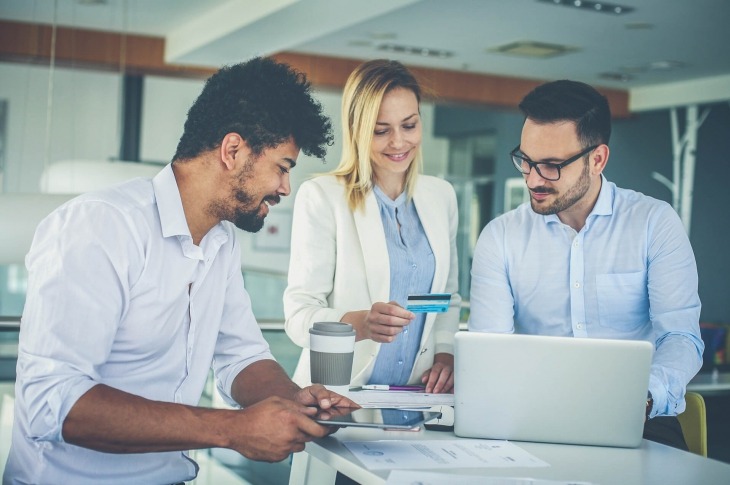 Never Leave Work Without It: Corporate Cards Are Taking Over Global Business
Since 2017, corporate cards have been growing by over 7% annually. This growth can be attributed to increasing business travel, greater volumes of B2B purchases using e-commerce platforms, security concerns among enterprises and the need to seamlessly integrate business purchases with existing expense management systems. Other important factors driving the market include advancements in electronic payment technologies and channels, increasing concerns regarding fraudulent business payments and operations, and the need for improved reporting and invoicing of payments.
The Growing Global Popularity of Corporate Cards
In regions such as Latin America, the Middle East, and Africa, commercial card programs are now considered essential tools to help growing organizations. The Asia-Pacific region is also witnessing significant growth in commercial card usage and is expected to increase its market share over the next few years.
In Europe, APAC and Latin America, corporate cards are primarily used for business services, followed by MRO, travel, office equipment and supplies, computer hardware, software, and utilities. Currently, acceptance rates for corporate cards stand at between 45% to 50% globally but is expected to cross 55% by 2021. Average monthly spending on a corporate card ranges between $2,000 to $2,500 in Europe and APAC, and between $1000 to $2,000 in Latin America. The percentage of active cards in a typical month is around 72% for Europe, 67% for Latin America and 79% for APAC.
The biggest global payment network providers, namely Visa, MasterCard, American Express, Discover, and Union Bank, are also driving the corporate card market, with market share split almost evenly across all geographies. There are multiple benefits of engaging with global payment network providers for corporate cards, as they tend to also offer additional features such as multi-currency support, travel benefits and insurance, medical assistance, and purchase protection.
Technology Is Making Corporate Cards Safer and Easier to Use
Advancements in technology are playing a key role in the growth of the corporate card market. Most corporate cards these days come with virtual card number technology and card tokenization that improve security and make the adoption of these cards smoother and more convenient.
Virtual Card Number Technology: Virtual card numbers help minimize the chances of transaction fraud as each transaction is assigned with a unique number — usually a prime number consisting of many digits — that is generated using a web-based application. Virtual cards can be used in any corporate procurement or purchasing process and is offered by almost all leading banks.
 
Card Tokenization: Card tokenization is a technology that has gained popularity in recent years among commercial cards, as it helps in storing sensitive data in the form of unique identification symbols or randomly generated values. These numbers are not permanent, the token generated is used with a specific merchant for a specific transaction. When these tokens replace the actual data, they minimize fraud and unauthorized access to the card data. Some of the players such as Visa and Amex provide payment tokenization service.
The Way of the Future
Corporate cards are an obvious choice for procurement and business transactions for leading global organizations as they ideally support growing requirements for business travels and dealings. As business and currency become more virtual, one can expect an increase in the overall market share of commercial cards. For major global firms, the partnership model of engagement tends to be effectively more beneficial as compared to the issuer model. Thus, the market outlook for the next decade indicates that corporate cards will continue to witness steady growth.