NFT Basics: What They Are, Why Marketers Should Use Them and How Procurement Can Drive Success
Non-fungible tokens (NFTs) have caught the attention of global marketers aiming to build brand awareness and craft unique consumer experiences
Marketers must use caution before making NFTs part of their marketing strategy because of the high energy demand, potential legal implications and suitability
Procurement can play a significant role in advising marketing on best-fit token creators, marketplaces and other issues
There is a sense of surrealism around this new kid on the blockchain. Investors are pouring colossal amounts of money into non-fungible tokens, or NFTs, which are assets that can't even be touched. Take, for example, the two-year-old Chinese sneaker brand RTFKT, which collaborated with the artist FEWOCiOUS to create a set of virtual sneakers that sold for a whopping $3 million.
Or consider the 10 "pieces" of crypto art that the musician Grimes auctioned on Nifty Gateway, getting $5.8 million in less than 20 minutes. Or the first tweet by Twitter co-founder Jack Dorsey ("just setting up my twttr") that sold as an NFT for $2.9 million.
What on earth are NFTs?
NFTs are unique, non-replicable, non-exchangeable crypto assets — unlike, for example, cryptocurrency such as Bitcoin and Ethereum, which may be exchanged. NFTs assure owners that their digital property is unique, its authenticity assured through blockchain.
In addition to Nifty Gateway, some of the larger NFT marketplaces that have cropped up include OpenSea.io, Rarible, Audius, Crypto.com and Foundation. Not all platforms require owner verification for NFT listings, and the process varies on those platforms that do verify, so buyers must exercise due diligence.
Why should marketers be interested in NFTs?
The NFT market has quadrupled from 2019 to 2020 and is now worth over $250 million. Global marketers are joining Grimes, FEWOCiOUS, and other artists such as Beeple and Pak, in leveraging these one-of-a-kind assets.
Marketers may gain significant benefit through a creative and well-timed launch — or auction — of their NFTs, including:
Procter & Gamble leveraged artists such as Shanee Benjamin, Donna Adi and Made by Radio to design images whose NFTs helped raise funds for charity. Consumers, especially millennials and Generation Z, appreciate and admire this kind of creativity and altruism.
⚬ Enhanced brand awareness
Pizza Hut Canada sold digital images of its pizza, "1 Byte Favourites," daily during lunchtime on Rarible, increasing the restaurant chain's brand awareness.
⚬ Unique brand experience
Nike has patented blockchain-enabled sneakers called "CryptoKicks." Whenever a consumer purchases a pair of Nike shoes, a digital representation of the shoes would be generated, too. Ownership of the digital shoes gets transferred if the actual shoes are sold.
NFT and other blockchain technologies need large amounts of energy to execute even minor transactions. This renders the technology commercially unviable until alternative sources of energy are available.
In addition, NFTs can lead to potential legal issues, such as their potential use for money laundering, questions of intellectual property and cybersecurity implications, signaling an urgent need for regulatory reforms.
NFTs may not be feasible for every brand. Brands with a high fan following — where those fans eventually become pioneers and advocates — have greater chances of success deploying NFTs to gain competitive advantages. That's why brands must be cautious about adding NFTs to their marketing strategy.
How can marketers leverage NFTs better?
Marketers would do well to look at NFTs as more than just a revenue-generating instrument. They should leverage NFTs in the long term to create a strong fan base and employ a variety of NFTs, such as authenticity certificates, rewards, loyalty memberships, badges and access rights.
Digital collectibles are having a moment, too, so savvy marketers are making sure to catch that wave. For example, NBA Top Shots offers officially licensed, digital collectibles of iconic NBA moments that fans have quickly snapped up; more playful, limited-edition goods, such as crypto meme cards, are also popular.
The role of procurement
Though these are early days, procurement may have a significant role to play as marketers invest more in NFTs. With a plethora of marketplaces to choose from and a multitude of token creators in the NFT space, procurement can be instrumental in crafting a sound category strategy, including supplier selection, contract drafting, implementation and maintenance. Procurement and legal teams may advise marketing on potential legal challenges.
Conclusion
Top marketers are already dabbling in NFTs, whose avant-garde features have galvanized artists and brands. Despite their challenges, which include the high energy demand and legal issues, NFTs can unite brands and their loyal consumers. If tapped properly, the spirit of transparency and creativity unleashed by NFTs may indeed become a force to be reckoned with.
Turn ideas into action. Talk to GEP.
GEP helps enterprise procurement and supply chain teams at hundreds of Fortune 500 and Global 2000 companies rapidly achieve more efficient, more effective operations, with greater reach, improved performance, and increased impact. To learn more about how we can help you, contact us today.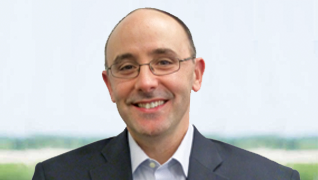 Vice President, Consulting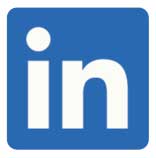 Mike is a seasoned consultant with more than 25 years of experience in procurement, supply chain consulting and technology delivery.
At GEP, Mike leads the Telecommunications, Media & Technology (TMT) industry vertical.
LET'S TALK