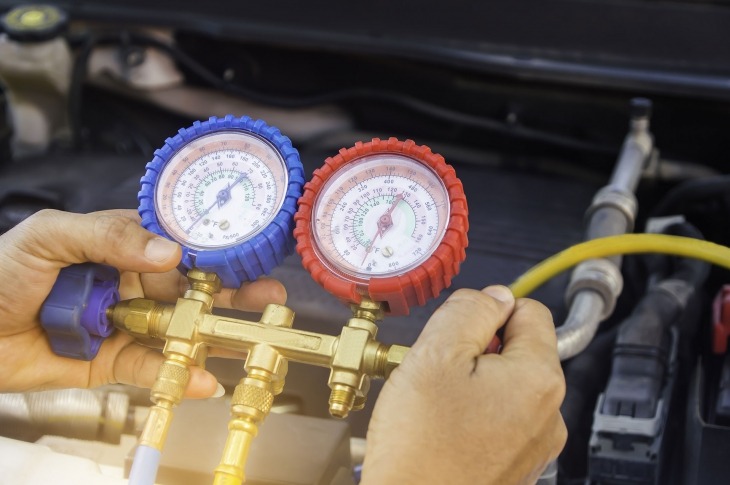 OEMs Drive the Compressor Market in the United States
The air and gas compressors market is expected to grow in coming years, driven by the revival of stalled infrastructural projects, technology innovations and the demand for eco-friendly products. To capitalize on these lucrative business opportunities, vendors are offering customized products, focusing on energy efficiency, investing in research activities and undertaking acquisitions.
Increased R&D Spend
Vendors are allocating greater portions of their revenue for R&D activities to differentiate themselves from the competition. Increased R&D helps vendors launch more reliable, productive and efficient solutions. Use of new corrosion-resistant materials in compressor manufacturing, increased focus on extending lifetime and use of ultra-high-speed electric motors are some key innovations in the market. Further, with rising focus on Total Cost of Ownership (TCO), demand for energy efficient products is gaining momentum (as energy costs accounts for ~70% of TCO). Atlas Copco recently introduced the GA VSD+ (variable speed drive) compressor, which saves energy consumption by ~50% compared to traditional fixed-speed compressors.
Growing Consolidation
The number of major compressor manufacturers has declined due to continued M&As. Some key acquisitions include Ingersoll Rand's (IR) acquisition of Cameron International Corporation's Centrifugal Compression division (2015). The acquisition helped IR expand its industrial segment product line and added 12 global locations to its geographical presence. Dresser-Rand's integration with Siemens' compressor products and services businesses is another such example. Dresser Rand's comprehensive range of high-speed rotating equipment solutions helped Siemens strengthen its footprint in the global oil and gas industry.
OEMs to Dominate Customized Solution Offerings
The supplier market is comprised of OEMs, distributors and non-OEMs (capital part manufacturers and service providers). End consumers with specific requirements and complex processes engage with the OEMs directly for their compressor needs. Buyers requiring standard compressors (with small spend on compressors) generally prefer to engage with distributors, as the benefit margins enjoyed by the distributors is passed on the end user. Typically, smaller organizations' procurement spend is tilted in favor of distributors, as they often require standardized compressors for their small scale operations. However, large organizations spend ~70% with OEMs, as they are more concerned about quality, durability, warranty and efficacy. Non-OEMS play a major role in services and critical spare parts manufacturing where the OEMs pricing is prohibitively high and might involve longer lead times.
What's There For Procurement? 
Growing consolidation makes the larger players more powerful. These players remain dominant when it comes to consolidation and innovations. The top three vendors account for ~35% of the US compressor market. Increased R&D spend helps them stay ahead of the competition. The non-OEMs are gradually trying to match the OEMs in terms of breadth of services, quality and timeline. They offer maintenance services for the OEMs' compressors, but at a 30%-40% discount to the OEMs' prices. Further, often, the non-OEMs source parts from the same assembly line that makes the OEM parts, which minimize quality issues. Buyers who have considerable spend on customized compressors should evaluate their spend on both OEM and non-OEM, and develop a set of non-OEM suppliers who can meet their custom requirements as well as provide services at a fraction of cost without compromising quality.