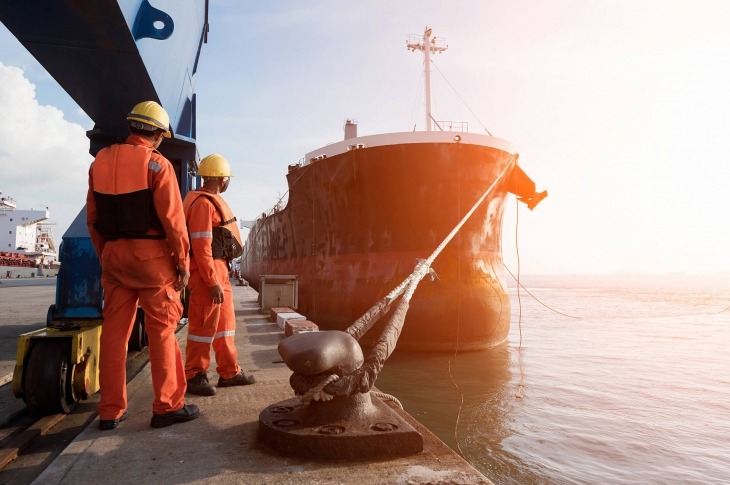 Opportunities for Cost Reduction in Deep-Water Mooring Solutions
Over the years, there has been a mounting focus on the need for cost-effective mooring solutions for floating production systems at extreme water depths. The rapid increase in offshore exploration and production activities across deep and ultradeep waters has intensified the need for minimizing procurement and installation costs in these systems without conceding the reliability, safety and performance of the mooring components.
The Need for More Moorings
As there is an increased focus toward deep-water applications, the need for cost-competitive and robust solutions to meet the demands and challenges of deep and ultra-deep moorings has amplified. A multitude of functional and external factors, including water depths, operational demands, tidal flows, local currents and wave-size, influence a mooring's design and hence impact the overall cost of the system. Moreover, their design highly depends on the extreme loads placed on them by the sea.
Typically, a mooring system comprises of an anchor system on the seabed and floating equipment on the sea surface that is connected to the vessel alongside a mechanism that connects the anchors to the floatation equipment. There are a number of ways in which a mooring can be structured and how they function with respect to the surrounding environment.  
Transitioning to Lighter and Stronger Materials
The integrated deployment of lightweight mooring lines and anchors holds significant cost-saving potential. For lightweight mooring systems in deep water, deploying high-capacity anchors in conjunction with considerably shortened synthetic mooring lines can translate to a dramatic reduction in system costs. A significant prospect for reducing the mooring system's cost is substituting and selecting appropriate materials. Mooring systems have conventionally deployed heavy metal cables, typically steel, accompanied by expensive anchors. However, transitioning to lighter mooring lines may allow for a reduction in the loads on the equipment. With operations at increasing depths, the need for stronger and more durable systems to improve mooring functions while reducing weight has stimulated interest in lightweight fiber cables, while driving significant development in associated technologies.
Synthetic ropes are considered a promising alternative material for metal cables, owing to their higher compliance than steel while enabling lower loads on the machine. Moreover, nylon has demonstrated to possess high fatigue resistance and is likely to last longer than steel while necessitating lower maintenance. Additionally, as these ropes are lighter and easier to handle during installation costs would be lower. Similarly, for anchor systems, gravity bags composed of fabric and filled with certain aggregates can effectively substitute other expensive conventional mooring systems such as gravity anchors, embedment anchors or drag anchors. Inadequately planned and applied seafloor anchoring may result in an elevating overrun of the operational budget, even at relatively moderate water depths.
Industry Initiatives
Breakthrough advances in deep-water mooring systems, led by notable industry participants, are aggressively and consistently reducing the overall cost of mooring solutions. For instance, the Norway-based Selantic AS is participating in an EU project that aims to develop optical fiber strain transducers (OFSTs) for monitoring the tensile properties of mooring rope systems. Such monitoring is aimed at simplifying and realizing the use of synthetic fibers for permanent heavy moorings in harsh and extreme environments, thereby eliminating the expense demanded by current standards.
Conclusion
Mooring systems have undergone significant evolutions and advancements to provide enhanced reliability and reduced costs over the last few years. Recognizing the incessant need for low-cost mooring systems at increasing lower water depths, several industry-led technological advancements and initiatives are underway. These technologies are paving the route to reduce the cost of these systems. Since mooring systems are dependent on a multitude of parameters such as site specifications, materials, layout amongst others, the overall cost of mooring solutions will also depend on these factors.
Links