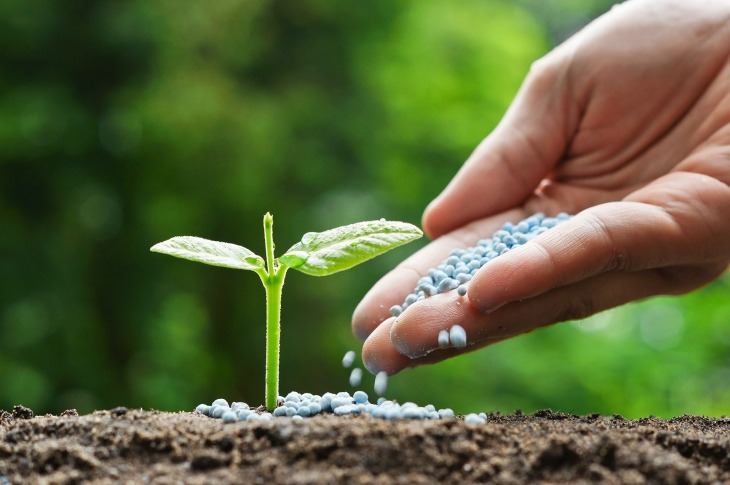 Outlook for the Global Fertilizer Market
Fertilizers, whether synthetic or natural, are applied to soils or plant tissues to promote plant growth, improve its fertility and to maximize yield. The global fertilizer market is expected to expand at a CAGR of 3-5 percent during 2018-2024 due to increasing crop production caused by the growing demand for food. North America is the dominant market with a revenue share of 50-55 percent, followed by Asia-Pacific with a share of 20-25 percent in the global chemical fertilizer market. Moreover, government and private organizations in emerging economies such as LATAM, Africa and Asia-Pacific are creating awareness programs and encouraging farmers to utilize more fertilizers to improve the yield. Fertilizers typically comprise three major water-soluble macronutrients such as phosphate, potash and nitrogen. Of the three, nitrogen forms the majority share of 55-60 percent, followed by phosphate and potash with shares of 18-20 percent and 12-15 percent respectively.
The global supply of ammonia, phosphoric acid and potash is estimated at about 270 million tons from the total capacity of about 310 to 315 million tons. Of all the regions, the demand for nitrogen fertilizers was the highest in the Americas, South Asia and Western European markets. However, the limited supply outweighed demand in these markets. From a safety standpoint, chemical fertilizers pose some risks. Although it aids in plant growth and improves the yield, it shakes the soil pH on the back of long-term use; repeated applications tend to result in a buildup of toxic chemicals such as arsenic, cadmium and uranium in the soil; and the danger of over-utilization of fertilizers can upset the entire microbial ecosystem, resulting in the rise of pests, contributing to greenhouse gases.
Growing Uptake of Organic Fertilizers
The agriculture industry is restricting the usage of chemical fertilizers and is increasingly adopting organic and biofertilizers globally to promote not only plant growth but also soil health. They are often referred to as "soil conditioners" derived from plant or animal waste due to their ability to hold both water and nutrients for a long time. Moreover, organic fertilizers are less toxic, easily decomposed, renewable, sustainable, environment-friendly and can be stored for a longer duration due to their ability to tolerate temperatures of up to 45 degrees Celsius or more. As they also aid in high crop production (much like chemical fertilizers), and pose lower risks (unlike chemical fertilizers), they are currently considered to be the best alternative globally. The global biofertilizer market was estimated to be in the range of $1.2-1.5 billion in 2017 and is anticipated to expand at a CAGR of 13-15 percent over the next five-year period. In terms of volume, it is expected to exceed 1,200-1,400 kilotons (KT) by 2023-2024. Although companies are gradually adopting biofertilizers, the adoption of biofertilizers will still be slow and gradual, which is not expected to completely replace the chemical fertilizers immediately in the near term.
Major fertilizer suppliers such as Nutrien, Yara, K+S, Bunge, Israel Chemicals, etc. are increasing their R&D spending due to stringent regulations and product complexities since sales of fertilizer products vary depending on the climatic conditions and crop variance. Moreover, leading suppliers are introducing newer technologies at their production plants to increase the capacity and reduce production costs. Gradual implementation of digital techniques — such as an analytical tool — is expected to keep them informed about the weather, soil, field characteristics, etc. to achieve optimal yields, improve sales and operational efficiency across the supply chain. Other innovative technologies in application fields including surveillance systems (Honeycomb, PrecisionHawk, etc.), satellite imaging (Google, etc.) and robotics are anticipated to emerge in the future.
Current Pricing Situation and Outlook
The fertilizer prices of all three — ammonia, DAP and potash — increased on the back of tight supply and strong demand in 2018 across different periods. Ammonia prices increased in the third quarter of 2018 on the back of several plant turnarounds, causing tight supply. However, the prices are anticipated to stabilize in the fourth quarter of 2018 due to an improvement in the supply situation. Similarly, DAP (diammonium phosphate) prices are anticipated to correct themselves by the end of the fourth quarter of 2018 due to weak demand caused by seasonal slowdown and high inventory levels.
An increase might be on the cards in the first quarter of 2019, when the demand picks up. Russian major Uralkali reported a 1 million ton deficit of potash; however, it ensured supply in the first quarter of 2019, albeit at lower volumes, to cater to the supply needs in domestic markets. Similarly, rival Belarus Potash (BPC) is expected to reduce supply volumes in the global markets to serve it in domestic markets. Hence, potash prices are anticipated to remain firm until the second quarter of 2019 on the back of an overall supply tightness. The current situation of fertilizers indicates higher costs for 2019 as the production prices of ammonia, DAP and potash are forecast to increase in 2019.