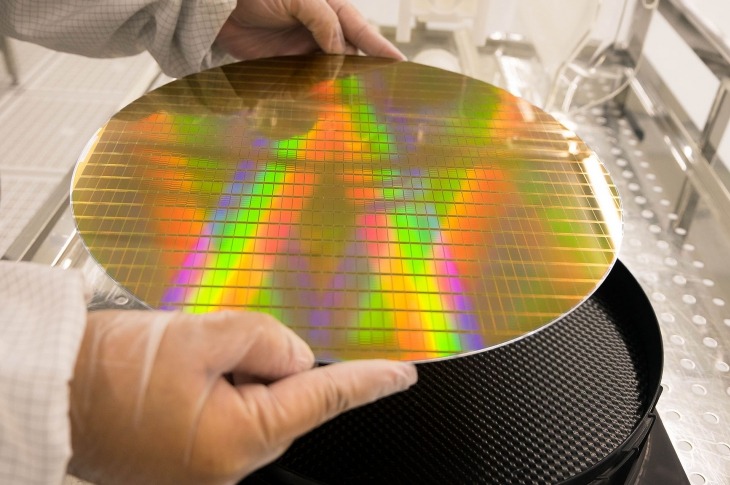 Outlook for the Global Semiconductor Silicon Wafer Industry
The global semiconductor silicon wafer industry is quite stable and highly concentrated. The top five vendors — Shin-Etsu, SUMCO, GlobalWafers, Siltronic, SK Siltron — account for more than 90 percent of the global market share of semiconductor silicon wafers. The top two are Japanese companies that have accounted for more than 50 percent of the global market share for over 15 years now.
Unlike the other top four players, SK Siltron only serves Korean customers. Although silicon wafers are highly homogenized and typically account for less than 10 percent of the total wafer foundry costs, new players need to have long-time proven records from customers for further business growth, as foundries are conservative in switching to suppliers that are not yet time-tested, if the cost advantage is not so significant. Overall, there was no significant regional shift in the silicon wafer production capacity during the past few years.
Tight Supply and Solid Demand Set to Continue
Leading manufacturers such as SUMCO carried out large-scale capacity expansions in 2007 and 2008 before the financial crisis. This laid the foundation for the successive eight-year slack cycle of the industry.
After a period of moderate business recovery during 2009-2011 — as triggered by the popularity of smartphones — the industry faced a downturn that lasted until mid-2016. Since then, manufacturers' capacity utilization rates continued to increase and reached almost full in mid-2017. Currently, the market for semiconductor silicon wafers remains strong for all diameters. Major drivers of 300 mm wafer demand include data centers, high-end logic devices and contact image sensors (CIS), where demand continued to exceed supply. The demand for small-diameter wafers of 200 mm or less was driven by automotive, industrial and IoT applications, resulting in an ongoing tight-supply situation for these wafers as well.
The market for semiconductor silicon wafers is expected to see continued solid demand for both 300 mm and 200 mm (or less) wafers over the coming quarters. For 300 mm — although some part of the demand segment was hit due to the drop in shipments of global electronic device sales, as well as the collapse of cryptocurrency markets — the overall demand scenario looks solid. For 200 mm (or less), stable demand growth should continue mainly from automotive applications.
Studies on the expansion plans of manufacturers indicate that new capacities, at least large-scale, would enter the market no earlier than 2020. As from industry experience, typical expansions of brownfield and greenfield capacities would take about 18 months and 24 months respectively to accomplish. Therefore, given the stable demand growth and limited available capacities, prices of semiconductor silicon wafers are expected to remain firm in the next few quarters.
Government Intervention Key to Success
The development of the global semiconductor silicon wafer industry (as well as the entire semiconductor sector) clearly indicates the importance of a strong government push, which is usually regarded as a featured strength of East Asian countries due to cultural origins.
Even the U.S. government — despite being a propagandist of "market economy" and "free development" — has conducted many direct and indirect key policy interventions. Direct interventions include government purchasing, government funding support, related regulatory policies, diplomatic transactions, etc. Indirect interventions are used to influence the direction of technology development, market demand, market competition, etc. 
The rationale lies in that being a cyclical business, the silicon wafer industry requires heavy and constant capital investments, while no observable price alliance exists between major players. Therefore, manufacturers that lack the government support of counter-cyclical interventions are vulnerable to market competitions during periods of downturns. On the other hand, with strong government support, manufacturers could even achieve business expansion during downturns, the most successful case being the Korean players.
When Will China Join the Game?
China (mainland) has become the new destination for regional capacity transfers of the silicon wafer industry. According to incomplete statistics, about 30 fabrication plants will be launched in China by 2022.
However, Chinese silicon wafer manufacturers will still have to withstand the test of time. Perhaps, a reasonable estimation is that China may become a large force in the semiconductor silicon wafer market by around 2025, in accordance with its "Made in China 2025 Plan."
Earlier this year, the domestic telecom giant ZTE was paralyzed by the ban on the import of U.S. technologies necessary for its production. This tragedy clearly reveals that China is disciplined by others in core technologies, which, in turn, draws the attention of the whole country on how to reinforce such weakness as it is important for both economic growth and national security. This also applies to silicon wafers, a high-tech, key material in the semiconductor industry.