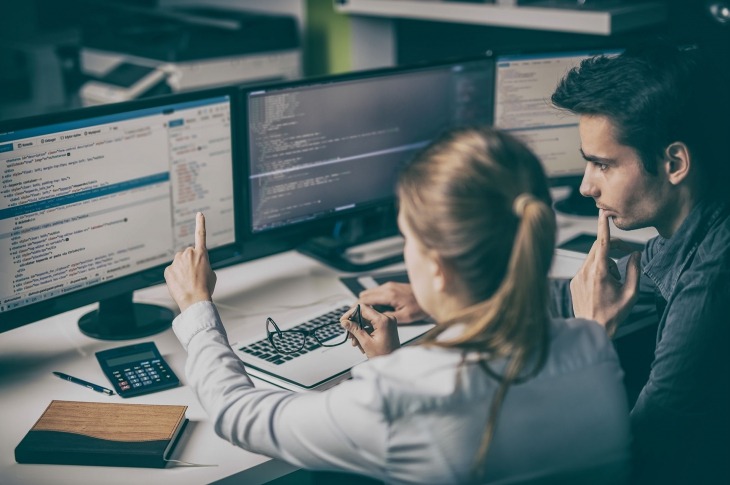 Outsourcing of Network Services
Today, many organizations are investing a large chunk of money in managing their network services. The need to manage, enhance, maintain and support premise/core network infrastructure and enterprise telecom assets has driven up the demand for network outsourcing. Efficient planning of outsourcing network services holds many potential benefits — we believe network outsourcing allows organizations to save approximately 20%-30% on operating costs, while at the same time increasing employee productivity.
The term "network outsourcing" is not new to most sourcing managers. In fact, the market is mature and there's a lot of traction developing across a number of industry verticals, as well as companies of all sizes. The competitive nature of the industry has led organizations to rethink the role of network outsourcing. For some organizations, network outsourcing provides a managed and integrated network approach for those that don't want to own or run their network or network-related resources. The need to control expenses and keep pace with rapid technological changes has forced organizations to see outsourcing as a way to transform their network.
Transformation of the enterprise network environment into a converged voice, video and data network platform requires a strategic outsourcing partner. With an outsourcing partner on board, organizations can use skilled networking professionals to make use of emerging network technologies and transfer their technology risk, while focusing on their core business. Most CSPs have realized the benefits of offering IT services, and are now offering IT services in integration with connectivity services or as a separate entity. Organizations looking to source outsourcing services can evaluate suppliers from three different segments (depending on their past contracts and supplier relationships):
CSPs (e.g. AT&T, BTGS, Orange Business Services, Telefonica, Verizon and Vodafone)
SIs (e.g. Accenture, CSC, Dimension Data, HCL Technologies, HP, IBM and Wipro)
OEMs (e.g. Avaya and Cisco)
For telecom services, single-sourcing is mostly the norm, with contract durations of 3 to 5 years. Unlike other sub-categories, the emergence of outcome-based pricing models is yet to be seen in network and telecommunication deals. Fixed pricing remains the dominant pricing mechanism for network and telecommunication outsourcing market. With outsourcing, nothing comes easy. There are some enterprise telecom sourcing challenges, including lack of flexibility in pricing and scoping and inconsistent service quality across regions and unrealized cost savings. However, an organization following the leading practices in outsourcing of network and telecom services could bring in potential cost savings of 30% in their supplier spend.
Outsourcing end-to-end network functionalities without addressing the challenges related to service delivery models exposes the organization to significant financial and operational risks. To eliminate risks and achieve maximum benefits, organizations must consider following best practices:
Simplify the process by mentioning specific termination processes during contract negotiations. Include points related to termination-related charges and obligations related to transfer of assets.
Create SLAs with pre-defined measures to address defaults, service issue declaration and performance improvement plans.
Evaluate and document key performance indicators necessary to monitor supplier performance. Include measures to each aspect regarding escalations, cancelations, non-acceptance and poor performance.
Comprehensively plan before outsourcing network services to a supplier. Conduct discussions with IT teams and related stakeholders to understand the business requirement and future plans.
Evaluate potential cost benefits, complexity and risk factors in migrating IT network infrastructure and services to a fully outsourced environment.