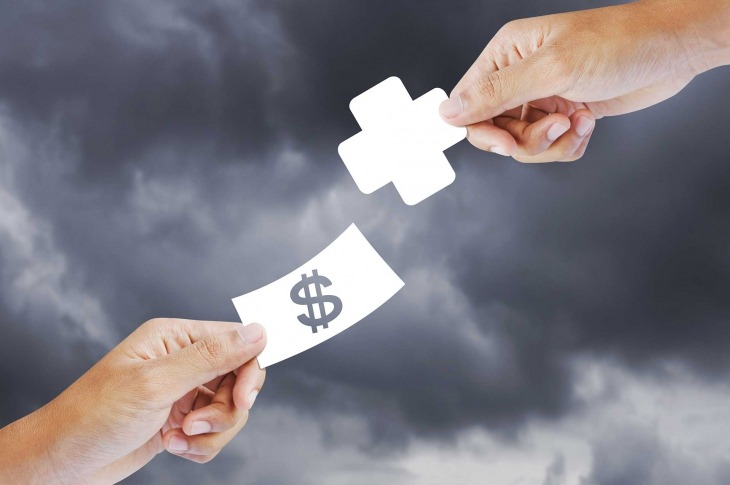 PBM Industry Witnessing Rapid Consolidation
The pharmacy benefit management (PBM) industry is going through rapid consolidation on account of recent M&A activities. PBM providers act as third-party mediators of prescription drugs between pharma and insurance companies. The PBM market is approximately worth $300 billion and is growing at a CAGR of about 6 percent. Major players in this industry, who account for more than 65 percent of the market, are CVS Health, OptumRx, Express Scripts and Prime Therapeutics. There have been several multibillion-dollar acquisitions in 2017, as an attempt by the top players to consolidate their position in the market. Market share for top players in this industry is expected to increase even further to about 75-80 percent following market consolidation.
CVS Health has acquired Aetna, a major insurance company, in a $69 billion-worth deal to increase its foothold in the market and further consolidate the industry. This is the biggest acquisition deal in the PBM market up until now. This acquisition allows CVS Health to act as a one-stop shop for insurance and pharmacy services to the consumers. Another PBM, Express Scripts is also looking to consolidate its position in the industry by acquiring eviCore healthcare for $3.6 billion.
Effect of Consolidation on the Pharmaceutical Market
Consolidation of the industry results in PBM providers catering to a greater number of people under their umbrella for pharmaceutical prescriptions. This increases the leverage which PBM providers hold over pharma companies, thereby automatically helping PBM providers negotiate better on drug prices. Drug manufacturers will see their negotiation power reduced as there are now a limited number of distribution companies in the market. Pricing pressure will increase, especially for brand name pharmaceutical drugs and their manufacturers.
Higher price discounts obtained from drug manufacturers will ultimately add to profits of the PBMs along with better pricing benefits to the end consumer. Consumer prices for prescription drugs are forecast to reduce over the next few years due to increasing PBM power (owing to rapid consolidation in the industry). This can result in consumers having less options for their prescription drugs.
CVS Health and Aetna: Significance of the Merger
The vertical merger allows CVS Health to now negotiate better with pharma companies thereby reducing the cost of drugs. This enables them to establish a vertical alignment of their business between the drug manufacturers and the consumers. It also helps CVS Health to better control prices of the pharmaceutical drugs. This vertical integration is a result of the need for sustainable pricing on prescription drugs.
Insurance companies have started forming their own PBMs that enable them to better integrate their medical and pharmacy services in the market. Anthem, a leading insurance company, will establish their own PBM named IngenioRX in 2020 after their contract expires with Express Scripts.
Summary
Consolidation in the PBM market ensures greater leverage and negotiating power in the hands of major PBM players. This is expected to benefit consumers for the next few years, where they will be able to avail higher pricing discounts for prescription drugs. Vertical integration of insurers and PBMs will allow them to dictate prices on the prescription drugs in the long-term future. Widespread consolidation within the PBM industry can be attributed to the potential threat that the entry of Amazon poses. In response to this threat, PBM providers are looking to establish their position in the market by forming key alliances.
Sources: