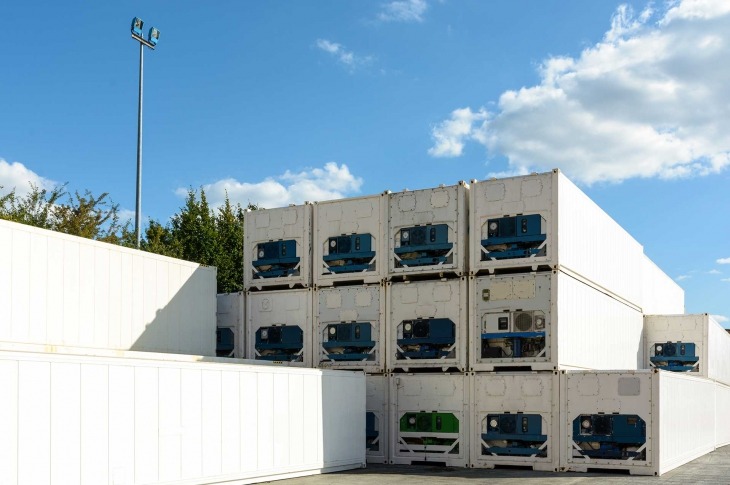 A Perspective on Refrigerated Container Trade Growth
Container liners are going through a rate crisis due to oversupply and low demand growth. Nevertheless, volumes of refrigerated container volumes have continued to grow. Over the past few years, the global fleet of specialized reefer ships has decreased and is not expected to increase in the near future. At the same time, capacity of reefer container slots in the global container industry has been increasing at a rate of 7% and was estimated at 2.6 million reefer slots in 2015.
What does the future look like?
To give a perspective of the market as a whole, the worldwide trade of perishables is expected to grow at a CAGR of about 2% during 2015-2019, while growth of perishable cargo volume at sea is expected to be higher at around 3.5%. With the tonnage of conventional reefer ships on a downward trend, additional capacity is an opportunity for liners.
Currently, the share of refrigerated containers moving perishable cargo by ocean is estimated at 75% while specialized reefer ships carry about 25%. In 2019, the share is expected to reach 83%, and subsequently result in increased demand for refrigerated containers and reefer slot capacity in ships.
What is driving the demand for reefer cargo?
There are a number of key causes that are driving demand for reefer cargo and refrigerated containers.  Among them are that the global population is growing, along with an increasing percentage of middle class that is affecting lifestyle and food consumption habits.  Also supply chains are becoming faster, there is increased production and growth of organized retail in developing countries.
Latin America and the APAC regions will be the largest origin points for refrigerated containers and contribute 60% of global volume, whereas APAC is expected to be the largest destination, receiving 40% of global volumes. Major liners have invested in reefer containers and increased reefer capacity. Increasing competition should be expected from major liners for the reefer container market, especially in reefer technology.
In line with the global drop in freight rates for containers, reefer movements are also expected to drop by 8% across various trade routes. Reefer freight rates are faring better than those for dry container movements which have had much sharper drops. We can expect reefer rates to strengthen much sooner than the dry container segment, with clients focusing on reliability and transit time rather than price.
Enterprises need proactive management of distribution channels, such as reefer cargo and refrigerated containers, to overcome fluctuating fuel and other costs. To learn how GEP can help optimize the cost of distribution channels, contact us today.