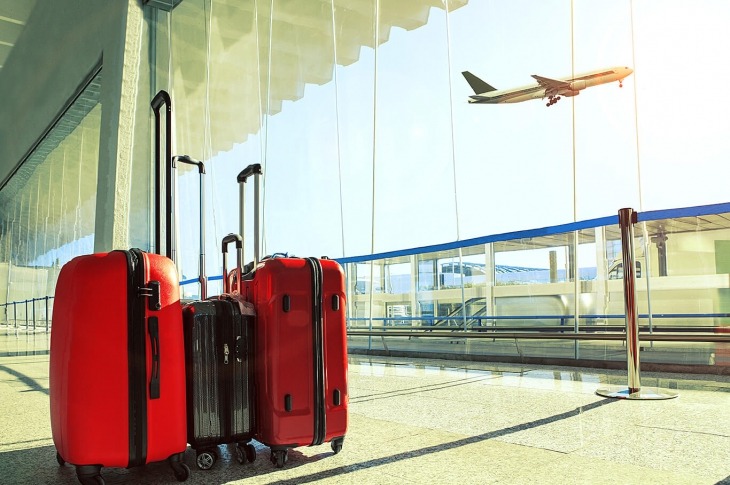 Pilot Shortage & The Risk It Poses to Business Travel
Air travel demand is expected to grow at a healthy rate of four percent over the next two decades, reaching an overall travel volume of 7.2 billion passengers per year. Subsiding oil prices and a high volume of travel from Asia Pacific is expected to drive this rise in travel volume. Traffic between emerging markets is projected to grow at over six percent, compared to mature markets in the West, which are tipped to grow five percent or below. Airbus and Boeing has projected fleet requirements of over 30,000 new aircrafts by 2035 in response to the positive outlook.
Although commercial airlines have benefited from rising demand and low or stable oil prices (which accounts for close to 40% of overall cost), a shortage of pilots is an issue. Pilot shortage has now become a critical pain point in the aviation sector, with demand for pilots expected to grow by over 50% over the next two decades – with Asia Pacific accounting for a major chunk of this demand (40-45%), followed by North America (17%), Europe (17%) and the Middle East (11%).
The reason behind the pilot shortage
Pilot shortage has cropped up due to participants in the aviation industry failing to understand the projected growth trajectory and complementing demand levels. The supply side has taken a hit mainly due to aging pilots (estimated pilot retirements will be around 9000−10,000 during 2017−2021 in the US alone), insufficient training capacity for current and future pilot requirements, and the high cost of training, making this a less lucrative career option for millennials. Training capacity is considered a major bottleneck in the industry, as most regions are expected to face training capacity shortfalls in coming years. Additionally, a rise in terror attacks and accidents is pushing governments to focus more on safety measures. Recently in North America, the government increased minimum cockpit experience from 250 to 1500 hours for first officer, which will eventually surge staffing requirements from five percent (as previously estimated) to eight percent, furthering the gap.
What are the key implications on airlines?
Changing the regulatory landscape, which is likely to become more stringent to safeguard travelers from risks, coupled with a shortfall in training capacity, is expected to affect overall staffing costs, which accounts for 10−15% of overall airline costs. Although no price hike citing pilot shortage has happened as of this writing, airlines are continuously offering lucrative salary packages with a 20–50% hike coupled with a bonus to retain talent and poach employees from competitors to prepare for a future pipeline. This sudden spike in pay is putting a burden on regional airlines, as their offers are not as significant compared to major airlines, resulting in bankruptcy or cancellation of flights on certain routes.  
Last year, Republic Airline, which flies small regional jets for major airline operators (such as Delta, United and American) filed for bankruptcy due to a legal tussle with Delta for not operating flights according to contract. The company saw a fall of five percent in the number of flying hours from Q1 to Q3 as they were unable to hold pilots, despite offering a 100% pay raise in per hour pay and lucrative signing bonuses, which led to grounding of aircrafts. Recently, Horizon Air, a subsidiary of Alaska Airlines, canceled six percent of scheduled flights for August 2017 as they were unable to hold on to or attract pilots despite offering a 200% hike on overtime pay, along with a bonus of up to $20,000 to new hire pilots.
How is it going to impact end users in the corporate world?
Recent examples ꟷ ranging from grounding of aircrafts to local players filing for bankruptcy ꟷ indicate the risk of unplanned flight cancellations, which can have severe repercussions on employee travel plans. Additionally, trimming down routes for small- or medium-size airports limits seats available to passengers, triggering a potential hike in prices. Travel sourcing managers are advised to discuss this issue with their Travel Management Companies (TMCs) to ensure their travel program is not impacted by the unavailability of seats or surge pricing in specific routes.
The supply landscape, which includes aircraft manufacturers, airlines and training schools, are continuously pursuing capacity enhancement with self or partnership models to meet future demand. ATR (Franco-Italian aircraft manufacturer) implemented a training center in Miami, Florida to meet the pilot shortage triggered by rising demand from Latin America. Additionally, Airbus and Singapore Airlines launched a training center in Singapore with a capacity for 10,000 trainees annually. Ongoing initiatives from airlines and aircraft manufacturers, along with support from the government, is key to ride this wave and ensure air travel industry is not crippled due to skill shortage.