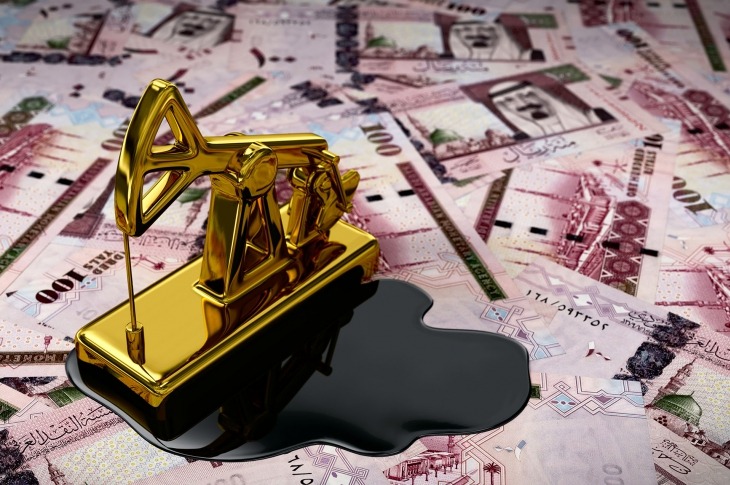 Plastic Bans and Drone Attacks: How Volatility in Crude Oil Is Impacting the Global Plastic Industry
Major Asian petrochemical manufacturers are under immense pressure as geopolitical turmoil in the Middle East is severely affecting the supply of crude oil. Countries such as China and India import a considerable amount of crude oil from Saudi Arabia and will have to look to their stockpiles to cope with this pressure. The attacks on Saudi Aramco's oil processing facilities at Abqaiq and Khurais on Sep 14, 2019 resulted in an immediate price spike of between 10% to 12%1. The plastic industry will also feel the ripple effect in the last quarter of 2019; however, it is the medium-term impact rather than the short-term that would worry most industry participants.
In light of an impending economic slowdown and a global slump in demand for oil from the transportation sector — a result of falling global vehicle production and a shift in consumer preference towards electric and hybrid vehicles — plastics were viewed by oil companies as a resilient source of demand where they could diversify investments and footprints. However, crude oil price volatility coupled with plastic bans across the globe have already impacted the plastic manufacturing industry and the situation has only been worsened by the attacks on Saudi Aramco. With uncertainties looming large over the next two quarters, specifically in Asian markets, the plastics industry faces an uncertain future.
Unstable Crude Oil Prices
Increases in pipeline takeaway capacity in combination with weakening oil demand continue to ensure the volatility of the price of crude oil. Rising supply from the U.S. to an already oversupplied global market is anticipated to add pressure on downstream sectors, such as petrochemical and plastics. Saudi Arabia is also expected to expand its shale oil supply over the next two years to tighten its grip on the global market.
However, polymer prices are not solely determined by the price of crude. A large section of the overall quantity is derived through natural gas in the Middle East. Plastic prices are also driven by the demand and supply scenarios of end-use industries such as automotive, construction and packaging. These industries tend to soak up and even out the various pressures that plastic manufacturers are put through by the general volatility of crude prices.
Drone Attacks on Saudi Aramco
There was a sharp and immediate surge in prices in the immediate wake of the drone attacks on Saudi Aramco's facilities. Brent initially posted a 20% increase on Sep 16, 20192, but the increase was eventually pulled back to 10% to 12% as numerous nations ensured emergency supplies over the next two days. However, plastic prices rose quickly as an immediate aftereffect of the increase in crude oil prices.
The immediate impact of the drone attacks is more visible in the Asian market due to their dependency on Saudi Arabia for crude oil imports. In addition, countries like India and China have weaker strategic supplies in comparison to European countries. The petrochemical market in Europe has remained calm and is slated to remain the same over the coming quarter. There has been no impact on benzene, propylene, ethylene, MEG, PE and PP markets in Europe, with buyers waiting to gauge the actual effect of the attacks.
Plastic Bans in Europe and Asia
Plastics are an essential part of the basic framework of sectors such as packaging, transportation, consumer goods, construction and electronics. However, governments and regulatory bodies have taken several initiatives to reduce plastic use and the waste that comes along with it. The European Union aims to phase out products such as plastic-based cutlery, straws, balloons, flags and cigarette butts by 2021 — to reduce the amount of plastic that ends up in landfills and in the oceans.
Similarly, Asian giants such as China and India have also prohibited the production and import of Single-Use Plastic (SUP) products, to prevent environmental pollution and improve the quality of life of their citizens. These moves have raised uncertainty and concerns amongst major oil companies, regarding the effects of such a stringent regulatory environment on the overall demand-supply and pricing scenario of the plastic industry.
Conclusion
The fluctuation price of crude oil in the Middle East will impact the plastics industry with burgeoning raw material prices, for example resin prices are expected to escalate in the Q4 2019 due to increase in oil prices. While the crude oil industry will recuperate from the short-term supply disruption, the geopolitical issues that caused the disruption are slated to add a premium to the price of crude, which will inevitably influence the plastics industry as well. Saudi Arabia itself accounts for a considerable share in global resin production, with resins such as polyethylene and polypropylene. Plastic manufacturers in the U.S. will benefit from the situation as buyers in Asia might look the U.S. as a stable source for imports. Crude supply is expected to return to normal by the end of 2019, which will lead to stable prices in early 2020. Although prices are expected to stabilize before the start of 2020, prolonged disruption may lead to continued higher resin prices. Although this effect is slated to be a short-term one and will ultimately not impact the $120 trillion oil industry in the long-term. Factors such as plastic recycling, waste reduction, and a shifting trend towards alternative sources along with raw material pricing will collectively contribute to the development of global plastics industry.