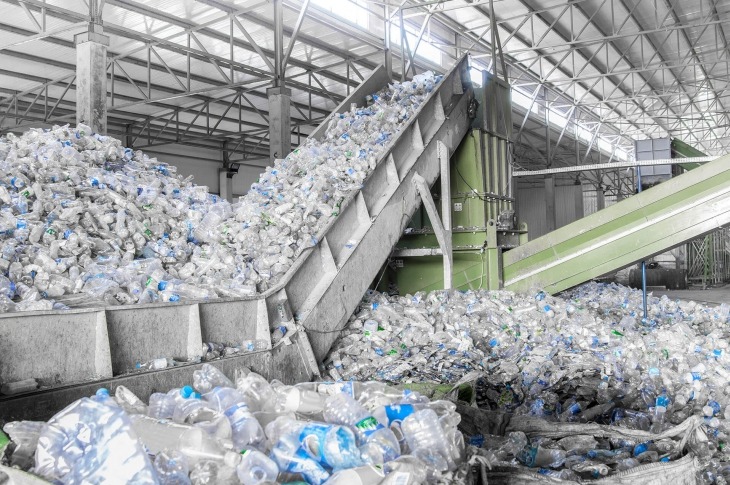 Plastics Recycling — Will Companies Achieve a Sustainable Circular Economy?
Plastic consumption has grown at a tremendous pace over the past two decades as it is used in the manufacture of several products with a wide range of applications. The demand for plastics originates from several industries including construction, food & beverage, and pharmaceutical, among others. Plastics are inexpensive, lightweight and highly durable. However, the mounting environmental challenge is the increasing plastic waste that pollutes and clogs water bodies due to its non-degradable nature. In the U.S., about 28-30 million tons of plastic waste was generated, of which 13 million tons was in the form of plastic packaging and containers, while the rest 17 million tons comprised plastic products.
Recycling — a sustainable method — is gaining prominence among industries for plastic waste disposal. Plastics recycling is used to reprocess the scrap or waste material into a variety of useful plastic products such as lightweight and safety components in cars, mobile phones, furniture items, medical devices, etc. The global plastic recycling market is set to expand at a compound annual growth rate of 5-6 percent during the 2018-2023 period due to increasing awareness on carbon footprint, landfills and the circular economy. The use of recycled plastics in various downstream segments such as plastic bottles and bin liners is anticipated to drive the plastic recycling market. Europe is the biggest plastic recycling market due to stringent government regulations enforcing customers to use recycled plastic packaging products such as recycled bottles, etc. Asia-Pacific is anticipated to become the second largest recycling market, while China (with its ban on plastic waste import) will start recycling more internally.
Price — A Key Factor for Low Adoption of Recycled Plastics
Global plastic production grew significantly from 322 million tons in 2015 to 335 million tons in 2016. However, only about 8-9 percent of this is recycled; 12-13 percent is incinerated while the remaining 79 percent goes to landfills. Very few companies actually source recycled material to make new plastic products. The higher cost is one of the major reasons for a lower rate of plastic recycling.
Recycled plastic is highly priced as such manufacturers take significant efforts to collect and sort the plastic, and require considerable time to process the plastics (as each plastic polymer type has different properties, melts at different temperatures and is incompatible with each other). The highly recyclable products are polyethylene terephthalate (PET) and high-density polyethylene (HDPE) bottles due to continuous improvements in processing technologies that reduce operational costs. On the other hand, recycling of polyvinyl chloride (PVC) bottles and other materials is limited due to a high chlorine content in raw PVC, which is about 50 percent of the polymer's weight. The added harmful additives to the raw polymer are required to achieve the material quality, resulting in separation from other plastics. Therefore, it requires a longer processing time before mechanical recycling. Moreover, the lower quality of recycled plastics is also a concern due to contamination from sorting facilities. 
Prices of raw materials are one of the major demand drivers for recyclables in procurement decisions. Petroleum is used predominantly in virgin plastic production. When crude oil prices are low, buyers tend to procure virgin plastic over recycled ones considering the business profitability. Similarly, when energy or raw material prices are high, the buyer's attention switches to secondary materials (recycled plastic) to avail the lower cost benefits. In 2015, lower oil prices affected the demand for recycled plastic over virgin plastic. This resulted in a 60 percent drop in prices of recycled plastic. Moreover, the virgin plastics industry absorbs 6 percent of the global oil consumption.
Current Scenario in the Recycling Market
China is the dominant plastic recycling market as Chinese manufacturers imported about 7.3 million metric tons of plastics waste, valued at $3.7 billion, from developed countries such as the U.S., Europe and Japan in 2016. However, China announced a ban on imports of several plastic materials such as PET, PE, PVC, PS and other materials effective from January 2018. The Chinese ban on recycled materials will improve the domestic recycling rates which are currently low.   
To create a balanced plastics recycling market, governments need to attract investments in recycling plants, incentivize quality plastics and reward those that achieve sustainability targets. On similar lines, the government of France has announced a program to provide a 10 percent discount on recycled plastic packaged products over products made from virgin plastics. The government also is looking to raise landfill taxes while reducing the tax on recycling operations in addition to beginning a plastic bottle deposit program. Similarly, countries such as Ireland are formulating plans to increase plastic recycling products by about 80 percent in 2030 to meet the EU targets. Recently, PepsiCo partnered with a U.S. plastic firm to introduce product packaging manufactured from 100 percent recycled plastic by 2020. Volvo is looking to utilize recycled plastic in its cars by 2025.