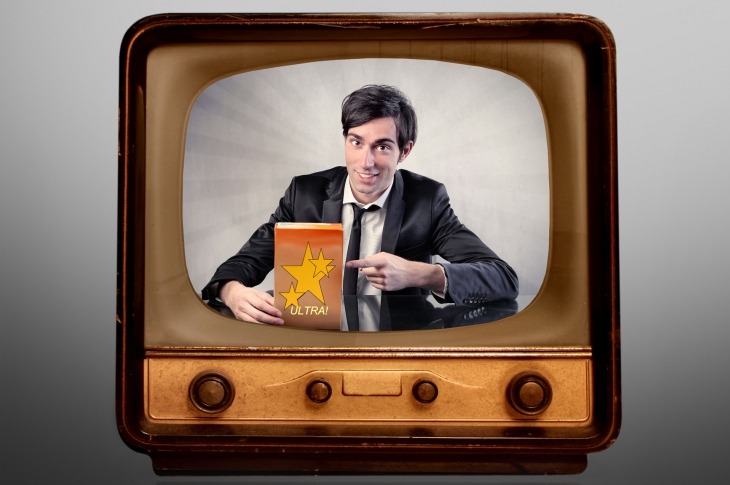 Project OAR Helps TV Advertisers Navigate Difficult Waters
Television has been an important media channel for advertisers and has ruled over the media landscape for decades. Today, though, every dollar spent on an advertisement is tracked. The one-way approach of traditional advertising faces limitations when it comes to tracking conversion rates — particularly when compared to digital advertising — leading advertisers to further reduce their TV spend. In addition, audience selectivity is a major concern in traditional TV advertising, which creates a roadblock for advertisers looking to provide personalized attention to consumers.
A potential disruptor in the traditional television advertising market is the introduction of Addressable Advertising. The basic idea is that the TV set, using Automatic Content Recognition technology, will capture the watermark in the broadcast signal and play an ad that is targeted to that specific household. In other words, different ads will be viewed in different households while watching the same TV channel. This new ad-management innovation aims to bridge the gap between content creators and TV devices.
Project OAR Sets Sail
North America's top technology and media companies have formed a consortium to establish technical standards in addressable advertising. Project OAR, which stands for Open Addressable Ready, aims to define standards for programmers and platforms to deliver advertisements in linear and on-demand formats on smart TVs. Members of this consortium include Disney, AT&T, Comcast, Discovery Inc., AMC Networks, Vizio, Inscape, CBS and Hearst Television. Project OAR is scheduled to launch in the first half of 2020. The most important objective of Project OAR is to enhance the advertising experience for TV viewers. Project OAR will be significant because it has already managed to get a fairly large number of major networks on board, along with two of the largest TV advertising companies — Comcast's subsidiary, FreeWheel and AT&T's Xandr.
Meanwhile, Inscape will be responsible for developing the technology, while taking inputs from the other companies. Once the standard is developed, it will be deployed on Vizio's range of connected TVs. However, the aim of the protocol is not just confined to Vizio, but rather will be open and designed to enable any internet-connected TV manufacturer and connected-device company to leverage it. Jodie McAfee, senior vice-president at Inscape, said, "The standard will define the baseline for ad delivery, impression verification and privacy compliance." Thus, this platform will be valuable for marketers across different sectors and bring solutions in addressability standards to Smart TVs in addition to the ones currently available in MVPDs (Multichannel Video Programming Distributor).
An agency advisory committee has also been formed for Project OAR that includes Omnicom, IPG, Publicis Media, Dentsu Aegis Network, Havas, GroupM and Horizon Media.  The committee will rectify various issues such as measurement, cross-network targeting, inventory management and privacy.
The Impact on Procurement
Project OAR allows ad-inventory owners to monetize every TV impression by splitting the audience according to their interests, characteristics and addressable insertion. The more ad-inventory the owners buy in through OAR, the greater the reach of their ad. Media companies will be able to deliver ads that are relevant to the household and improve the linear viewing experience for consumers. Addressable advertising will help marketers create better brand awareness and recall, generate more accurate data measurements and funnel down the center of attention to only their target customers. OAR is on its way to make the ad-supply chain more efficient. Addressable advertising is currently available in about 70 million households and is about a $2 billion marketplace, according to eMarketer. This currently pales in comparison to the $70 billion TV ad business in North America, but the numbers are expected to grow significantly in the immediate future.
Conclusion
OAR is an innovative approach to transform traditional media into programmatic media, which would provide a personalized viewing experience for each potential customer. Addressable advertising will come at an additional initial cost because of the requirement for advertisers to purchase a new type of inventory along with their existing advertising inventory, compounded by the fact that TV is the most expensive media currently. However, the benefits in terms of precision targeting of consumers and a dynamic ad-delivery platform will lead to improved returns on these investments.