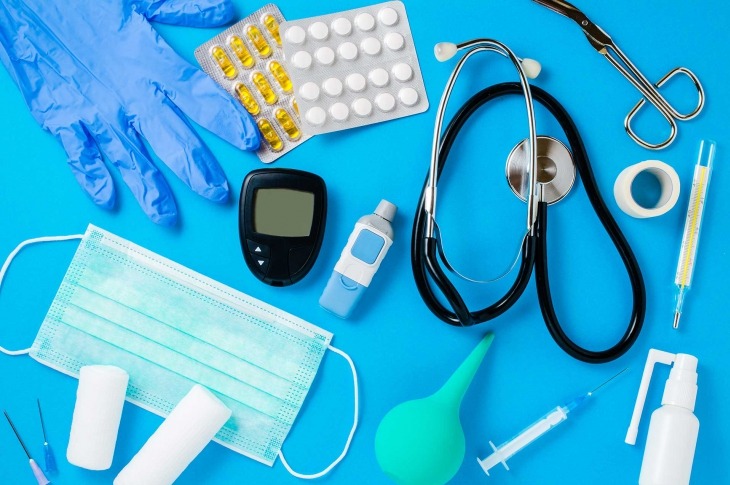 Puerto Rico Crisis ― Impact on Healthcare Supplies
The Atlantic hurricane season this year has been an unexpected one. The region witnessed successive hurricanes with some of them classified as Category 4 storm. Puerto Rico was ravaged by a Category 4 hurricane named Maria. The impact of this storm has been severe as majority of the critical infrastructure such as power and water supplies have been badly damaged.
Puerto Rico ― The Pharma and Medical Devices Manufacturing Hub
Puerto Rico is host to many manufacturing facilities and it is estimated that there are 80-plus pharma facilities and 50-plus medical devices plants in Puerto Rico. Some of these facilities produce critical drugs used in treatment of cancer, diabetes and heart diseases, and medical devices which range from surgical instruments to pacemakers. Approximately 80 percent of the drugs manufactured in Puerto Rico, valued at $40 billion, is exported to the U.S. market.
The Supply Concern
Plants across Puerto Rico are running at minimum production levels (50 percent and less). This has direct impact on drug and medical supplies in the U.S. market as these supplies fulfill between 10 to 25 percent of the market demand. Below are some major issues of concern vis-a-vis supplies from Puerto Rico: 
Lifesaving Drugs: The Food and Drug Administration (FDA) has focused on the supply of 30 such drugs that are critical and are either manufactured solely (14 drugs) or primarily in Puerto Rico. The island manufactures drugs for treatment of cancer, rheumatoid arthritis and HIV. Some notable drugs are best-sellers such as Humira, Xarelto and relatively scarce drugs such as methotrexate.
Medical Supplies to Hospitals: U.S. hospitals are facing shortages of supplies for Mini-Bag (used to dilute drugs), IV Solutions, morphine, and products such as mesh (for repairing hernia), surgical scalpels among many.
Challenges              
Procurement: Manufacturers currently are relying on generators to bring facilities back to life and store drugs in a refrigerated environment. Procurement of diesel has been the biggest challenge for manufacturers. Apart from this current situation in Puerto Rico, there is a logistics nightmare for managers as supply chain mechanisms are in complete disarray due to failure of communication channels and on-ground infrastructure damage.
Operations: In case of a complete plant shutdown, resumption will take months as the plant needs to be reinspected. HVAC and refrigeration are critical areas for companies. Electrical power is currently supported by backup generators that were not designed to operate for such extensive periods and plants face frequent breakdowns.
Status of Major Manufacturers
| | |
| --- | --- |
| Medtronic | They have assessed that Maria can cost them around $55 to $65 million. Their plants have started running on limited capacity. |
| Stryker | The manufacturer of orthopedic surgery products has reduced supplies of some products to hospitals. |
| Johnson & Johnson | Post Maria, Johnson & Johnson indicated that the supply of a product used in cataract surgery might be affected. It also manufactures Tylenol and the HIV drug Prezista in Puerto Rico. |
| Baxter | One of the products that has troubled the U.S. hospitals is the Mini-Bag solution which is used to dilute drugs. Products such as empty bags and plastic tubing are also scarce. The company is fulfilling these supply gaps via its factories in Ireland and Australia, and has stated that the Puerto Rico facility is slowly resuming operations. Another product metronidazole, which was already under FDA's Drug Shortages List, is also sourced from alternate facilities. It is also rationing the supplies of the products. |
| Bristol-Myers Squibb | The company stated that they have resumed limited operations to ship warehoused products and they do not expect impact on product supplies. |
| Amgen | They also stated that manufacturing was expected to resume in next several weeks and they do not anticipate impact on supply. |
| AstraZeneca | The company that produces cholesterol treatment drug Cresto, has stated that the supplies will not be affected. |
| AbbVie | The company claims that the supply of Arthritis drug Humira will not be affected. |
| Pfizer | Pfizer states that they do not see risk to patient supply due to the hurricane. |
| Eli Lilly | The company states that their facilities suffered minimum damages and they do not expect supply shortage of drugs to patients. |
| Merck | They stated that impact assessment was in progress for their facilities. |
Extent of Impact
While most of the manufacturers are claiming that the medical supplies would not be impacted, there have been instances where this claim falls. For example, U.S. hospitals have claimed that the supply of morphine and ringer bags produced by Pfizer, are in short supply. The primary aim of manufacturers and FDA will be getting plants to run on full capacity, but considering the scale of disruption, it can easily take several months before the plants are operational. The immediate challenge for companies lies in securing supplies of critical drugs (from across the globe) to address the shortfall in the U.S. market. The long-term challenge lies in implementing measures to minimize the impact of such disasters in future.
Sources: