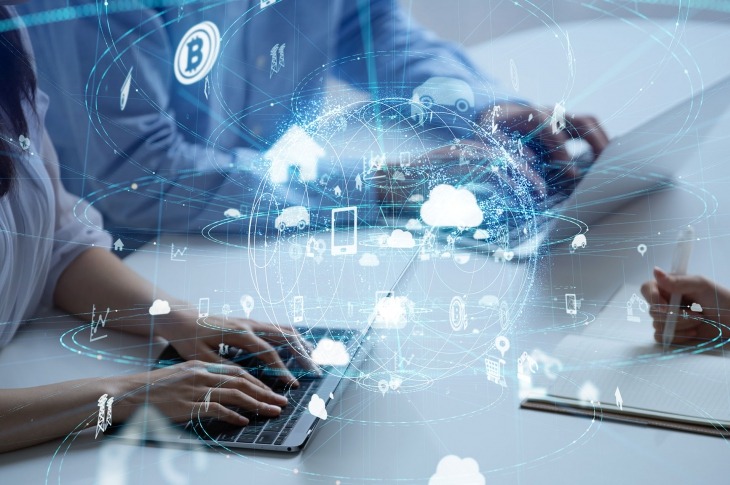 Reimagining Workspaces — How IoT Is Changing the Way Offices Function
The internet of things (IoT) has been making inroads into different industries over the past decade by creating more opportunities for integration of physical systems with computer systems to drive efficiency, economic benefits and reduced human interference. Over the past few years, IoT has had a transformative effect on the buildings and real estate market by disrupting traditional models and offering significant new opportunities in terms of raising employee productivity and maximizing energy savings. This IoT-enabled smart office market is projected to reach $46 billion by the end of 2023 compared to $25 billion in 2017, expanding at a CAGR of 11 percent during the forecast period.
Applications of IoT in Workspaces
IoT has several applications in workspaces that add significant value to real estate/facility managers: Lighting, HVAC, water, fire safety, refrigeration, occupancy/space management, physical access and security. Sensors placed at different locations within the workspace track data including occupancy, temperature, light, etc., and analyze it to make informed decisions such as lighting adjustment, occupancy management, etc. The table below highlights key value drivers and potential savings delivered through IoT implementation.
Value Drivers

Smart Office

Savings Potential

Benefits

Productivity

✓ ✓

• Room reservation

Engagement & Experience

• Dynamic lighting
• Personal control

Comfort

• Quality of light
• Background dimming

Space Optimization & Building Efficiency

✓ ✓ ✓

• Desk-level accuracy
• Occupancy heat map

Operational Efficiency

• Building management system and other building applications integration
• Prescriptive maintenance

Energy Savings

✓

• On, off, dimming
• Daylight harvesting

Breakeven Period

2-3 years
Growth Drivers and Restraints
We list some of the growth drivers that have contributed to the uptake of IoT technology at workspaces:
Increasing focus on energy efficiency
Greater need for employee productivity
Affordability of IoT sensors — sensor prices dropped at the rate of 8 percent annually over the past decade
Despite the strong growth drivers, there are a few restraints when it comes to implementing IoT across facilities:
Data privacy concerns — increased interconnectivity and data capture enhances cybersecurity and privacy concerns
High cost of refurbishment of old offices/high upfront investment

Industry Outlook
The number of IoT devices installed in the office/commercial real estate space in 2017 is about 1300 million, expanding at a CAGR of about 150 percent. This is followed by the energy utilities and manufacturing industries with CAGRs of 138 percent and 74 percent respectively. These numbers indicate the increasing demand for IoT devices in transforming workspaces into smarter offices, which in turn would significantly contribute to the bottom-line performance through cost savings.
The smart offices market is currently a niche one and is expected to see exponential growth over the next decade. Currently, the technology is dominated by major technology companies such as Intel, IBM, Cisco, Philips, Schneider Electric, etc. As the industry is predominantly platform driven (the IoT platform accumulates data from all the connected devices and performs analysis on it to derive meaningful insights) and does not require heavy investments, a number of smaller players have entered the market over the last five to 10 years. For example, companies such as Enlighted, FogHorn, Riptide and PointGrab have been developing their own IoT platform and making significant inroads into this market. To take advantage of this technology, traditional real estate companies such as JLL and CBRE are partnering with these smaller IoT startups to offer smart technology offerings to their customers.
With IoT likely to dominate in the next decade, the overall industry outlook is highly promising and is expected to deliver favorable results to facility managers in the long run. Procurement/Facility managers can evaluate the current state of facilities and their annual spend to take decisions on specific applications (lighting, HVAC, space) that could be targeted for improved gains. As the technology is relatively new, sourcing can be challenging due to unknown risks involved. Facility managers should consider factors such as technical knowledge, speed of alignment, comprehensiveness of solution, pricing and savings potential while sourcing IoT technology to maximize their overall benefits.
Success Stories
Deloitte's smart office implementation in Amsterdam resulted in an annual reduction of $117,000 in energy costs and a $4.2M savings in space utilization
Cisco's Toronto HQ implemented IoT-based workspace technology that is expected to deliver annual energy savings of 177 mWh and an annual cost savings of $45,000 with a payback time of three years

Sources: