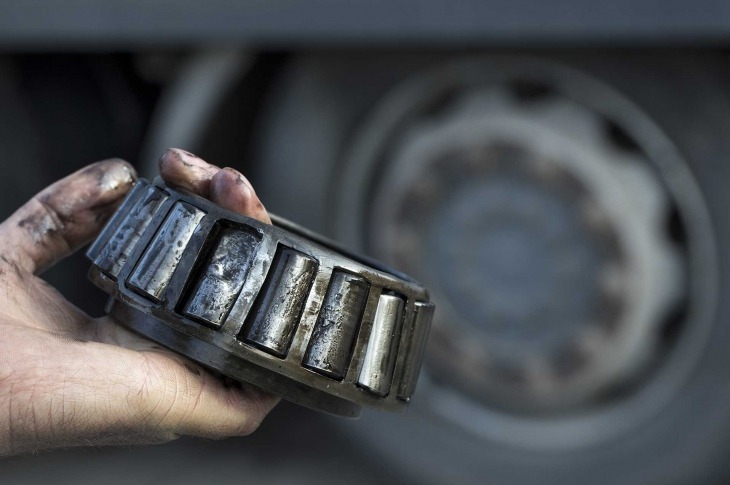 Is Remanufacturing of Bearings Reshaping the Global Bearings Market?
Major bearing manufacturers such as SKF, Timken and Schaeffler are investing huge on remanufacturing of bearings and are partnering with major OEMs for heavy duty applications.  Fluctuating demand and increasing input costs (raw material and labor) have created a gap between production and supply of bearings. Remanufacturing has levelled the supply of bearings, particularly for heavy duty applications. In recent years there has been increasing demand for remanufacturing, mostly due to a service life extension and reduction in cost.
Remanufacturing is the process of reconstructing used products according to their native specifications. Bearings with more than 30% of remaining service life can be remanufactured. The types of bearings that are generally remanufactured include large size (spherical roller, deep groove ball bearing, and single & multi- row tapered roller bearing), caster, backing and slewing. Kaydon alone remanufactures more than 1,500 slewing bearings per year. It is beneficial to remanufacture the bearings with outer diameters of 250mm or more. However, it is generally not economically viable to remanufacture bearings less than 250 mm due to low cost savings.
Remanufacturing is possible in more than 50% of applications. Metals, Mining, Mineral processes & Cement, Renewable & Traditional Energy, Pulp & Paper, Food and Beverage and Marine are some key industries using remanufactured bearings. Demand for remanufacturing is constantly increasing in paper mills, as it can save up to 10-12% of the manufacturing cost of a new bearing, depending on the business model.
The major benefits of remanufacturing bearings are related to environment, cost and lead time. Remanufacturing bearings has a positive impact on the environment, as it reduces the unwanted use of natural resources and disposal of components. The energy requirement for remanufacturing is as low as 90% when compared to the production of a new bearing. It also helps in reducing the total cost of ownership, as it increases the life cycle of a bearing by more than 50%. It minimizes the need for raw material, which accounts for about 50-60% of the total cost. Hence, remanufacturing provides up to 60% of savings against the cost of a new bearing, depending on bearing size, complexity, condition and price.
Remanufacturing of a bearing is advantageous to customers as it reduces lead time by more than half in contrast to replacing a new bearing, as traditional manufacturing requires a factory order of specialized components which may take several weeks to deliver.
Demand for bearings in Asia Pacific is expected to grow at a CAGR of 9-10% from 2018 to 2021, owing to increasing automotive sales and investments in the aerospace industry. Therefore, the region can be seen as a new hub for bearing remanufacturing plants. In the last 3-4 years, major bearing manufacturers such as SKF and Schaeffler have opened new bearing remanufacturing plants. For instance, Schaeffler opened its first aerospace bearing remanufacturing plant in Singapore in late 2015.
Remanufacturing of bearings has opened the door to many benefits for sourcing managers. It can be seen as a significant opportunity to increase buyer efficiency, as it offers substantial savings, shorter lead times and extended shelf life. Hence, remanufacturing positions itself in the market as a viable alternative for new bearings.