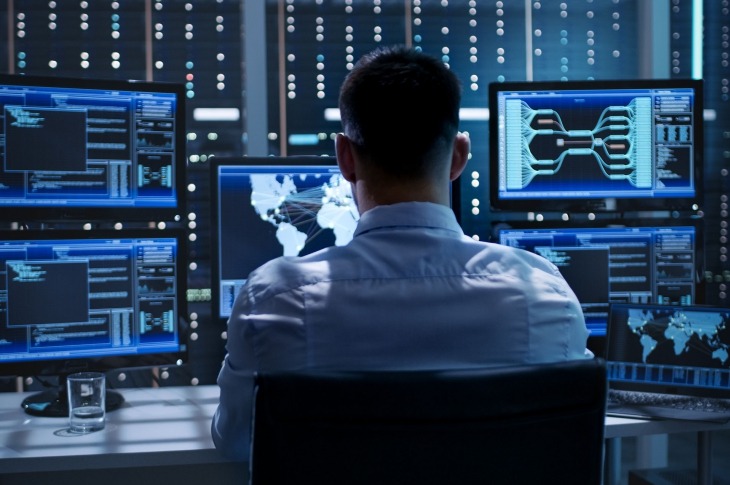 Security Operation Centers — Defending Companies Against Cyber Threats
In this age of rapid technological advancements, businesses of all sizes must protect sensitive information about their clients, employees, partners, products and internal operations. With cybersecurity threats becoming more common, more dangerous and more difficult to detect and mitigate, ensuring this protection is an increasingly challenging task.
Therefore, businesses are exploring new methods to defend the organization against potential cyber threats. While some rely on their internal security team to take care of breaches and threats, others are figuring out new engagement models to outsource their security function to external service providers. This is where security operation centers (SOCs) come in.
What is a Security Operations Center?
A security operations center, or SOC, involves a team of security experts working out of a physical facility, wherein they seek to detect and prevent cyber threats and attacks, and respond to any incident on the computers, servers and networks they oversee. SOC teams primarily consist of managers, security analysts and security engineers who work in shifts to provide security against cyberattacks round the clock.
Large enterprises can build SOCs to address security threats, but small and medium organizations often prefer to outsource security operations. Various factors such as skill shortages, a limited IT budget, scalability and growth in the number of complicated attacks are pushing more and more companies to partially or fully outsource their security operations to a competent supplier.
Some of the models under which companies maintain SOCs are:
Dedicated SOC: Such SOCs are centralized and have a dedicated infrastructure, team and processes. They are best suited for large enterprises and government agencies which are constantly at risk of attacks. They are most suited for global companies with data stored across various locations. They are usually adopted by organizations that have compliance issues with respect to outsourcing, or view outsourcing as a perceived risk that could affect the integrity and functioning of their business.
Virtual SOC: Such SOCs do not reside in dedicated physical facilities and do not have a dedicated infrastructure or team. They are built on decentralized security technology with a virtual team that is active in cases of incidents, but is mostly reactive and can be improved through automation, SIEM (Security, Information and Event Management) and analytics. This model is best suited for small and medium-sized enterprises.
Outsourced SOC: This SOC model is best suited for enterprises that want immediate access to benefits of a professionally implemented service by leveraging the state-of-the-art infrastructure, expertise of security professionals and full spectrum of capabilities, without making the significant initial investment. Outsourced SOCs are majorly of two types:

Hybrid SOC: A typical co-managed SOC relies on a combination of part-time, in-house staff and outsourced experts, and is more suited for mid-sized to large companies. Key drivers for this model of SOC are resource constraints and budget limits.
Security Operation Center-as-a-Service (SOCaaS): SOCaaS is an outsourced model that is provided by security service providers. With SOCaaS, companies can avail end-to-end security as a service without investing in a security team, infrastructure or dedicated facility. SOCaaS is becoming increasingly popular with mid-market companies and is also gaining traction among large enterprises.
Common SOC Toolkits
Successful SOCs utilize tools such as security information and event management, governance, risk and compliance systems, vulnerability scanners and penetration testing systems, intrusion detection systems, intrusion prevention systems, wireless intrusion prevention, firewalls and cyber threat intelligence feeds and databases in order to become effective and efficient.
With the combination of skilled security professionals and appropriate tools, organizations can enhance their security measures manifold and effectively defend against potential cyber threats.