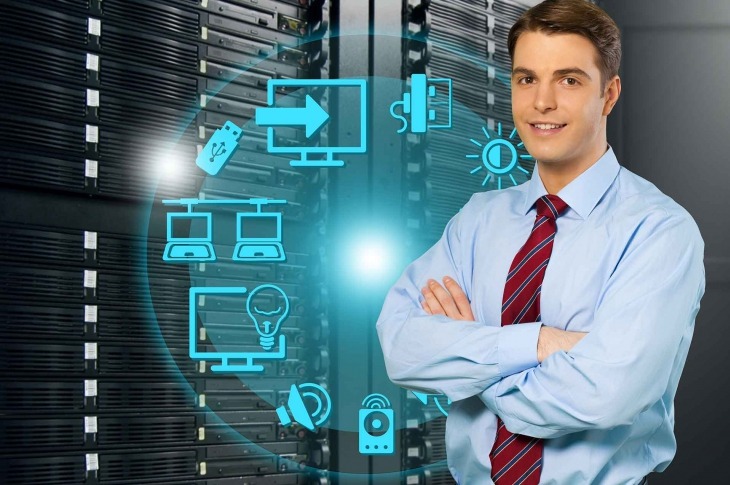 The Server, Storage and Networks (SSN) Industry in 2017: A Summary
2017 was a big year for the server, storage and networks industry. Innovative technologies like hyperconvergence drew significant attention. SD-WAN got on the path to become mainstream. Edge data centers were on the rise. All-flash storage devices started making traditional hard drives obsolete. Network virtualization continued to become popular with more and more suppliers transitioning from a "hardware only" to a "software and hardware" business model. To sum it up, 2017 was all about sourcing new technologies, ease of use and getting efficient equipment at the best price.
Trending Topics of 2017
Hyperconvergence: The concept of hyperconvergence was born from the fact that traditional IT sourcing required you to procure, operate and maintain servers, storage devices, networking systems and software, that needed extra management. Hyperconvergence combines all the above elements in one hardware, that is sourced as well as supported by only one supplier. Hence, hyperconverged infrastructure (HCI) makes resource management and supplier management easier, helping organizations scale up, in case they need additional storage/computing power (by purchasing additional equipment and adding to the HCI). The market for HCI is expected to grow at about 26 percent till 2021, to be $7 billion strong. Adoption levels in small- to mid-level enterprises are high, as HCI provides cost-efficient scaling options. One drawback is that it must be purchased as a package, hence an organization may not be able to adjust server/storage performance as per requirement. To tackle this disadvantage, suppliers may look to offer a disaggregated model and attempt to gain a bigger customer base. This year, several suppliers incorporated HCI offerings like Dell EMC acquiring SimpliVity, Cisco buying Springpath, NetApp and more.
SD-WAN: SD-WAN has gained heavy traction in 2017, and we can expect this technology to become mainstream by 2018. The growth of SD-WAN in the market is between 60 to 70 percent annually. SD-WAN has significant advantages over traditional WANs. Traditionally, WAN used to be controlled via a complex set of infrastructures. SD-WAN reduces the complexity by enabling organizations to control their WAN architecture and increase network efficiency. It is also estimated to have significant cost saving benefits. SD-WAN transfers control to the software and can be easily managed via a controller. It reduces hardware requirements of an organization significantly, and hence helps save capital expenses. 2018 will see more focus on improving security on the SD-WAN network. Suppliers like ZScaler have partnerships with SD-WAN providers to improve security. Several other suppliers are also entering this market as it keeps growing. Consolidation has also been witnessed, with Cisco acquiring Viptela and VMWare buying VeloCloud.
All-flash storage: In 2017, the prices of enterprise SSDs continued their downward trend, making technology more affordable for enterprises. SSD devices have increasingly become more important with the need for fast availability of data. SSDs provide quick access to data, that is more useful in cases of analytics and IoT devices, where data is required fast. However, traditional means of storage are still useful for archiving purposes, one area where SSDs aren't being used. Based on historic trends, in 2018, one can expect further price reductions in all-flash storage devices. Also, different performance requirements could split price ranges of the devices into certain tiers. With respect to the supplier landscape, we see a consolidation trend. For example, Nimble Storage was one of the top suppliers in this domain, and it was acquired by HPE (because of Nimble Storage's all-flash array line of products and predictive analytics package InfoSight). Other notable suppliers are Dell EMC, NetApp, Pure Storage and more ― all of them have either refreshed or introduced new products to their all-flash storage portfolio.
Cost saving remains one of the major concerns for an enterprise and as 2018 kicks off, we expect the transition of "hardware only" to "software and hardware" to continue. New technology will ensure that an enterprise can avail the most efficient and cost saving procurement strategies.
Sources: