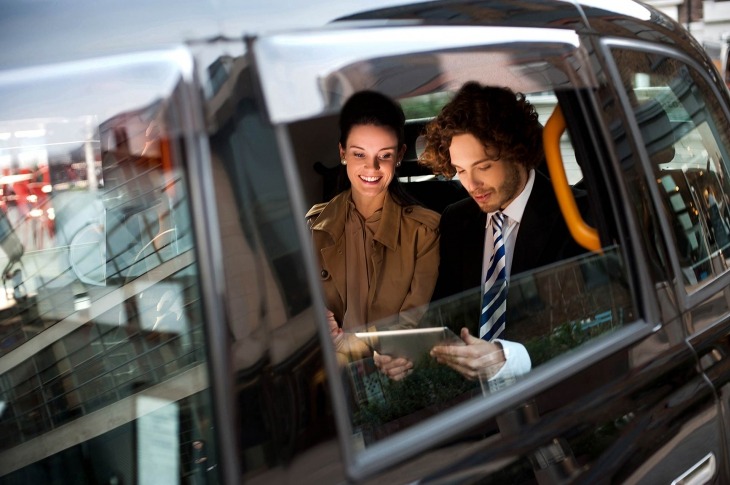 Shared Economy as a Pivotal Force in Corporate Ground Transportation Services
The shared economy business model is set to play an integral role in the corporate travel industry, with the likes of Lyft and Uber pegged to live up to their colossal expectations in redefining traditional travel programs.
Corporate travel managers are shifting their focus to shared economy ground transportation startups like Uber or Lyft, owing to their lower pricing (~40-50% lower than traditional modes of transportation) and technological advantages - mainly in expense management, reporting and ride tracking. Adoption of shared economy is currently limited to ~15-20% of global travel programs, where for others the concept is still in the review stage. Additionally, these ridesharing giants are mainly limited to metropolitan cities, and account for a lower percentage in the overall travel spend of companies.
Uber entered the business travel industry several years ago, and the services offered by both Uber and Lyft include business profiles, scheduled rides, automatic expensing, travel organizer dashboards, account automation and policy compliance. Uber has been continuously investing to build its own corporate network and adopting integration models to effectively penetrate established distribution channels. They integrated with companies like Concur, Deem, Coupa, Databasics and Expensify to enter into corporate travel and expense ecosystems. Additionally, to further penetrate their consumer base, Uber integrated its app into the mobile platform of Egencia (a major travel management company, or TMC) as well as hotel giant Hilton. Uber dominates the US business travel ground transportation industry, with an overall share of about 70-75%, compared to its competitor Lyft (3-6%), and about a 15-20% market share with traditional modes of transportation, such as taxi services.
Should businesses promote travel alternatives such as Uber or Lyft? One of the prime responsibility of employers in business travel is ensuring safety and security of employees, and about 50% of travel sourcing managers expect a rise in travel related risk in 2017, mainly due to threats such as terrorism and civil unrest. Therefore, most of the travel sourcing managers are hesitant to include shared economy platforms in their ground transportation travel policy, in spite of benefits such as time saving, spend reduction/low pricing model and integration with TMCs. Key challenges include lack of regulation for ridesharing services in some cities (including personal safety, data protection and legal liability), surge pricing practices by ridesharing services and existing contracts with established vendors that offer compliance with travel policy, in contrast to ridesharing services. 
The impact of shared economy on business travel ground transportation varies with stringent regulatory scenarios, variations in pricing models and the strong hold of traditional modes of ground transportation (taxis and car rental services). For example, regulatory bodies in Europe restricted Uber's entry into key countries such as Belgium, France, Germany, Italy and Spain to curb unfair competition.
The emergence of shared economy startups is forcing traditional suppliers to enhance their current operating models, which offer competitive pricing and technology advancement. The integration of expense management providers and technology partners supports the rising share of shared economy providers in transportation. However, most sourcing managers are dependent on TMCs for their travel programs, and integration of shared economy (Uber or Lyft) with TMCs is still at a nascent stage. Sourcing managers are being encouraged to realign their ground transportation strategy in coordination with their TMC partners to understand the feasibility of integrating shared economy platforms in their portfolio.