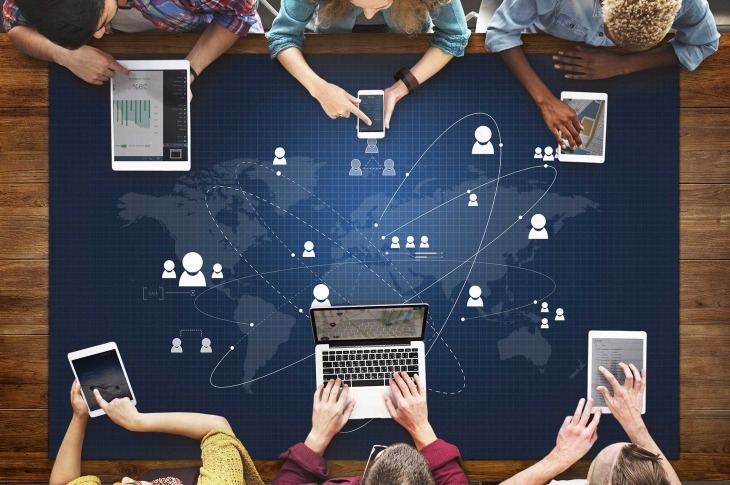 Shift of United Communications from Premise-Based to a Service Model
The new realm for IT sourcing managers is that they must update their Unified Communications and Collaboration (UC&C) solutions to support the changing workplace or be left behind. Legacy products not originally designed to support mobile workers need to be removed, as they do not easily accommodate the multitude of measures in which people need to work together today. This means sourcing managers must focus on solutions that connect across platforms, increase user participation, improve the quality of meetings, support mobility, ensure security and drive enhancements in total cost of ownership (TCO) – and the answer to all this is Unified Communications as a Service (UCaaS).
The success or failure of an organization completely relies on its ability to communicate and collaborate effectively. Every organization has different groups of employees, both internal and external, which it needs to keep on one platform for effective and continuous business communication. Whether the organization is looking to accelerate innovation, increase efficiency or improve customer experiences, building and streamlining quality communication connections between employees has always been essential.
In the IT industry, solutions that assist to build and maintain these real-time quality connections are known as unified communication and collaboration (UC&C). UC&C was introduced more than a decade ago but, until recently, the adoption rate of UC&C was low and it failed to deliver on its potential of transforming how organizations communicate, collaborate, work, and share information. However, challenges associated with UC&C such as adoption and usage challenges still remain, including identifying and deploying the technologies, features, and applications that are most suitable for each organization. More specifically, challenges related to operation include the inherent complexity of UC&C and lack of end-user training.
However, the shift to less capital mode, easier-to-deploy, and more IT-friendly UCaaS solutions will address some of these challenges. UCaaS is a combination of communication and collaboration technologies delivered over the cloud, which offers organizations a flexible, hosted service substitute that delivers cost-effective, easy-to-manage UC&C functionality, with pre-determined monthly costs and SLAs. Sharing knowledge and impeccably working together anytime, virtually through any device or any location is fueling much of the current market momentum.
UCaaS offers organizations a pay-as-you-go model, so they can better predict costs and pay for only what they use without needing any additional investment or expense to get started. Mobility and BYOD (Bring Your Own Device), the growing popularity of videoconferencing and exploding demand for collaborative applications and cloud delivery models are key to the adoption and success of UCaaS.
In today's fast-paced and increasingly mobile, global, and virtual environment, clear communications and collaboration are crucial in maintaining operational efficiency, superiority of employees and constant developments. Successful organizations are driving business innovation through unified access to new methods of communicating and collaborating, and by investing in UCaaS solutions. Moving communications systems to UCaaS helps organizations transform the process of operations at every juncture of the business cycle, from strategy formulation to execution and implementation. At the same time, UCaaS allows IT teams to focus on core, strategic projects that drive the company's objectives and business. Some of the benefits of UCaaS includes: opex and capex cost savings, reliable and secure communication, business continuity, increased agility, simplified operations and greater flexibility.
The evolution and maturity of the cloud and UCaaS market has also enabled service providers to broaden their scope of offerings. System Integrators have realized the value of UC&C implementations on the cloud, and have taken an active role in deployment and support of UCaaS. Broader suites of offerings in terms of consulting, managed services, and integration capabilities to the communications market has shifted the focus of CIOs from UC&C to UCaaS.
For enterprise buyers, UCaaS has enabled them to switch their sourcing strategy from a multi-vendor best-in-class sourcing to a single vendor managed service provider. This change enables buyers to draw cost savings of approximately 50%-60% on UC&C expenses. In regard to direct benefits associated with UCaaS – it assists organizations to realize savings worth $400 - $600 annually, per employee, including a 14%-15% reduction in capital costs. Further, implementation of UCaaS involves indirect benefits, which include 3%-4% increased worker productivity through enhanced collaboration tools, improved first-reach metrics and a 4%-5% reduction in travel expenses through universal global connectivity platform between employees.