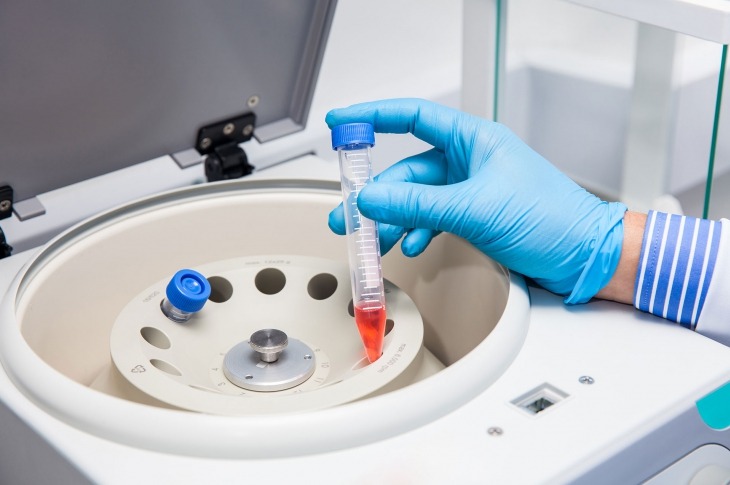 Single-Use Bioreactors: An Established Addition to Biotechnology Manufacturing
Over the past few years, the demand for biopharmaceutical manufacturing outsourcing has increased. This is to create and maintain market access of biologics through scalability and flexibility of their operations. Innovation and increasing R&D investment in manufacturing technology is driving a change to improve their process and provide high-quality products. This allows the transition from stainless steel bioreactors to single-use bioreactors. Since its introduction more than a decade ago, single‑use bioreactor technology has now become an established addition to today's biotechnology manufacturing industry.
Tilting the scale in favor of single-use bioreactors are factors like improved efficiency and cost effectiveness. Moreover, the capital investment required to build facilities with single-use technologies is 17 percent lower than the conventional stainless steel ones. With faster time to market being the goal of biopharmaceutical companies, greater impact of single-use technology in reducing project timeline is a significant driver to increase its adoption.
The Single-Use Bioreactors (SUBs) also have some drawbacks:
SUBs may be preferred only for continuous manufacturing methods like perfusion, but are not favored for batch or fed batch processes that are currently being used for small and large molecules

For multiproduct facilities, i.e. with up to 2000 L per bioreactor, SUBs are more attractive, while stainless steel bioreactors are typically better suited for large-volume processes for manufacturing of a single product

For SUBs, new disposable equipment needs to be purchased for every product run. So, although, fixed stainless steel equipment have high upfront costs in terms of installation and maintenance, regular recurring expenses for SUBs will be higher

However, few additional advantages delivered by the SUBs are as follows:
Single-use facilities have significantly shorter downtimes, thus increasing efficiency and batch output per year
Single-use bioreactors are beneficial/cost effective for small-scale commercial manufacturing of orphan drugs. A continuous process, such as enzyme replacement therapy treatment for the rare diseases, indicates a potential niche for single-use bioreactors. To guarantee interruption-free procedures, a sufficient inventory of single-use material must be established on site to balance long delivery lead times from the suppliers
The major suppliers of the consolidated single-use bioreactors market are Sartorius Stedim Biotech S.A. (France), Merck Millipore (Germany), GE Healthcare (U.S.), Danaher Corporation (U.S.), and Thermo Fisher Scientific, Inc. (U.S.)
Large suppliers continue to dominate single-use bioreactors in terms of sales and process volumes. These suppliers are leaders due to their ongoing development and innovation efforts.
A few examples of recent developments in the supplier landscape are as follows:
Since 2016, Pall continues to invest in continuous biomanufacturing through the launch of continuous chromatography products, single-use stirred tank bioreactors, and single-use sterile genderless connectors
In May 2017, Millipore Sigma expanded its single-use cGMP facility with the addition of the Mobius 2,000 L single-use bioreactor. This enabled them to provide upstream development and manufacturing services using their own equipment through their Provantage end-to-end services offering
In 2017, Sartorius Stedim Biotech developed a fully integrated technology platform that combines a royalty-free expression system, the automated ambr15 micro bioreactor and Biostat STR single-use bioreactors at GMP production scales
As recently observed, the leading CMOs are expanding their capacities to meet the demand for biologics. For instance, CMOs like Aldevron & WuxiBiologics are expanding their manufacturing scale via implementing 30 L single-use fermenters for their products. These bioreactors are highly adopted for early stage production and clinical phase biopharmaceuticals.
These companies are estimated to spend an average of around $1 million/year on disposable manufacturing systems. Consolidation in the supplier industry may lead to a situation of monopoly, which could bring the buyer companies under cost pressure and dependency from a single source. Moreover, advantages of efficiency and cost effectiveness offered by these systems to the CMOs and biopharma companies along with rising adoption of SUBs for continuous processing (such as perfusion) are expected to encourage the suppliers to increase their prices by 10-15 percent in future.
Summary
The single-use bioreactor market has witnessed consolidation as suppliers continuously prepare, expand their offerings and plan to accommodate demands from the large molecule manufacturers. A batch produced in single-use bioreactor takes about 33 percent lesser time to complete fermentation than one manufactured in stainless steel bioreactor. Also, biopharmaceutical contract manufacturers will continue to invest in disposable technologies to increase manufacturing efficiencies.
Sources: