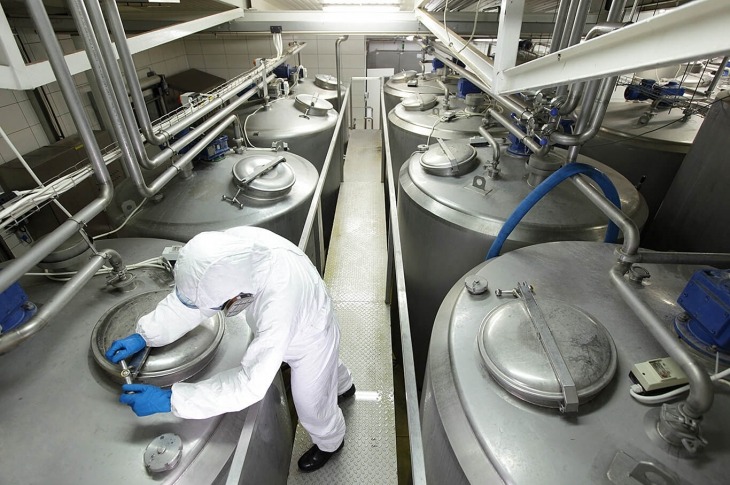 Specialty Chemicals to Drive the US Chemicals Industry
Chemical producers across the US are slowly and steadily moving away from the production of commoditized and price-sen­sitive chemicals to low-volume, high-value, and high-margin specialty chemical production. THE MORE THE VALUE ADD, THE GREATER THE MARGINS. Though commodity chemicals continue to rule the roost, moving forward, Specialty Chemicals will anchor the overall chemicals industry. Massive brownfield expansions of specialty chemicals across the US are a definite indicator of this new trend.
After several sluggish years, the US chemical export industry is on the upswing. This is great news for pro­curement and logistics. Overall, the chemicals indus­try in the US has been growing since 2016, backed by the solid performance of the special­ty chemicals segment. Going forward, the industry is expected to hit growth rates of about 4%, backed by the specialty and performance chemicals industry. This is resulting in a trend shift—more manufactur­ers are moving into specialty chemical production and slowly moving away from commoditization. A major factor in favor of the US is their advan­tage in the availability and access to inexpensive and copious supplies of natural gas, and this continues to counterbalance momentous headwinds along the value chain.
United States basic chemicals, though profiting from a shale gas advantage, are inhibited by weakness in manufac­turing and export markets. However, with the new capacity of olefins and other basic commodities going live soon, production volume is expected to grow by about 4% and exceed 6% by the end of 2019, likely resulting in an overcapacity.
Specialty chemicals are niche chemicals with excep­tional functions to augment performance. They find applications in several industries such as oil and gas, water management, paints and coatings, textiles, agro­chemical formulations and electronics.
For specialty and performance chemicals, production is expected to grow by about 3% by the end of 2017, compared to less than 1% before 2015. One major demand boost will be the revival of the oil and gas sector. With Donald Trump's new policies favoring the US domestic manufacturing industry, the United States will continue to remain the place for which companies to invest.
Per recent statistics, nearly $ 85 Billion worth of new projects have come online in the US in the last seven years, and another $ 90 Billion worth of investment is in the pipeline over the next five years. From a demand per­spective, many specialty chemical manufacturers are facing increased com­plexity as clients request niche products to suit a specific downstream use and/or to adhere to local regulations.
What does this mean? It affects what clients need to buy. In parallel, manufacturers of specialty chemicals need to find suitable ways to lucratively operate their asset-heavy and obstinate production systems to adapt to the changing demand environment. Also, changes in demand patterns are driving this new strategy of specialty chemicals. Per the latest benchmarks, only 6% of chemical companies globally are considered purchasing leaders and a whopping 85% have scope for improvement from a purchasing aspect. This means fewer than one in 15 chemical companies are taking procurement and purchasing seriously.
Overall, we are forecasting a strong period between 2017 and 2022 for the specialty chemicals segment in the United States. Construction chemicals and specialty poly­mers will spearhead the growth story, followed closely by the demand for the high-performance chemicals used extensively in the electronics industry. Near­ly 40% of the market will be collectively accounted for by these segments. There will be pockets of high growth across certain segments and some contrac­tion in the commodity chemicals market. Overall, however, it is going to be a very positive half-decade for the US chemicals industry both from a domestic as well as an export point of view.
Purchasing expenditures will continue to range from 40-60% of overall sales revenue for specialty chemical players and about 60-80% of revenue for commodity products players. Price vola­tility will continue to impact profitability, and uncer­tainty will continue to be the new norm.
From a supplier's point of view, the coming years will be filled with challenges in terms of commoditization and volatility as well as M&As. Three specif­ic issues that will dominate the supply market space are business portfolio synergies, productivity/effi­ciency and innovation, and the need for firms to move toward digital maturity.
From a buyer's point of view, commodity markets will get cheaper, and long, specialty chemicals will continue to get more expensive. Finally, markets will move from localized to globalized.
Major discussion points for all CPOs:
A constant lookout for additional savings in a mature procurement environment
Ensuring best-fit supplier portfolio to avert risk
Moving towards a robust digital strategy
However, as the famous adage goes: Risk is Manage­able; Uncertainty is Not. Companies need to ensure robust risk mitigation strategies are in place to stay shielded from the markets, as well as to stay prepared and ahead of the competition.
Sources: