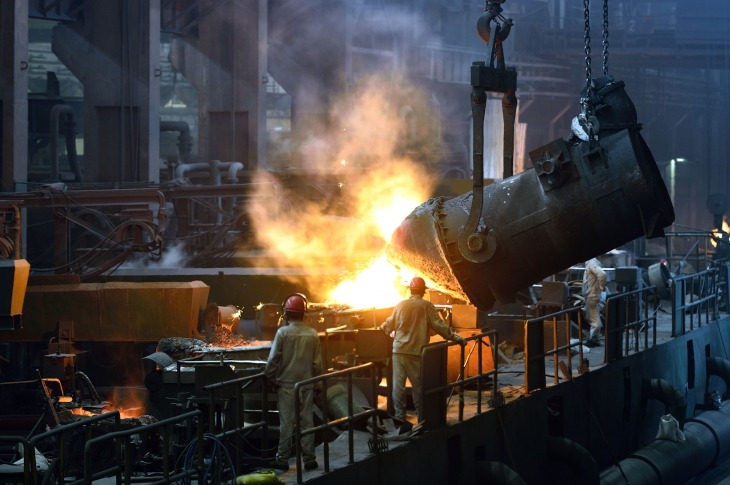 Supply Chain Transformation in the Steel Industry
The global steel industry is struggling with issues such as overproduction, managing emission regulations, demand fluctuations and efficiency. As part of efforts to overcome and adapt to the new global reality, major players across the steel industry are revamping their approach toward the production of steel and steel products by significantly transforming their supply chain. Among the many objectives for this transformation, the primary goals include greater access to new markets, technology adoption, aligning with emission regulations, better coordination and engagement with the customer and lower operating costs. By increasing product segmentation, steel companies are trying to improve the efficiency of their supply chain, applying different approaches for different products to improve material flow.
Engaging With Customers
Steel producers are currently focusing on gaining a competitive advantage by developing premium and value-added products. This strategy, which is being adopted to achieve differentiation from rival companies, aims to move producers and manufacturers closer to customers by building a direct relationship with them and bypassing intermediary agents. There are examples of industry leaders shifting their priorities in this manner, from US Steel restructuring its operations to focus on customer groups to the Chinese conglomerate Hesteel acquiring a majority stake in the Swiss trading company Duferco, a move aimed at enabling Hesteel to better understand the demand from its customers and to increase its international presence. At the same time, the European-Indian steel giant ArcelorMittal recently opened a plant in China with the aim to better serve its Chinese customers in the automotive industry.
Forging Alliances
Another strategy being adopted by steel companies to gain competitive advantage and extend their geographical reach in a highly competitive and moderately fragmented global market is an old industry favorite — joint ventures, and mergers and acquisitions. In 2018, the steel sector witnessed mergers and acquisitions worth over $25 billion, led primarily by transactions in Asia and Oceania. Notably, ArcelorMittal strengthened its dominant position in the global steel industry with the $2 billion acquisition of Italian steelworks company Ilva and $6 billion acquisition of Indian steel producer Essar Steel. Meanwhile, Chinese policymakers are currently creating a special fund to promote merger and acquisition deals in China. This fund is aimed at upgrading the industry, consolidating market share, lowering production costs and improving the sustainability of the Chinese steel industry.
Cost-Effective R&D
Steel product manufacturers are investing significantly in research and development for new, cost-effective manufacturing methods that fulfil their customers' requirements of robustness for effective construction while also reducing lead time. A major component of this goal is achieved by improving efficiencies in the supply chain. Steel companies are primarily focusing their efforts on cost minimization, process optimization and product maximization. An example is ArcelorMittal's Dofasco plant in Hamilton, Canada, which set up the world's most automated basic oxygen furnace to reduce safety risks and associated costs. ArcelorMittal is currently investing in developing a furnace that will not require the manual sampling of hot metal which would, in effect, automate the full production sequence. As a consequence, total downtime would be reduced and efficiency would increase.
Recycling in the Steel Supply Chain
Globally, the structural steel industry is acknowledged as a leader in recycling waste generated during the manufacturing process. Recycling forms a significant part of the modern steel supply chain and the industry has a recovery rate of more than 90%. Key manufacturers in the steel industry are continuously developing technologies to reuse waste and reduce greenhouse gas emissions. Notably, China is promoting recycling as a major policy initiative to replace around 280 million metric tons of iron ore.
Conclusion
The steel industry is currently focused on consolidation, mergers and acquisitions, amalgamation and joint ventures to sustain growth by leveraging the power of scale. Steel manufacturers are making substantial efforts toward developing a direct relationship with their customers and revisiting their supply chains to be more efficient and thus more effective.