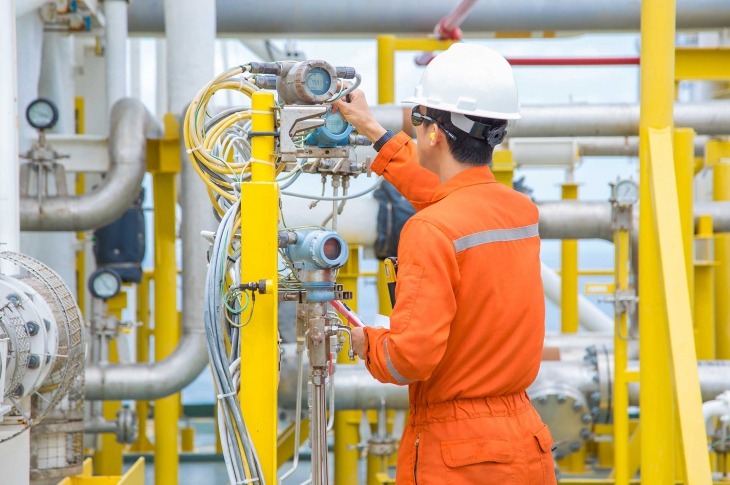 Technological Advances in the Pressure Transmitter Market
Technological advancements are expected to augment the growth of the pressure transmitters market in coming years.  Some of the key trends prevailing in the market are multivariable transmitters, integrated transmitters, and wireless transmitters. These products are widely used in the market as they provide improved diagnostics, higher accuracy, and greater reliability, thus helping buyers optimize resources, safety as well as security.
Multivariable Transmitters: Multivariable transmitters facilitate the measurement of two or more process variables in a single instrument, thus eliminating the need to buy separate instruments for measuring different process variables. Earlier, the buyer would typically buy two transmitters ꟷ one to measure pressure and another to measure temperature. The value outputs from each transmitter would then go to a flow computer, which in turn would calculate the flow. However, a multivariable transmitter has the computing power of a flow computer integrated into it, thus facilitating the measurement of multiple process variables. These multivariable transmitters have become one of the key drivers of the pressure transmitter market. Honeywell's "SmartLine Multivariable Transmitters (SMV800)" are one such example of multivariable transmitters, used to measure three separate process variables ꟷ differential pressure, static pressure and temperature, all through smart technology. Moreover, SMV800 also has the capacity to calculate compensated mass or volume flow rate.
Integrated Transmitter: The integration of multivariable transmitters with flow element is another trend in the market. Traditional electronic flow meters for gas or vapor require a differential pressure (DP) transmitter, a pressure transmitter, or thermocouple, and flow computer in addition to the primary element. The purchase price of these secondary devices are relatively high. Moreover, installation costs also plays a significant role as these secondary devices need to be mounted and piped to the primary element. In the integrated multivariable transmitters, the flowmeter are calibrated with the primary element already mounted on it. This allows buyers to replace DP flowmeters with new DP flow transmitters, thus eliminating the need to deal with different suppliers for different devices.
Wireless Transmitters: Though not widespread, wireless pressure transmitters are gaining momentum in the pressure transmitter domain, especially for new installations. The wireless transmitters typically offers two primary benefits- these transmitters facilitate installation in hard-to-reach locations and require lower installations costs as it eliminates use of support infrastructure (such as wire, conduit, junction boxes, and marshalling cabinets). Though wireless transmitters currently account for relatively smaller share of the total pressure transmitter market, it would grow as these transmitters are increasingly being deployed for a number of applications across diverse end use industries including industrial, transportation and defense.
So what's in it for buyers?
Over the past few years, a significant range of technologically advanced products has been introduced in the market. Increasing energy-efficient production processes, rising concerns over functional safety and regulatory compliance, and the need to minimize production costs are encouraging buyers to go for more sophisticated products. However, switching to these new products may not be as easy a decision as it appears. It may require buyers to make some significant changes to their established system (which may result into incremental costs). Here, factors such as overall lifecycle cost and familiarity with the new technology would play equally important roles, while at the same time evaluating the decision of changing the existing instruments in process line.