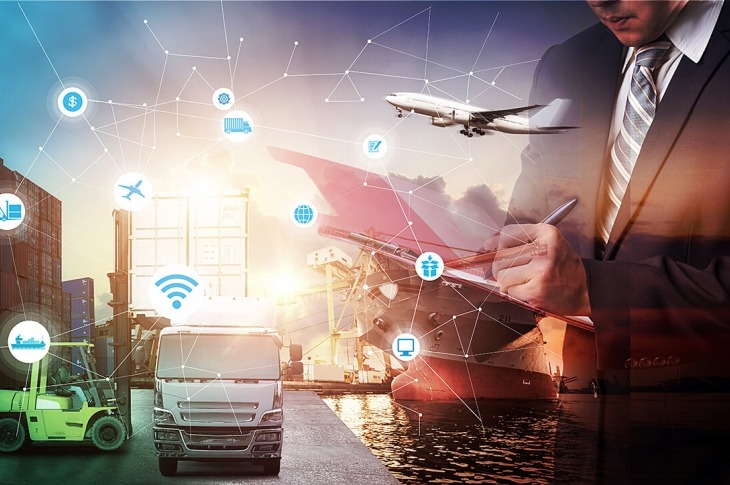 Technology Adoption in the Logistics Sector
The global logistics sector is now adapting technology for efficient operations which, in turn, is helping their clients to save billions of dollars. This adoption of technology allows transparency and real-time situational awareness in addition to increasing efficiency in the system. Logistics companies have also been proactive in terms of technology adoption; for example, UPS in partnership with Fast Radius is planning to offer in-house 3D printing services for its clients. This is a big strategic move to ensure revenue sustainability and remain competitive with technologies like on-demand printing.
Another example of technology adoption is the adoption of control tower, which is used to provide information on supply chain status across geographic locations and modes of transport. This allows the team to prepare and gives an early indication to mitigate any time lag risk. The integration of the control tower can be at any level, from raw material delivery to end customer delivery. The concept of shared economies is followed in control towers as well; DSV, for example, operates a shared control tower in Venlo, Netherlands for 11 of its customers. This helps in maximizing asset utilization at all levels.
There is also a change in overall consumer behavior from a retail concept to an e-commerce concept. The major driver for the e-commerce market is price discounts, which e-commerce companies pass on to its clients, and is a major factor for repurchase. The exponential growth in this space has enabled e-commerce companies like Amazon to expand their presence beyond Tier-1 cities. Amazon is now expanding its presence to densely populated areas close to its customers to set up delivery centers. These delivery centers are focused on reducing turnaround time between order and delivery.
The sudden demand for delivery centers in densely populated areas have increased the demand for warehouses, which in turn has propelled the cost of such warehouses. This has become uneconomical for underutilized warehouse providers to maintain individual warehouses, paving the way for a new warehouse business model – on-demand storage, which allows flexibility and market agility. Companies like Flexe are major players in the on-demand storage space market.
Warehouse automation is another trend we're seeing in the market. Amazon has implemented autonomous mobility in their warehouses, and the first step toward autonomous mobility was the introduction of Kiva Systems. A Massachusetts-based company which manufactures mobile robotic fulfillment centers, Amazon acquired Kiva in 2012 for USD 775 Million.
Amazon currently has around 80,000 automated robots in its warehouses globally, which uses a wheeled system to carry and transport products within fulfillment centers. Amazon is now considering developing robots for automated picking in unstructured environment.
Uber is now attempting to enter the freight market, and its success in the passenger segment is creating marketplace anxiety about the future of the business model. Uber Freight is expected to connect shippers directly to truckers, thereby reducing the cost by 15% to 20%, which are the brokerage margins in the traditional model.
Logistics companies are positive about technology adoption due to two major reasons – being proactive and wanting to gain the first mover advantage, and the fear of being irrelevant in the marketplace.  Whatever the reason, technology-enabled changes are being easily accepted end users due to transparency and increased efficiency in the system.
Note: We have explored each of these topics in our quarterly category bulletins, which can be yours for free for a limited time. Please reach out to Anup.Shetty@gep.com to grab your copy.